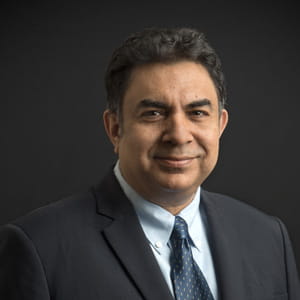 Subhro Bhaduri is the Chief Human Resources Officer at Aditya Birla Capital since 2014. He is responsible for the HR strategy, policy and the program management for the financial services businesses of Aditya Birla Group. He has a rich experience of 27 years in the domains of HR and IR with focus on developing human capital best practices and building up enterprises with scale and quality in the manufacturing & financial services industries.
Subhro in his earlier role was heading the HR mandate at Kotak Mahindra Bank & its subsidiaries like Kotak Mahindra Prime & KMIL. He led the HR mandate during the growth and expansion phase of Kotak Mahindra Bank from 2005 onwards and during his stint he was instrumental in scaling up the operations of the Bank from 17 branches to over 500 + branches. Under his leadership Kotak Mahindra Bank was recognized amongst the top 10 companies in APAC for Leaders to work in and was also recognized as a Best employer by Aon Hewitt & Great Places to Work Institute.
Subhro started his career with Shaw Wallace and Company Ltd as a Management Trainee and grew up to be the Head HR and IR for the firm.