Apps, videos, books, blogs, websites - there are infinite resources from where you can gain knowledge about investments. In such a scenario, the idea of seeking help from a certified financial advisor may seem irrelevant.
In the age of digitalization, many DIY apps allow you to chalk out your investment strategy. However, despite all these developments, 70%
[1]
Indian like to work with professional financial advisors, according to a CFA study. In this article, we list certain questions that you need to ask, the answers to which determine whether you need the help of a financial advisor or not.
Are you aware of your financial goals and know how to achieve them?
Every one of us has certain financial goals which we want to achieve within a stipulated time frame. Building an emergency corpus, accumulating wealth for a child's higher education and saving for retirement are some of the most common goals.

If you are aware of your goals and know the investment avenues that help you achieve them, you may not need the help of an advisor. On the other hand, if you aren't clear about your life goals and feel lost among the investments on offer, you might need the assistance of an expert.

Does money management seem a herculean task?
Money management is an art. If you are good at it and know how to separate needs from wants, it's likely that you can manage your investments as well. However, if this art seems difficult to master, you might need professional help.

By analysing your cash flow, present and future expenses, financial advisors offer solutions that help you take control of your finances. These solutions help you save and invest to grow your wealth over time.

Can you separate emotions out of your investments?
Separating emotions from investments is essential for success. However, it's easier said than done. For instance, during a market downturn, most investors panic and exit. Similarly, when markets perform well with everybody chasing a particular stock, it's common to follow the suit.

In the long run, this approach may not be fruitful. If you find it hard to separate emotions from investments, a piece of professional advice may help. This is because professional advisors, who have years of experience, know how markets behave and understand their long-term impact. Their guidance will help you be on track with your financial goal and not let your emotions take the calls.

Are you well-versed with the working of the various asset classes?
Fixed deposits, equities, stocks, real estate, gold, etc., are various asset classes, each serving a specific purpose. Prudent investment lies in understanding their working mechanism. Before committing to any of them, it's important to know if it would serve your purpose or not.
A professional advisor can familiarize you with the working of different asset classes. You understand the pros and cons of each of them and make an informed choice. While fundamentally there's nothing wrong in making investments on your own, seeking a professional advisor can help you make a more informed choice.
Learn more about
Mutual Funds
for a good personal financial management.
DISCLAIMER
The information contained herein is generic in nature and is meant for educational purposes only. Nothing here is to be construed as an investment or financial or taxation advice nor to be considered as an invitation or solicitation or advertisement for any financial product. Readers are advised to exercise discretion and should seek independent professional advice prior to making any investment decision in relation to any financial product. Aditya Birla Capital Group is not liable for any decision arising out of the use of this information.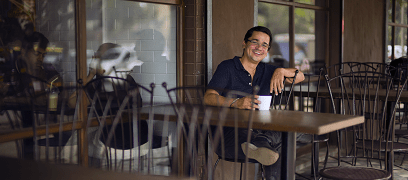 abc-of-personal-money
abc-of-personal-money
Posted on 18 February 2020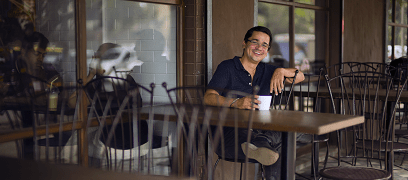 abc-of-personal-money
abc-of-personal-money
Posted on 18 February 2020
abc-of-personal-money
abc-of-personal-money
Posted on 11 February 2020