India is the third largest obese country in the world. And this obesity is not just limited to adults. Children are also becoming a victim of this lifestyle disorder. While obesity itself is not considered a disease, it leads to many life-threatening illnesses such as cardiovascular diseases, Diabetes, High Blood pressure, etc. For a family, getting in a little exercise together can make a big difference from strengthening bonds to staying healthy as a unit. It's important to include a little exercise into your lifestyle to stay fit and keep those diseases and ailments at bay.  But fitness is slowly becoming a major part of our daily lives as technology has started playing a vital role in its execution.
And with that in mind, we've put together 5 fun fitness apps that your whole family can use to stay healthy and fit:-
1. 30 Day Fitness Challenge
For beginners looking to get fit but don't have time for the gym, this app is for you. 30 Day Fitness Challenge has easy workouts designed especially for beginners. There are 3 levels i.e. easy, medium and hard and all the workouts are designed for 30 days which includes a rest day. Easy level workouts are simple enough for kids and middle-aged family members.This app allows you to set reminders for workouts and after completion of each; you can share the results with your family and friends via social apps. Although it contains the entire workout including arms, abs, legs, and gluts, but you will need a separate app for warm ups and cool down exercises.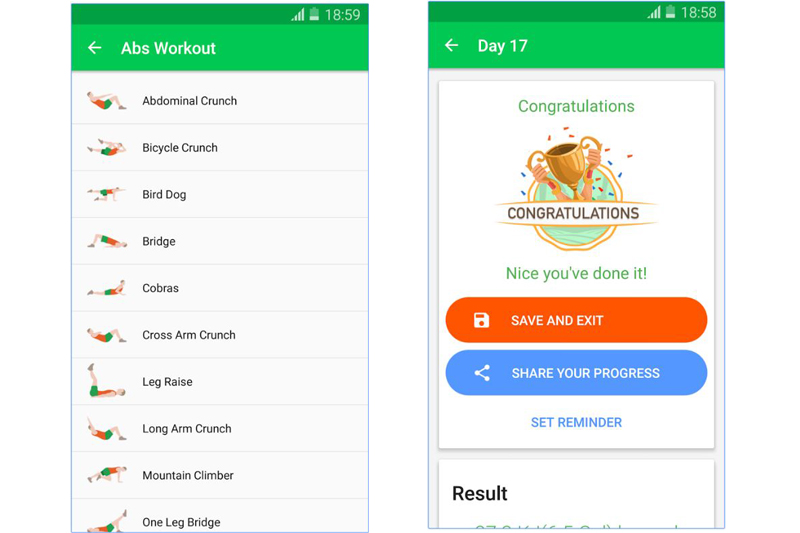 2. PACT
Earn cash for staying active and get paid by members who aren't – does that sound interesting? Pact is a fun fitness app which lets you make pacts with your family and friends for working out and achieving healthy eating goals, with money working as the incentive. Family members who stuck to their goals get paid, but those members who failed to meet their own standards would need to make a pay out to the other committed members. Of course, you need not play with actual currency; you could easily do the same with chores around the house etc. to make things more interesting for the family. If you do decide to work with money, use a collective kitty that members would need to add money to; when the "jar" is full, the cash could be used for something fun for the whole family.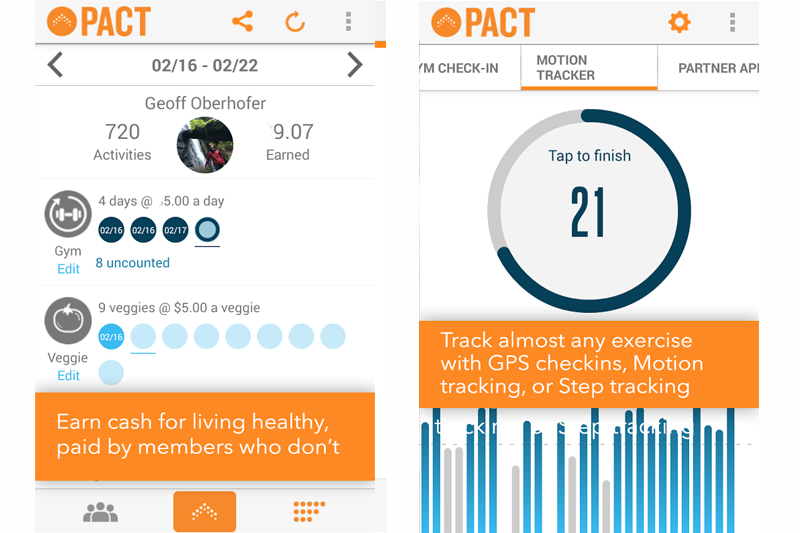 3. Runkeeper
Acclaimed as the best running app, Runkeeper helps to track physical activities like running, walking and biking using GPS. Family members can set goals, measure their performances and progress and compete against each other.It's a great option to stay fit and monitor each other's progress. It can also help create a motivating atmosphere with a little healthy, family competition where the winner is everyone on their way to a healthier, active lifestyle.
4. Fitocracy
Men's Journal's App of the Year and Winner of Mashable's Innovation Index for Health & Fitness, this app also tracks your workout and physical activities. "Track your workouts, earn points, unlock achievements, beat quests, and slay the laziness dragon." This is what Fitocracy says about itself. What else? You can invite your family and friends to join your network or connect with other Fitocrats to get some competition going to motivate you to do better.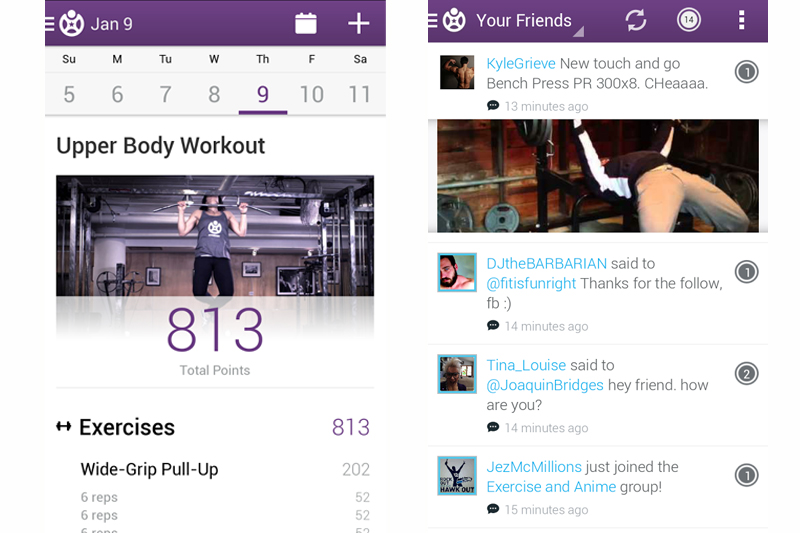 5. Sworkit Kids
Here's an app that's designed especially for the younger family members (7-14 years). Although Sworkit has an all-in-one app for all ages, the kid's workout application is quite interesting. It features simple interval training exercises that could be fun for your children to do to stay fit. If they're inclined towards sports, these exercises could help them develop the stamina and muscles required for the tasks. They're easy to monitor on a handset or on the web-app and you could also participate to make it a little more fun for the child.