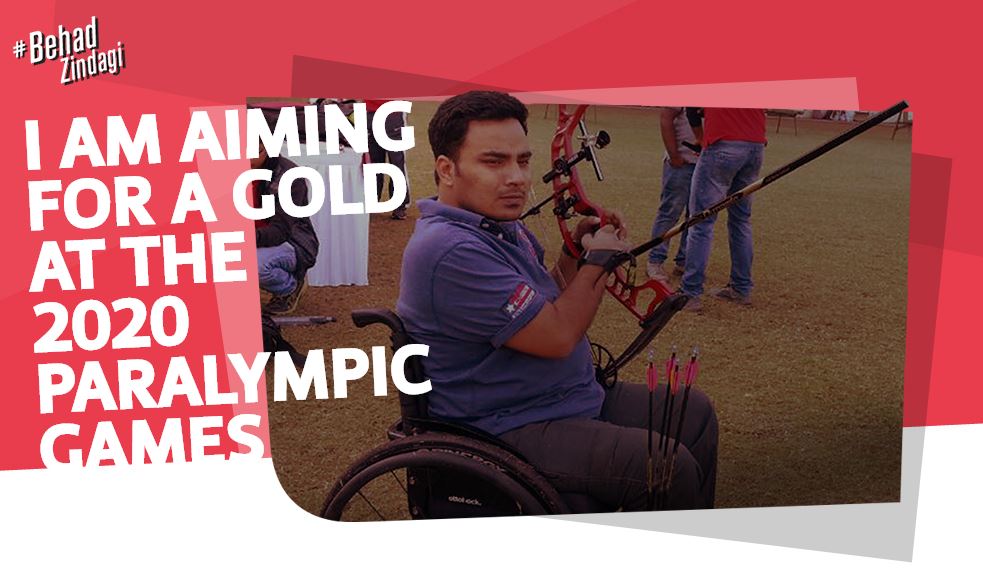 Adil Ansari, a swimmer turned archer, is someone who speaks with motivation and strength with every stroke of his bow string. Adil was a former National level champion in Para Swimming whose career in the pool was interrupted by ill-timed events. But quitting doesn't seem to be in his vocabulary. Adil's fighting spirit pushed him to hang up his swimming gear and look for a different way to prove his sportsmanship. He picked up a bow and once again set an example in sports excellence. In 2016, he became the National level champion in Para Archery.
Considering his achievements, one would think Adil would take the time to look back and pat himself on the back, but he does no such thing. Instead, Adil has his eyes set on the 2020 Paralympics, where he aims to make India proud again.
As an individual, Adil is quite self-motivated. Even after his unfortunate diving accident caused him to lose motor function for almost 90% of his body, he persevered. When swimming pools in his area refused to let him practice, he didn't give up then either and simply found a new sport to pursue.
Adil's peers are his source of motivation. The epiphany to take up archery was the result of positive counseling received from a fellow bowman and friend.
He prepares himself before each event by also paying special attention to his eating habits; as a sportsman, Adil gives utmost importance to his diet making sure he stays in top shape for his tournaments. He knows the importance of good health and nutrition for one's betterment, especially when you're an active sportsperson and also believes in consistent practice.
Today Adil is an inspiration for sports fans all over the nation, both abled and differently-abled. He's also made his way into the 2015 Limca Book of Records for non-sports related achievements.
Do you also have a real life story that inspires? Tell us all about it by visiting our Facebook page here. This initiative by Aditya Birla is created to help encourage others like Adil who have an inspiring story to tell of exceptional talent and vigor so that they may also achieve their own fitness milestones above all odds.
To watch our special conversation with Adil, check out our video!