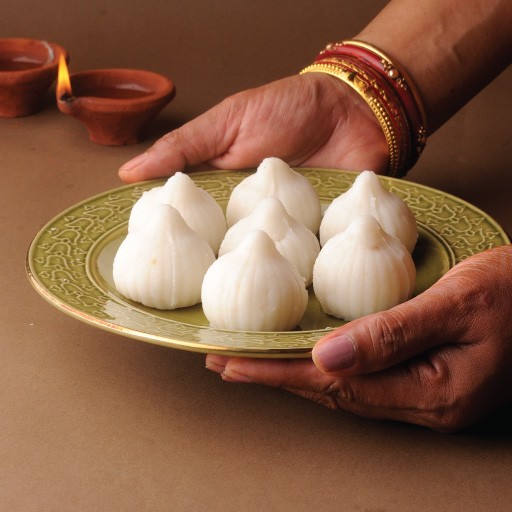 "Ganpati Bappa Morya" chants are going to come to life officially as the festival of Ganesh Chaturthi is upon us! You welcome His arrival with grand mandaps, grander idols and the grandest aspect of all festivals – great food. Talking about food, which is the most popular food item during Ganpati? Well, no prizes for guessing! This festive season is incomplete without modaks gracing the occasion though there are several other popular dishes as well. While you have the time of your life savouring these mouth-watering dishes, it is advisable to keep your health in check to not experience post-festival health consequences. Well, one option is to resist your temptations and keep a safe distance from them. Another option is to figure out a way to burn the calories your body generates after their consumption. Well, the choice is yours but here we discuss about executing the second option in your city in detail!
3 Ways To Burn Calories During Ganesh Chaturthi
Mandal Hopping On Feet
The most fun part of this festive season is visiting several mandaps built around your area or dropping a visit to your friends' places who celebrate Ganpati at their homes. While you do this, try using minimal transport and go to these places by walk, if possible. Since people go for mandal hopping in groups, this could be a nice opportunity for everyone to spend time together and without even you realize, you are already burning calories along with having fun!
Pedal Your Way Through Traffic
While we welcome Lord Ganesh in all grandness, the most immediate impact is on traffic on road. With people across the city carrying Ganesh idols, it is highly probable that you will take more time than usual to reach your destination. In such scenarios, to avoid hassles of traffic, you could choose cycling, walking over travelling in four/two-wheelers or public transport. So, along with dodging traffic, you give your body some physical movement. While it could serve as a trigger to burn your fat, your leg function and overall health could also improve!
A Walk On Marine Drive
Chowpatty beach is a real spectacle during Ganesh Chaturthi. After indulging in the festive spirit there, you can opt to go for a walk on the beach or Marine drive which is nearby. Where the sun meets the sea, the breeze is a constant and there is a long lane for you to walk, cycle, jog or run is Marine Drive. Choose a time suitable for you and when you don't have to bear the heat.
This Ganesh Chaturthi enjoy the festivities in all its splendour! Since you relish all those popular dishes during Ganpati, it is advisable to keep an eye on your health and try burning down the calories you might gain during the festive season. With simple exercises like this, ensure you have a fun-filled and healthy celebration!