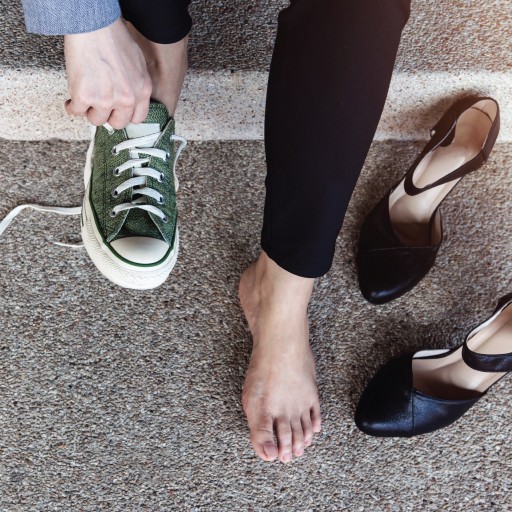 What is a work-life balance? The term is used to mean that while you have a full-time job, you also find time to do the other things that are important to you like your family and managing your health. For example, if you work from 9.00 AM to 6.00 PM, you still find time to go to the gym in the morning before work and cook dinner for your family when you get home. When you can manage to get everything, you need to do in the day without feeling stressed, you have found a work-life balance.
However, with long commutes and even longer working hours, there always seems to be a compromise. More often than not, it is the job that takes priority and everything else gets neglected. Family time, hobbies, working out, and even sleep are given less time and importance than meeting deadlines and keeping clients happy. This is not an ideal situation and should be changed so that more focus can be given to life outside of the office.
How Is A Work-Life Balance Possible?
It is important to understand there is no one-formula-fits-all solution to finding a work-life balance. In fact, as an individual, you might even find it hard to stick to a perfect schedule every day. The key is to figure out what works for you and how to get back on track if you find yourself spending too much time on work and less on life or vice versa.
These Tips Will Help You Maintain A Balance Between Personal And Professional Life:
Plan Your Day:
If you want to start focusing on your health and fitness, then it is a good idea to plan your day the night before. You already know your work timings, so schedule your workout around that accordingly. If you feel that you have no time, then re-evaluate your day and remove those items that take up time but don't add to your productivity.
Factor In Unexpected Situations:
Unexpected events pop up all the time. A client might have a last-minute requirement, or your computer might crash and you might get late at work. If you had plans to get home early and take your children to the park that day, make sure to tell them that – if it doesn't happen that day, you will make sure to take them the next day. The next day, the outing should be your priority and something else can take a backseat.
It's Okay To Play It By Ear:
Some days you really can't say for sure if you will make it to the gym on time, or be able to make dinner. It's okay to adapt your plans to suit your day. If you need to help your child with their homework, you can discuss the project on the phone and email them some helpful pointers instead of waiting till you get home.
Get Back On Track:
If you have managed to get a good routine in place, then keep to it as far as possible. However, there is always a chance that some days don't go as planned. Accept this as part of life, and get back to your routine at the earliest. If you fall sick, give yourself as much time as you need to recover fully and then get back to your day to day work and life.
There is no perfect way to make a work-life balance work. You need to plan ahead, but in the event of unforeseen circumstances, you should just let go, adapt and adjust. Life is unpredictable after all.