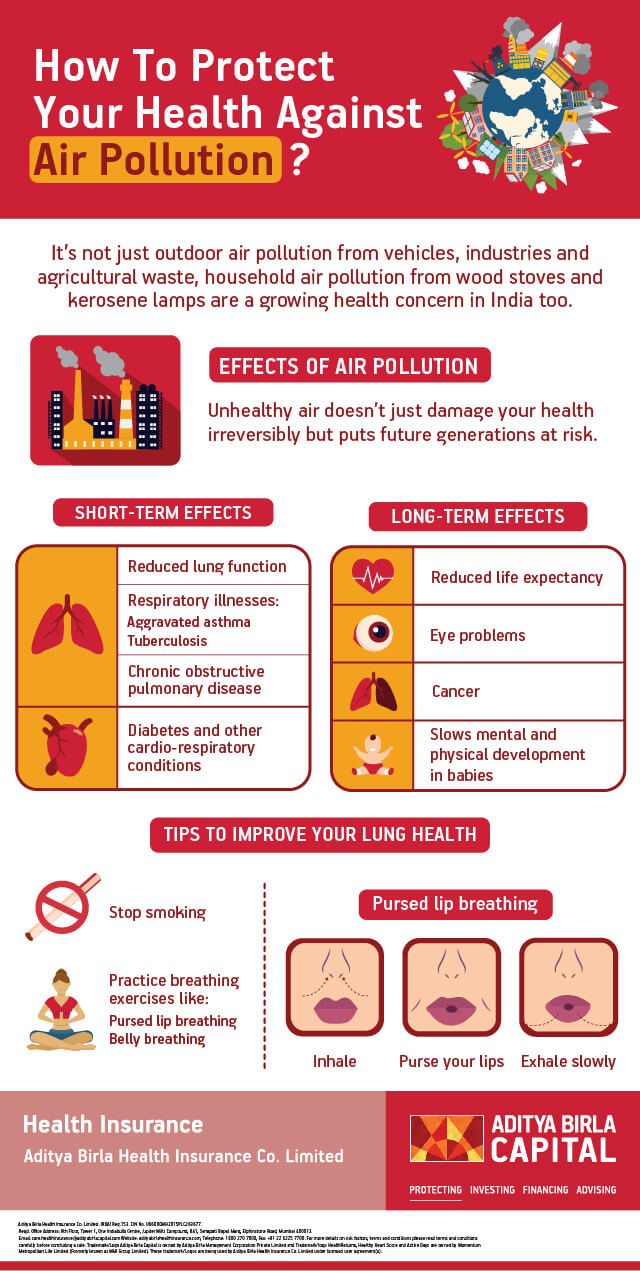 The growing impact of air pollution on human health needs to be addressed with urgency. According to the World Health Organization's (WHO) Ambient Air Pollution database, 13 of the top 20 cities in the world with the highest annual levels of PM 2.5 (particulate matter) are now in India.
You might already know that pollution from industries and vehicles are a cause of outdoor or ambient air pollution. However, rural households where wood stoves and kerosene lamps are still used are equally prone to the harmful effects of air pollution on human health.
Apart from ruining your lung and heart health, it can also affect mental health. The effects of air pollution on human health are reducing your life expectancy by 4 years in India. Another grim study suggests that stunted growth of the fetus in the womb and increasing cases of newborns with serious health conditions might be another health effect of air pollution.
To keep your lungs healthy, you must stop smoking altogether and avoid second-hand smoke. You can also practice breathing exercises in areas that are preferably away from polluted areas.
Here are three yoga exercises you can practice  daily at home to improve your breathing.