As the country comes to terms with the second wave of the Covid-19 pandemic, the importance of simple steps like washing hands and wearing a mask are highly important. While the best way to maintain hand hygiene, is by washing your hands with running water and soap, that might not be possible for everyone. 
On this World Hand Hygiene Day, find out how to wash your hands effectively even without running water in the summer.  
What You Should Know:
Water shortage situation in India
In India, more than 50% of the population has no access to clean drinking water while about 82% of rural households are without piped water supply. Most areas are facing a water shortage or water cuts while 9% of the area was already living with water scarcity in drought-like conditions.
The average hand wash of 20 seconds requires 2 litres of water. For a family of four to wash their hands even 5 times a day would, they would require 40 litres of water. This could become an unaffordable luxury while dealing with water shortage. 
Tips to maintain hand hygiene without water
If clean water is not readily available, you can still make your hand hygiene a priority for yourself and your family by following the safety practices during this pandemic.
1. Use hand sanitizer
Apart from using water and soap, hand sanitizer is one of the most effective ways to clean your hands. You should ensure that the hand sanitizer has at least 60% alcohol and is approved by a certified health association. Ensure that the hand sanitizer is rubbed on all parts of your hand. Don't wipe it off or rinse it before it is dry.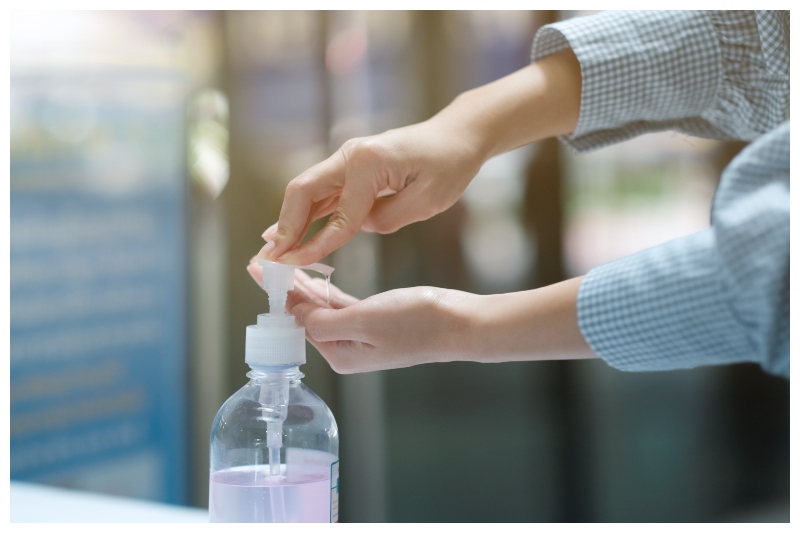 2. Use paper towels or wet tissues your hands are really dirty and hand sanitizer won't be immediately effective, you can use a paper towel or wet tissue to wipe your hands first before using hand sanitizer to clean your hands.
3. Plan ahead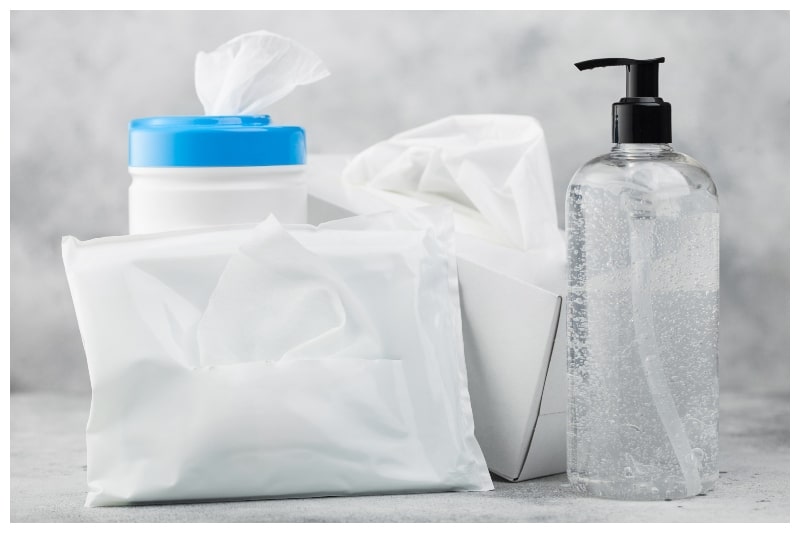 Since you might not have access to water regularly, try and make sure that you have paper towels, hand sanitizer or disposable wet tissues at home. Carry these with you if you absolutely have to step out of the house and don't know if you will have access to water where you are going.
When you should wash your hands?
You should absolutely avoid stepping out, however if you do leave your house, ensure that you sanitize your hands after touching any surface or object. Even when you are at home, you should wash your hands with water and soap preferably; 
When you are preparing or eating food

When you are treating a cut or wound

When you are done using the toilet

When you change diapers or clean up a child

When you touch an animal, animal feed, or animal waste
This World Hand Hygiene Day, let's not delay ensuring hand washing becomes a national habit, #ABHIKaro. Apart from handwashing, find out whether you need to upgrade your Covid-19 facemask too.