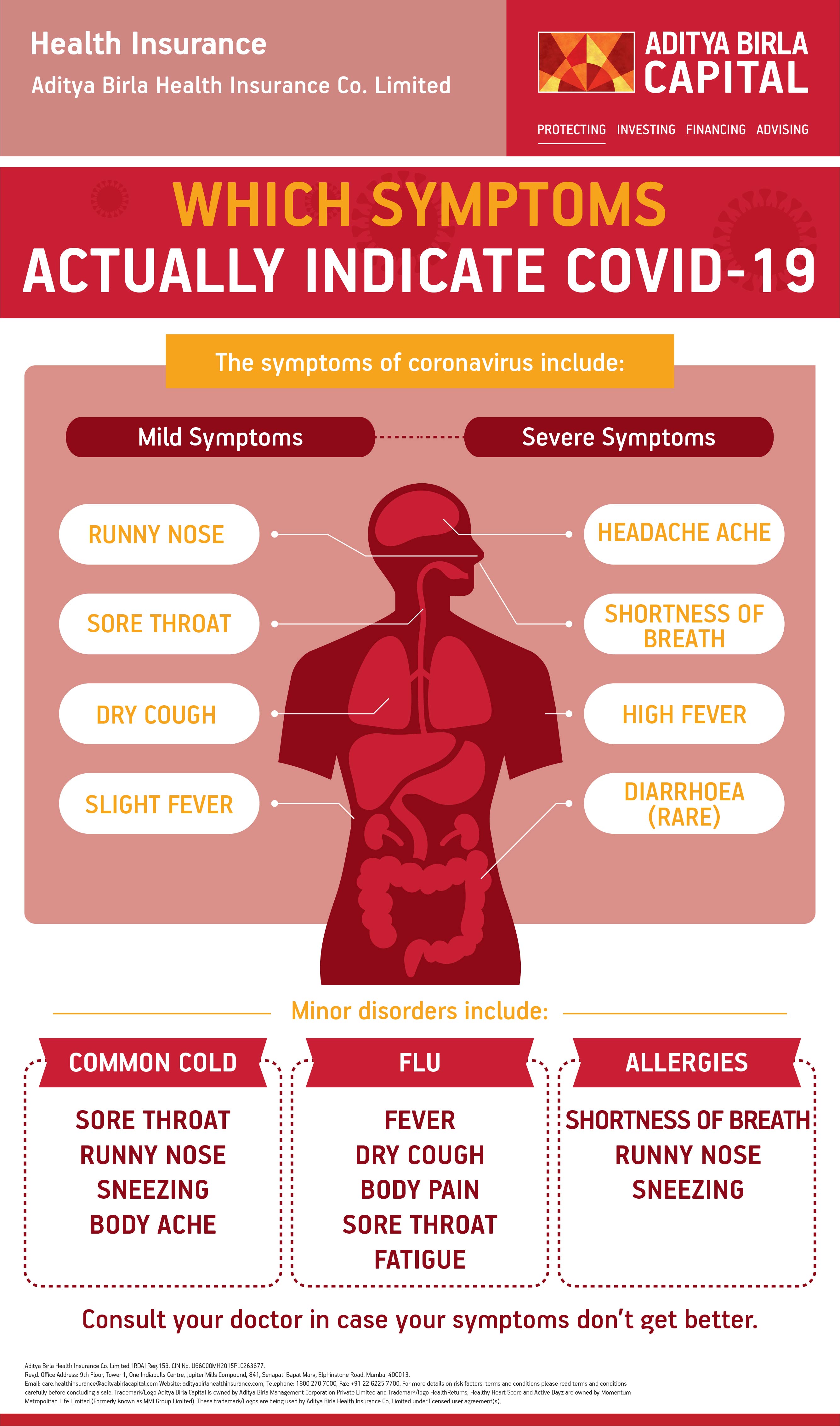 In the present situation, it is essential to stay calm and analyse your health condition before taking any measures and stay safe from COVID-19 in India. As diseases like Coronavirus are more likely to be dangerous it is imperative to deal with chronic health conditions with professional help.
Follow These Steps If You Are Sick, Or Anxious About Having Caught COVID-19:
No Symptoms > Follow preventive methods > Avoid social gatherings
Mild difficulties > Over the counter medication > Rest > Avoid social gatherings
Severe Symptoms > Call the doctor > Follow medical advise
Coronavirus is mainly identified by fever along with symptoms of cold. If you are experiencing such symptoms immediately seek medical assistance to secure your health before situations worsen. Health care blogs on our Activ Living Section will help you learn more about tips to sanitise your home and the lockdown's positive impacts.