Aloe Vera is a key component in sustaining a healthy body. The plant is best known for its medicinal properties. Its juice can flush out impurities from the body and provide nutrients that are crucial for our organs. The rich source of antioxidants and vitamins can also neutralise the effect of the harmful ultraviolet rays of the sun.
Aloe Vera contains minerals that help our bodies stay fit and fight diseases. Be it as a hair gel for long and lustrous hair, for glowing skin, or for weight loss, Aloe Vera comes in handy with its multifaceted uses.
Here are 4 ways in which Aloe Vera can help in weight loss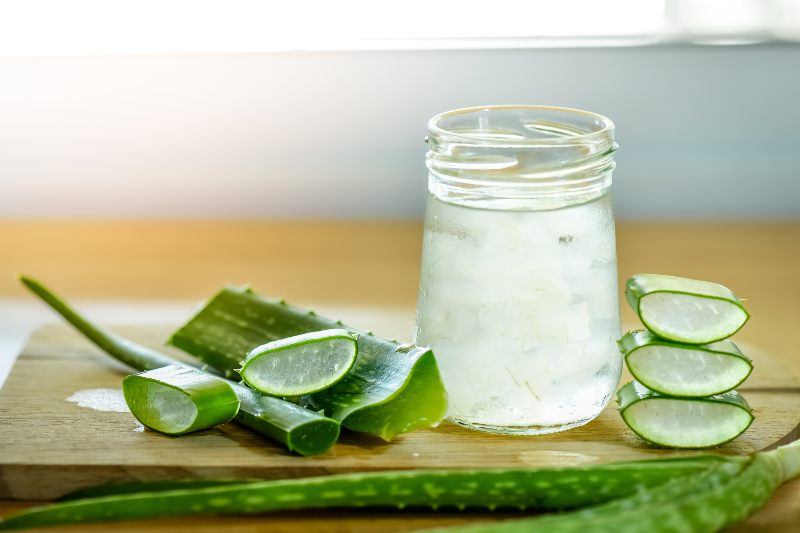 1. Aloe Vera aids in digestion: Digestion is an important process to attain healthy It not only entails proper metabolism of food, but also expulsion of waste from the body. Aloe Vera has laxative properties and when consumed in small quantities, helps in proper digestion and weight loss.
2. Aloe Vera juice helps in losing weight: It is a vital element in losing weight. Water retention can often cause bloating in the body and an increase in weight. The laxative properties of Aloe Vera also help to prevent water retention and keeps the excess weight off.
3. Aloe Vera boosts metabolism: The presence of Vitamin B in Aloe Vera helps convert the fat in the body to energy. Intake of the juice helps in boosting metabolism and burning body fat.
4. Aloe Vera helps in improving and controlling blood sugar level: Aloe Vera juice keeps the blood sugar level in check by stimulating the secretion of insulin. By preventing sudden rises and falls in blood sugar levels, Aloe Vera also helps to control food cravings and keeps hunger pangs away. A lowered calorie intake helps with the process of losing weight.
Aloe Vera is easily available in various health stores and bazaar stalls. You can also get the potted plant for your home and use a blade any time you need. Adding a little Aloe Vera to your daily meals can have a big positive impact on your health.
Do also check out this article for some great recipes that can help you lose weight and keep fit.