Summer time is right around the corner and with school vacations coming up it's time for fun with the whole family. Whether you're planning an international trip or have chosen from the multitude of destinations within India, one thing is for certain – holidays are a time for everyone to let loose and have fun.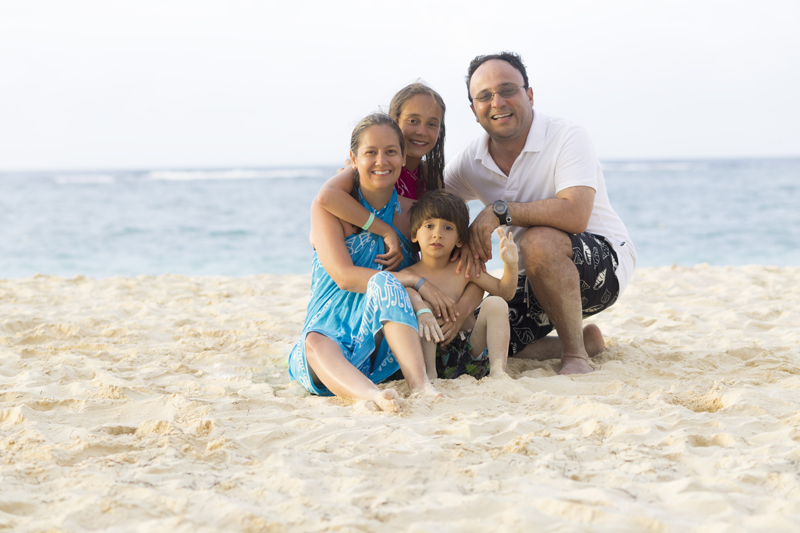 The only problem with this picture is that most people let go of the reins completely and in the process of doing so, lose out on all the progress they've made in their fitness goals. But there's no need to be disheartened. There are several ways to stay healthy even while you're on vacation. With the help and support of your family, you'll stay well on track while still having a ball of a time.
Here are 5 ways to stay healthy while on vacation –
1. Have a good meal before a flight
Most of us leave for the airport hours before our flights. The downside to this is the hunger that sets in while we're waiting to board. The fact that eating is mostly a mindless activity to help us get past the boredom is not lost when you're at the airport with calorific (not to mention overpriced) meals surrounding you. Do your family (and your wallet) a favour and eat make sure all eat a nutritious meal before leaving to avoid binge eating. Do keep in mind that you could also get a meal on the flight.
2. Hydrate, Hydrate, Hydrate
In the excitement of visiting new lands, it's easy to get carried away and forget the basic practice of drinking some good old fashioned H2O. You'll find that if you don't consciously remind yourself to hydrate, you'll be content with the usual vacation cocktails, teas, coffees and other sugar-laden drinks.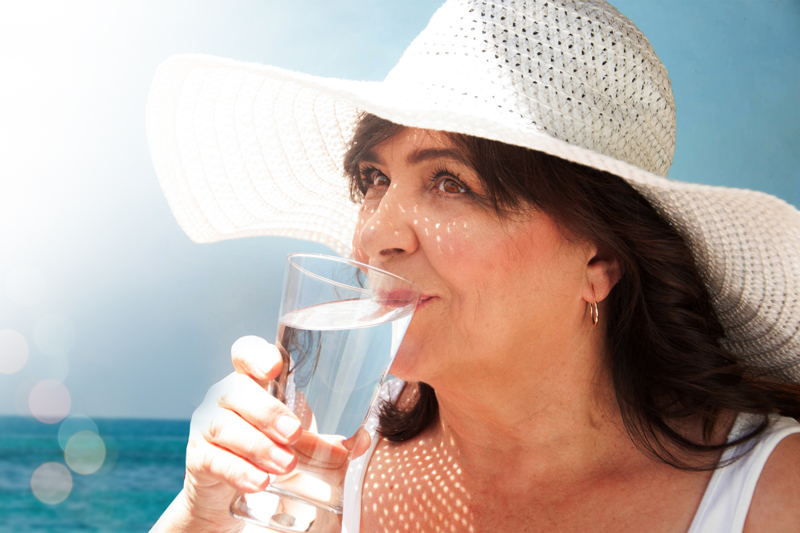 Given that most people tend to eat even if they're not hungry and in fact are thirsty, this could be a simple and easy way to keeping your family's calorie intake down. Buy a few bottles of water for the family to ensure you all stay hydrated before and while you're on your journey.
3. Choose your hotels carefully
Opting for a room in a hotel that provides an attached kitchenette can not only be a boon for your health mission but also your wallet. By cooking a few of your meals, you have more control over your family's nutrition. Take advantage of local markets and sample some of the fresh produce of the area you've travelled to and try to whip up some local delicacies on your own. It's a great way to make sure the whole family has healthier meals while vacationing.
4. Opt for your walking shoes instead of taxis
If you're in a new city, the best way to explore and get a feel of the place is to walk around. Not only does this give you a chance to get to know what local life is like, but you might also stumble upon some attractions that would not otherwise be in your tour book.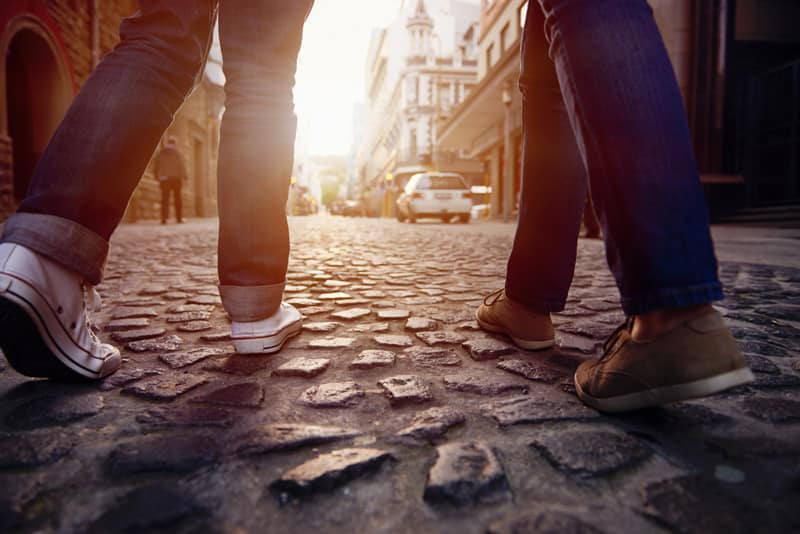 For the shutterbugs out there, discovering a city by foot will set you up for some great, opportunities for clicks. So book a walking tour for the family (if everyone is capable of course) or look up a walking itinerary online.
5. Compromise on a few meals
Let's face it, you can't go to Paris and not eat a croissant or a crepe or sample some wine and cheese. The same goes for all other vacation destinations. In the flurry of gorging on the local cuisine, you'll unknowingly be piling on the pounds. A simple solution is to keep the calorie count on your "regular" meals to a minimum.
For example – if you've eaten a full English breakfast, eat a light salad or soup for lunch. There are still plenty of local options that will be much healthier than the food chains.
So there you have it – staying healthy while on vacation may not be the easiest thing for a family to do, but with a few simple things, like we've outlined, it's more than possible.