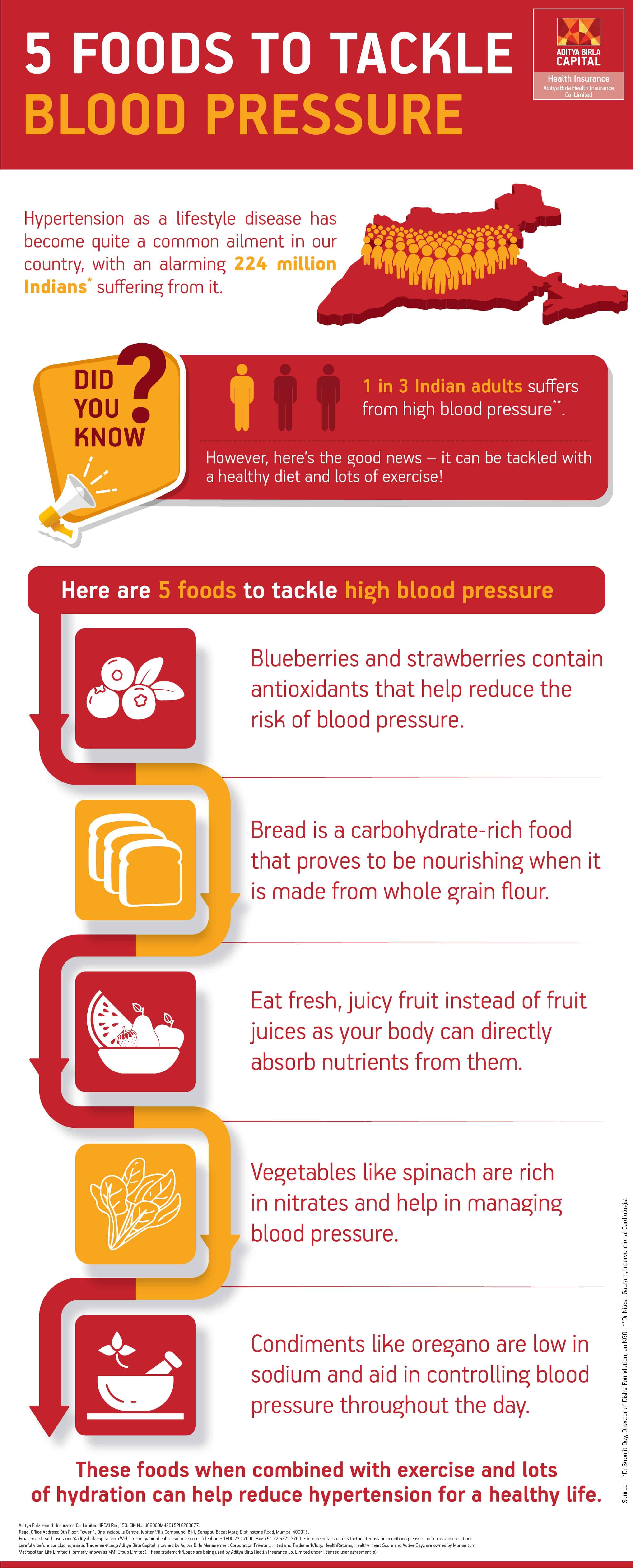 Diet To Tackle High Blood Pressure
It is estimated that about 224 million Indians suffer from Hypertension or Blood Pressure. With such a high number of patients, this lifestyle disease is alarmingly becoming a norm in society. However, there have been surveys that connect the addition of healthy foods with reduction and better management of blood pressure.
Further research has revealed that reducing the sodium content in one's diet and avoiding caffeine, salty food items and alcohol has a significantly positive impact on the overall well-being of that individual. Taking this into account, many healthier food options can be suggested to tackle blood pressure. These foods range from legumes, beans, green leafy vegetables to berries, herbs, colourful fruits, whole-grain baked goods and so on. All in all, their inclusion in addition to good water intake and exercise can aid in a healthier life.