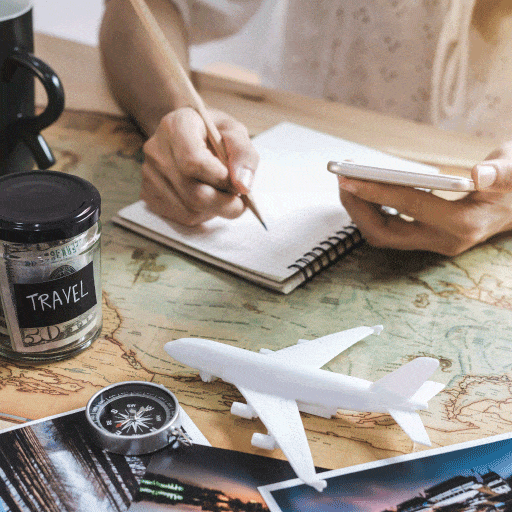 A few decades ago, financial planning around the household was the sole responsibility of the male family members. The reason for this norm was that the men were the designated bread-winner of single-income households. In keeping with the current times, such a scenario would seem absolutely out of place.
The modern-day woman is often financially independent and is able to balance her household as well as professional responsibilities. Our society has begun to notice a popular trend – the women are gradually taking over financial responsibilities and are making key-decisions for their family's well-being. These women are not only working mothers but are also stay-at-home moms.
It becomes imperative then, that these financially independent women take on an instrumental role in planning for their future and retirement. Whether you are a stay-at-home mom or a working woman, who wishes to plan for the future,
Here Are Two Major Factors That Will Encourage You In Your Financial Planning
Chance To Build A Larger Corpus
According to United Nations population estimates, average life expectancy for women in India is 69.8 years as compared to 66.8 years for men. This fact alone should encourage you to take upon a more active role in the financial planning for your future. Additionally, considering two financial plans, one with your spouse and one for your independent future could be an option to explore.
Health Is Your Biggest Motivator
In keeping with the life expectancy estimates, an evident fact is that women may experience health issues, with relatively more frequency and intensity. At the same time, there are a number of female health-related concerns such as menopause, low-iron and calcium levels in the body. Add to this, the imminent lifestyle diseases caused due to unhealthy diet, stress and unusual sleep patterns. Keeping this in mind, exploring investment options such as health insurance for yourself as well as your family is recommended.
Now, that you are aware of the two major factors,
Here Are A Few Tips To Ease Your Journey Towards Financial Planning
Women tend to have a 'family always first' policy, upon which they base their professional life. This often results in early retirement. In such a case, if you plan to withdraw money from your Provident Fund or PF account, then ensure to invest it for the future.
Regardless of what your marital status is, starting off your investment journey at the earliest, is always a great mantra to follow. Consult a financial advisor to guide you if you need help with your investments.
If you are married, discuss suitable retirement plans with your spouse and choose accordingly.
Start your financial plan by creating a contingency fund for emergencies or big purchases around the house.
Stay completely aware and in charge of your finances, incomes, expenditures and take into account any unforeseen spending.
Like they say, 'well begun, is half done', start financially planning for your future at the earliest. This will allow you to have enough amount of money to spend once you retire and leave a peaceful life.