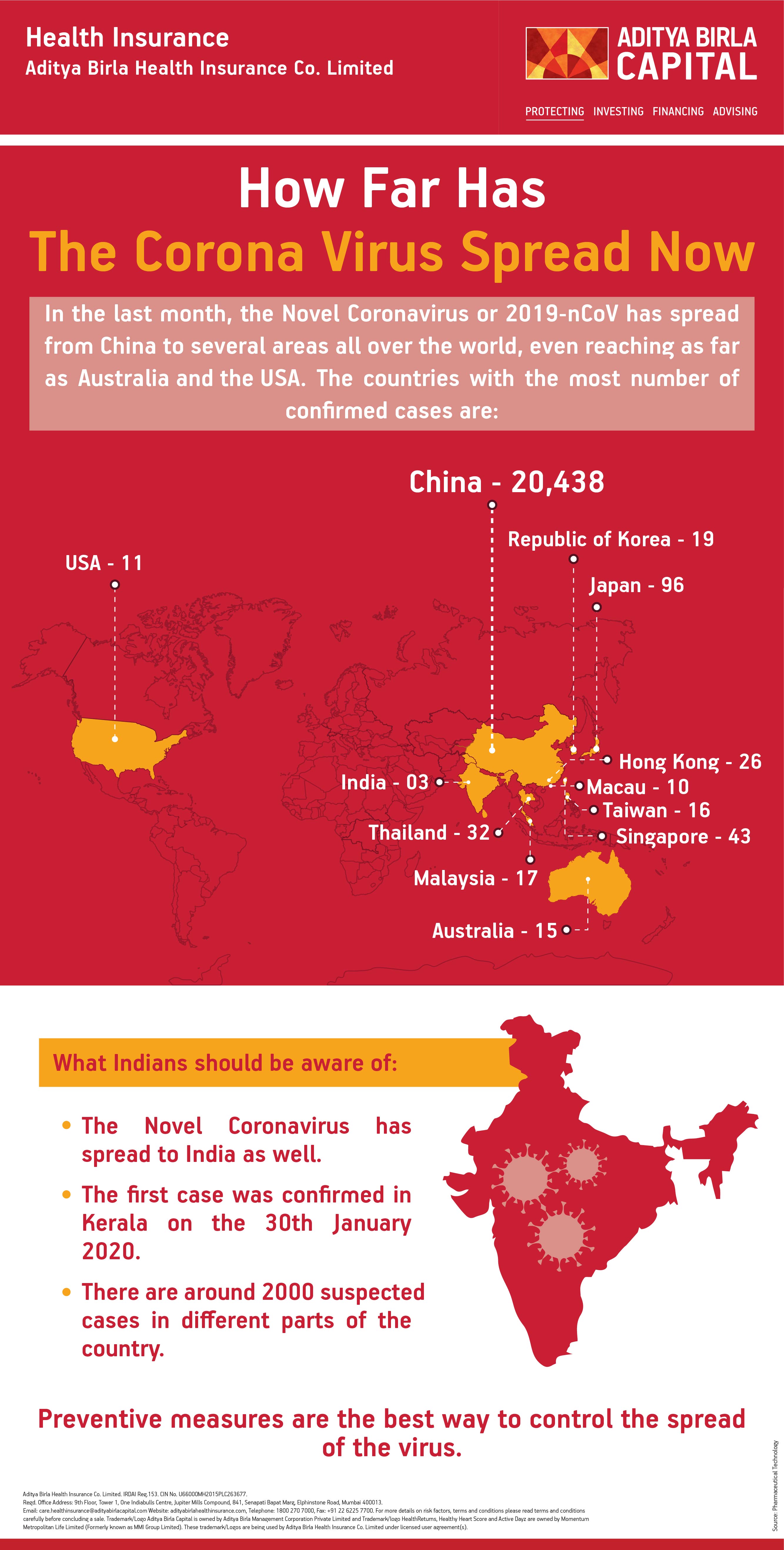 Statistics Of Corona Virus Around The World
In December 2019 residents of Wuhan City in China suffered an outbreak of a pneumonia-like disease. The disease was later found to be caused by a virus – Novel Coronavirus or 2019-nCoV. The first transmission of the virus is believed to be between animal to human. Subsequent infections are most likely passed through human to human contact. Direct contact with an infected person or being in the vicinity of droplets released when they cough or sneeze put you at high risk. Along with this it is also necessary for citizens to not panic and differentiate between Coronavirus vs Flu.
From China, the virus has now spread globally with confirmed cases in over 20 countries. The virus has spread as far as Australia, USA and Canada with 15, 11 and 7 cases respectively. Among other Asian countries, India has reported its first confirmed case in Kerala on the 30th January 2020. In addition, two more cases have been confirmed, with over 2000 suspected cases of the disease, mainly in Kerala, but also in places like Delhi, Punjab, Haryana, Maharashtra, Rajasthan, Patna, Bengaluru and Hyderabad. It is observed that infants and old people with pre-existing diseases and chronic health problems are at a higher risk of contracting the virus.
Keep yourself informed about the spread of Coronairus and take measures to protect yourselves with a mediclaim for COVID-19 and other unwanted diseases. Browse more topics on our health tips blog like building immunity against Coronavirus and positive effects of quarantine for more information about the disease and make sure you are always informed.