The start of a new year is always a good time to decide to take better care of your mental and physical health. Whether you decide to start exercising regularly, get more sleep, or just take time off to de-stress, the best time to start is right now. To help you in this journey, we bring you #21StartsABHI.
We will be giving out 21 health habits for you to do every single day for the next 21 days of 2021. All you need to do is upload a video or photo of you doing the activity and share on any social media platform with #21StartsABHI. You could stand a chance to win FREE online fitness class subscriptions + Amazon vouchers.
For many of you, the Covid-19 pandemic and lockdown could have not only thrown your workout schedule off, but could have also affected your mental health. Staying inside the house, sometimes in isolation or overcrowding can affect our minds in ways we don't immediately realise. The disruption of daily life combined with coping with the new normal could easily cause stress, anxiety, and even depression in many.
Music as Therapy
A lesser-used but highly effective therapy for the conditions mentioned above, is music. As Fitness Expert Luke Coutinho states in this video, just listening to music can change our mood. While it seems obvious that listening to upbeat, happy music can make us happy, surprisingly, listening to sad music when you are feeling low can also make you feel better.
How does Music Therapy Work?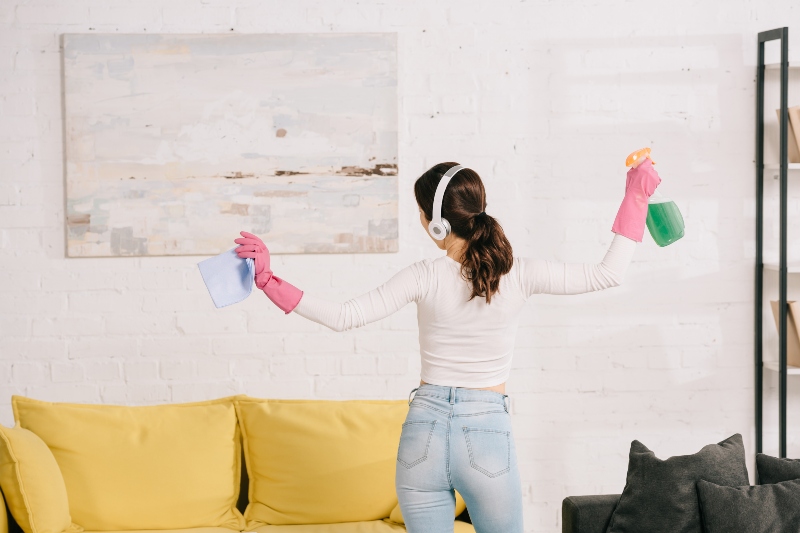 Music is sound vibrating at various frequencies. When these frequencies interact with our brainwaves, they can have a calming effect and help release chemicals called endorphins. Here are some of the effects endorphins have on the body:
Improve mood
Decrease stress
Calm anxiety
Increases rate of healing from injury
It is no surprise then that listening to music for even a few minutes each day can have a positive effect on both mental and physical health.
What You Can Do
As part of the #21StartsABHI contest, you can make a playlist of your 10 favourite songs (or more) and listen to them for at least ten minutes every day. You can do this while you are working out, doing housework, or are just in the mood to dance. Don't forget to take a picture of you getting your dose of music therapy to upload to your social media platforms. You could be a winner!
For more great resources for your mental and physical wellbeing, do check out more articles on our Mindfulness and Fitness pages.
How can you take part in the contest?
Follow us on Instagram @abchealthinsurance
Watch #21StartsABHI habit for the day
Upload pictures or videos of you doing the habit by tagging @abchealthinsurance and using hashtag #21StartsABHI
Win Free online fitness class subscriptions + Amazon vouchers
For more such healthy habits checkout our #21StartsABHI section here.