Exercising at home has become the norm around the world during the lockdown. While you might miss your workout equipment you can make the most of your belongings at home with our #21StartsABHI health challenge. We will be giving out 21 health habits for you to do every single day for the next 21 days this 2021. All you need to do is upload a video or photo of you doing the habit and share it on any social media platform with #21StartsABHI. Stand a chance to win FREE online fitness class subscriptions + Amazon vouchers.
Yoga with props is a fun and simple way to make your stretching exercises more effective. Here are some creative yoga exercises that you can try using things you will find at home:
1. Surya Namaskar With a Low Stool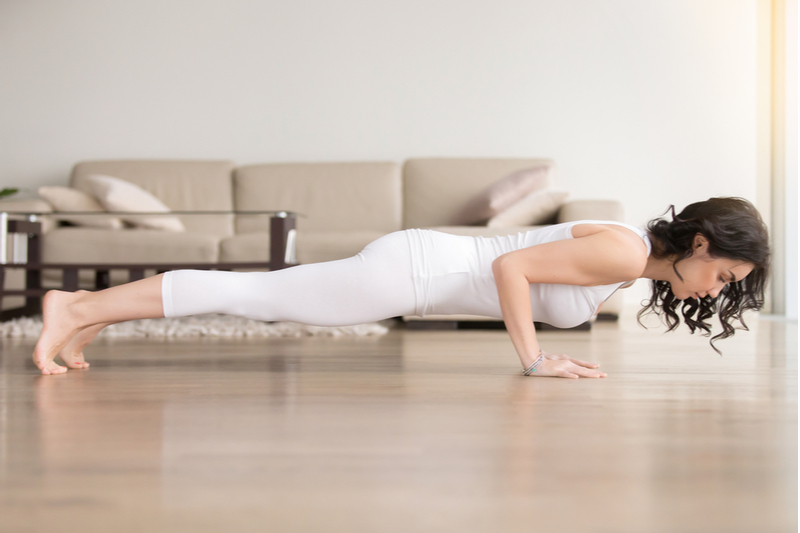 Practice the regular Surya Namaskar but instead of placing your arms on the floor keep on a low stool.
2. Bow Pose With a Bolster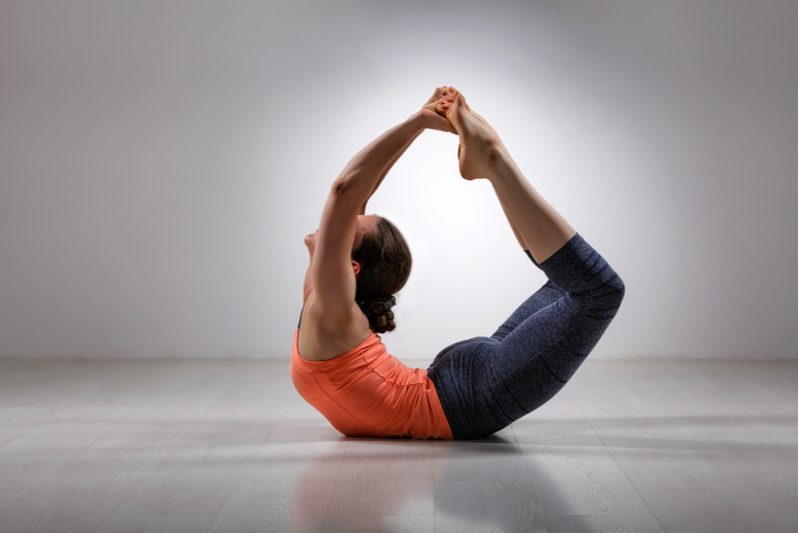 Hold both ankles with your hands while lying on your stomach. Keep a hard pillow under your abdomen to help your knees stay on the floor and reduce stress on the lower back.
3. Shoulder Floss With a Belt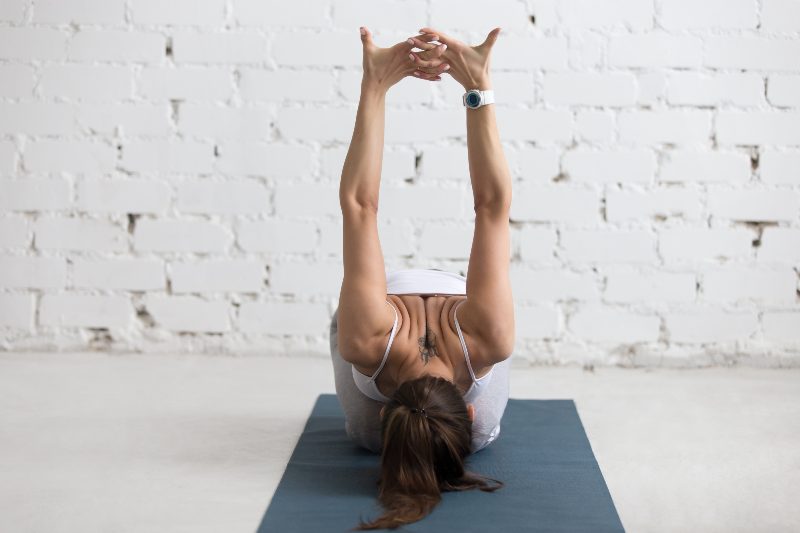 Stretch your arms over your head with this exercise that opens your shoulder muscles. Use a belt/strap to extend your arms out wide to help relax after a long day.
3 Poses Are From The 3-minute Yoga With Props
This is a 3-minute exercise routine of yoga with a chair and socks. These poses can improve your breathing habits and improve flexibility. Here are three exercises you can try at home today.
1. Half Way/ Flat Back
Bend your upper body forward, resting your palms on the chair. Keep your legs straight and bend you head to face the floor. Breathe in and breathe out slowly as you relax your muscles. Hold this position for four breaths.
2. Cat and Cow Sways
From the flat back pose, inhale as you arch your back and rise upward. Stand on your toes for a few seconds before you exhale and bend your back going downwards again. Repeat this move again for four breaths.
3. Side Stretches
Walk one step closer to the chair while remaining in the flat back position. Lift your right hand upwards and stretch your right side keeping the left hand on the chair. Repeat this move five times on both sides.
Check out the Activ Living Blog to find different types of yoga that you can include in your exercise routine.
How can you take part in the contest?
Follow us on Instagram @abchealthinsurance
Watch #21StartsABHI habit for the day
Upload pictures or videos of you doing the habit by tagging @abchealthinsurance and using hashtag #21StartsABHI
Win free online fitness class subscriptions + Amazon vouchers
For more such healthy habits checkout our #21StartsABHI section.