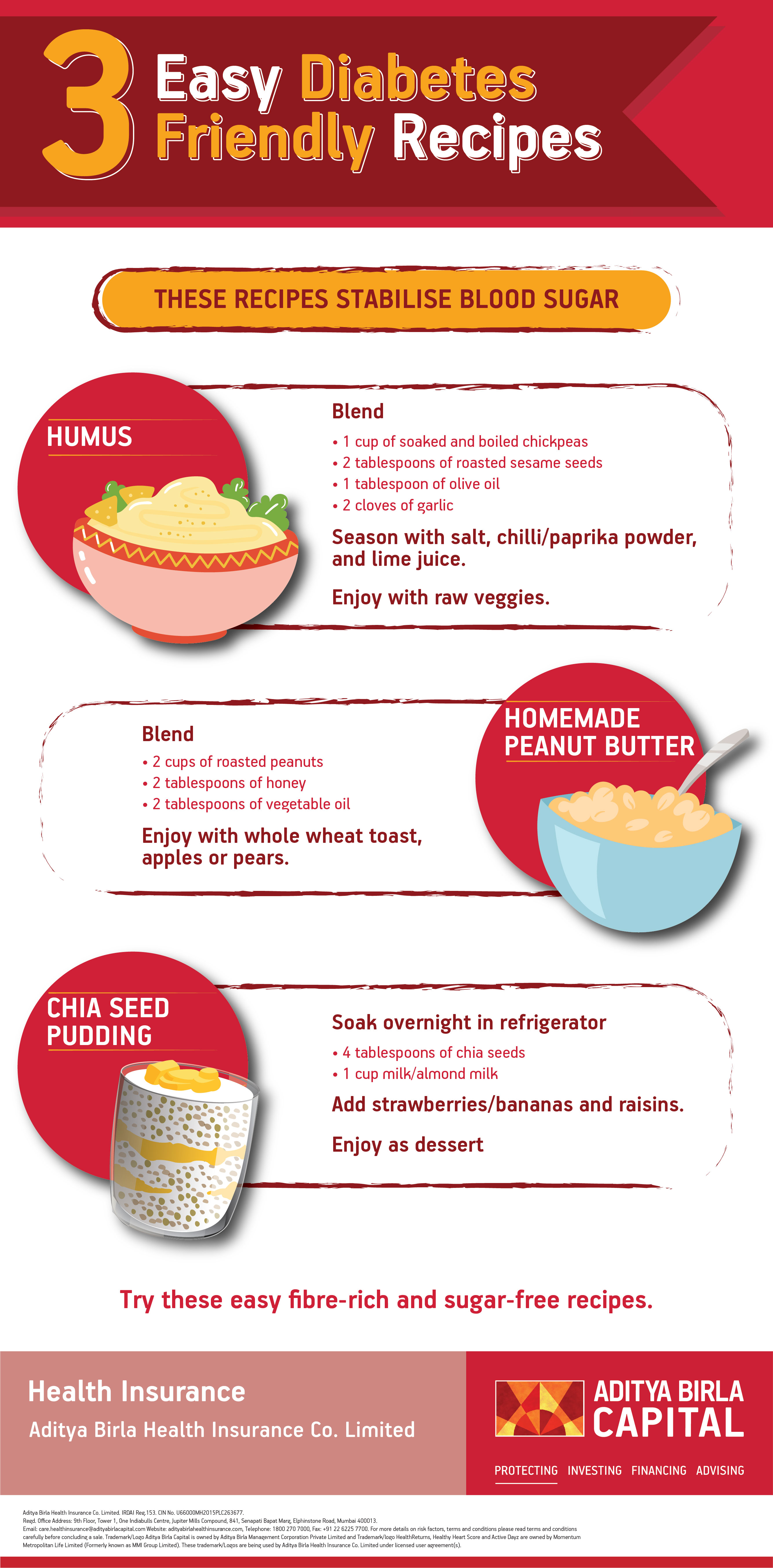 While it is important for diabetics to avoid sugar, having a high-fibre diet can also be helpful. Fibre helps to stabilise blood sugar preventing unwanted spikes. These three recipes are not just sugar-free, but also rich in fibre and very tasty.
Humus is a popular Middle-Eastern dish made by blending boiled chickpeas (Kabuli channa) with olive oil, garlic and sesame seeds. You can season it as you like with salt, paprika/chilli powder, and lime juice. It goes well with salad veggies.
You can make your own peanut butter and use honey instead of sugar. Just put the peanuts, honey, and a little oil in the blender and make a smooth paste. It's a great high-fibre snack which you can have at any time of the day with whole-wheat toast or fruit.
Chia seeds are similar to sabja seeds and absorb liquid the same way. They are high in fibre and nutrients and make a great pudding when soaked in milk or almond milk. The pudding can be sweetened with fruits and raisins.