Barley, or Jau, is a whole grain, essential for a healthy body. There are a variety of barley recipes that can be made at home.
Here's what you need to know:
Benefits of barley
Barley is a powerhouse of nutrients. The main type of fibre found in barley is beta-glucan, a soluble fibre, that helps lower cholesterol by binding it to bile acids, and improving blood sugar level. Barley for cholesterol is a rich source of vitamins and antioxidants. It repairs and protects against cell damage caused by oxidative stress. Barley helps in combating diabetes and cancer.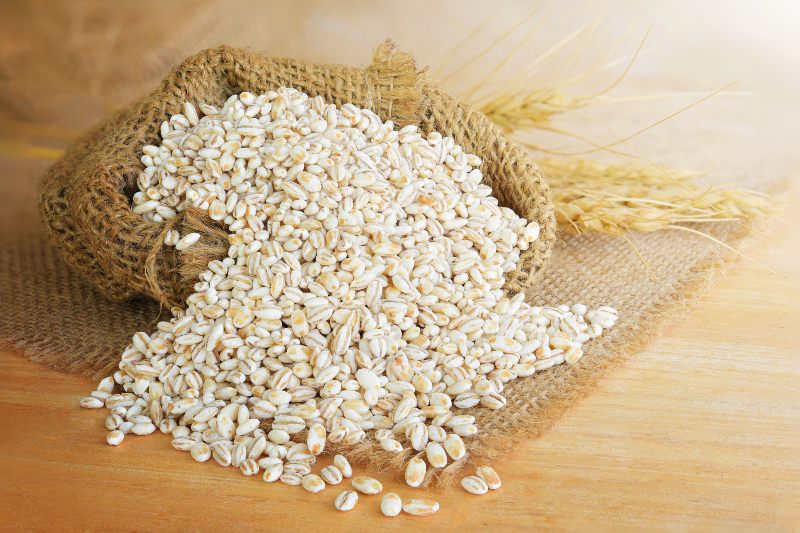 Barley dishes can either be consumed alone or can be included in your everyday meals. Let's take a look at 2 delicious recipes.
Barley Risotto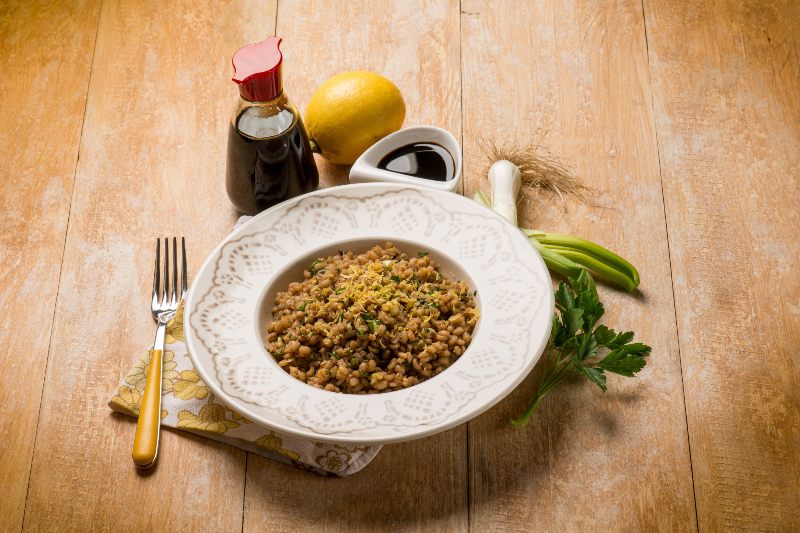 Ingredients:
100 gms diced bottle gourd/dudhi
50-60 gms diced zucchini
1 ½ tsp olive oil
½ onion
1 big tbsp chopped leeks
1 ½ celery
1 clove chopped garlic
Few sprigs rosemary
Few sprigs thyme
Few basil leaves
1 ½ tsp jeera, coriander, haldi and chilli powders
Few streaks of saffron
2 cups water / vegetable stock
1-2 cups cooked barley
1 ½ tbsp cream
1 ½ tbsp cheese
2 tablespoons of lemon/lime juice
1 bunch chopped coriander
Salt and pepper to taste
Method: To make the barley risotto, remove the insides of the bottle gourd and cut into cubes. Dice the zucchini into cubes too. Heat olive oil in a saucepan, and add onions, celery, and leeks with some garlic. Sauté nicely. Then add the bottle gourd, zucchini, thyme, rosemary, and basil. Add spice mix and saffron to the vegetables. Now, add the barley and keep adding the water a little at a time, to bring it all together. Put in the cream and add the grated cheese. Season it with salt and pepper. Garnish with chives and serve in a bowl. To make the barley recipe Indian, chop and add 2-3 green chillies to the risotto.
Benefits:
As against rice, barley contains more proteins and is more fibrous.
Barley Salad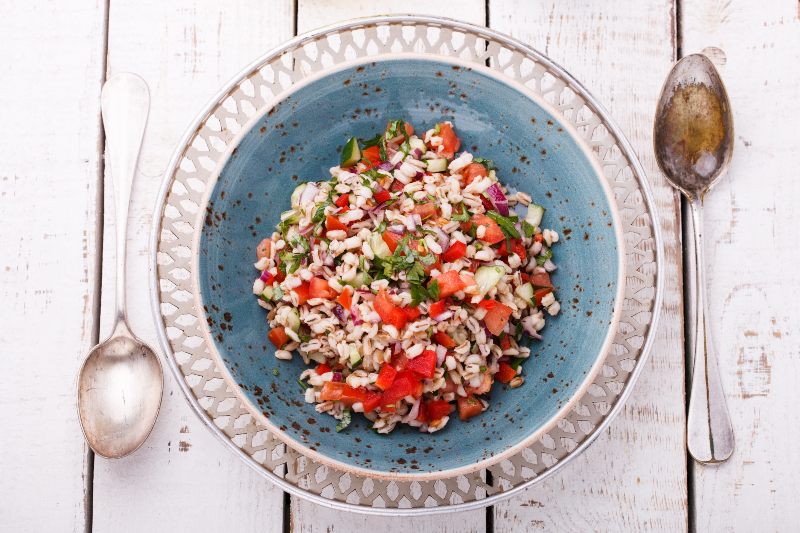 Ingredients:
1 tbsp olive oil
4-5 Madras onions (baby onions)
1/2 each of green, red and yellow capsicum (diced)
1/2 cup corn kernels
1 1/2 cup cooked barley
1 tbsp red chilli flakes
1 tbsp cumin, roasted
1 garlic clove minced
Salt and pepper to taste
1/2 cup parsley, chopped
1/2 tbsp thyme, chopped
1/2 tbsp rosemary, chopped
1 tsp grape juice mixed in white vinegar
Method: For this salad, add olive oil in a pan. Add onions, capsicum, and corn. Sauté till vegetables start to brown and are half done. Add the barley. Sauté for 2-3 minutes. Add chilli flakes cumin, garlic, salt, pepper, parsley, thyme, rosemary, and vinegar-grape juice mixture. Mix well. Serve.
Benefits: This dish is a healthy alternative to other salads. Barley dishes have one of the lowest glycaemic loads of any grain and parsley's intestinal gas-relieving property makes this salad more nutritious.
It is advisable to avoid processed, pearled barley, and include whole-grain forms like hulled barley or barley grits. Know more about nutrition and healthy lifestyle conditions on the Activ Living Blog.