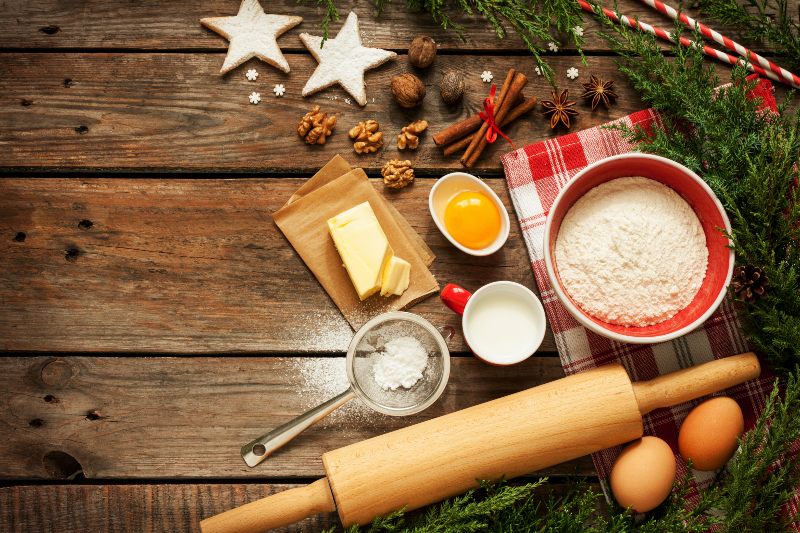 Table of Contents
Sugarless Christmas Cake Recipe
Flourless Christmas Cake Recipe
Christmas Cake Traditions
Traditionally, Christmas cake is loaded with dried fruit and frosted with marzipan. The cakes are also beautifully decorated to depict Christmas scenes. But these healthy cake recipes taste just as good even without the frosting and the fancy decoration.
Baking Tip: 
You will need these two steps at the start of both healthy cake recipes:
Line a 20-centimetre cake tin with parchment paper

Preheat the oven to 160 degrees Celsius
1. Sugarless Christmas Cake Recipe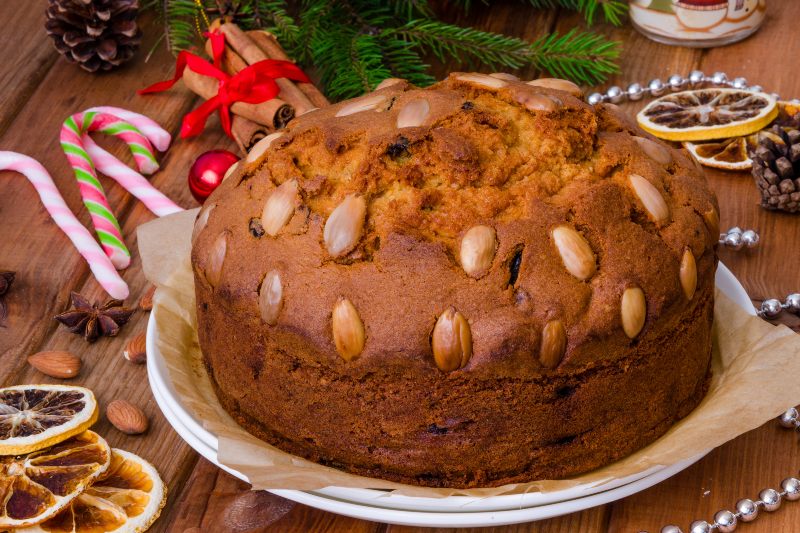 Ingredients: 
2 cups

mixed dried fruit

(dates, figs, raisins chopped into small pieces)

Half cup dates (deseeded and chopped)

¼ cup milk

2 cups of whole wheat flour (atta) + 2 teaspoons for dusting the fruit

½ teaspoon each baking soda and baking powder

4 eggs

¼ cup butter (softened)

2 teaspoons vanilla essence

1 teaspoon ground cinnamon 

¼ cup almonds (soaked and skin removed) for garnishing 
Method:
For this nutritious cake, add the chopped dates to a frying pan and cook till soft and sticky. Place in a bowl and allow to cool. Add the milk and mix well. In a mixing bowl beat the butter till airy, beat in the eggs one by one till all are mixed. Add the vanilla essence, ground cinnamon, followed by the milk and date mixture. Beat till well incorporated. In another bowl mix the flour with the baking soda and baking powder. Sift the dry ingredients a little at a time into the wet ingredients and mix well. Dust the pieces of mixed fruit with the extra flour and add to the batter. Mix with a spatula. Pour into the lined cake tin and bake for about an hour. The cake is done when a clean toothpick inserted in the centre comes out clean. Remove the cake from the tin and let it cool before topping with almonds.
Benefits:
This
low-calorie cake
has no added sugar and can be had in small quantities by
diabetics
and people
watching their weight
.
2. Flourless Christmas Cake Recipe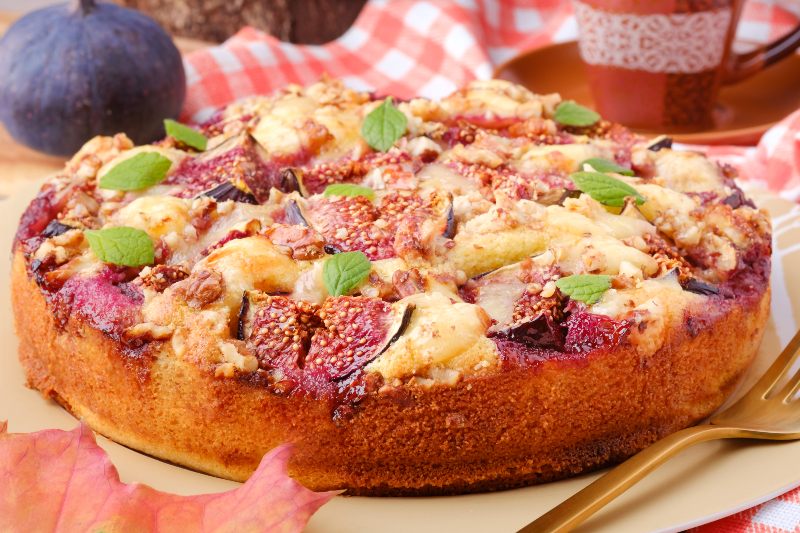 Ingredients:
1.5 cups fine almond flour

4 eggs

¾ cup brown sugar

½ teaspoon baking soda

¼ teaspoon salt

2 teaspoons vanilla essence

¼ cup each of dried figs and chopped walnuts for the topping
Method:
Beat the eggs and sugar well together in a large mixing bowl. Add the salt, baking soda and vanilla essence and beat till it is all mixed. Add the almond flour a little at a time and mix with a spatula or spoon till completely incorporated in the batter. Pour into the cake tin and bake for 20-25 minutes. Check if the cake is cooked by inserting a toothpick in the centre. Remove from tin and allow to cool before topping with the dried figs and walnuts. 
Benefits:
This healthy cake is very easy to make and perfect for anyone who has gluten sensitivity or on a low carb diet.
You can also find other great recipes and fitness tips on the Activ Living Page.