Stress at work is inevitable, but manageable. Job related stress affects your workflow,but can have serious repercussions to your health and well-being as well. Stress can make you feel burned out leading to mental, emotional, and even physical exhaustion.It can upset your digestive and reproductive system while increasing your risk of a heart attack and stroke. It's a primary reason for depression, anxiety and other mental health issues.You're also going to want to ensure that work-stress doesn't spill over into your regular lifestyle which could adversely affect your family life at home.
So here five simple, but helpful ways you can deal with work-related stress:-
1. Keep a practical task list
Every morning, as soon as you get to work and before you dive right in, try and plan your work day. It's much easier if you keep a diary or use an app to help you manage your assignments, appointments, meetings, and tasks.  Assign time for each of these tasks and prioritise the task in the order of importance, deadline etc.  Add a check box beside each task that you can check off when it's done.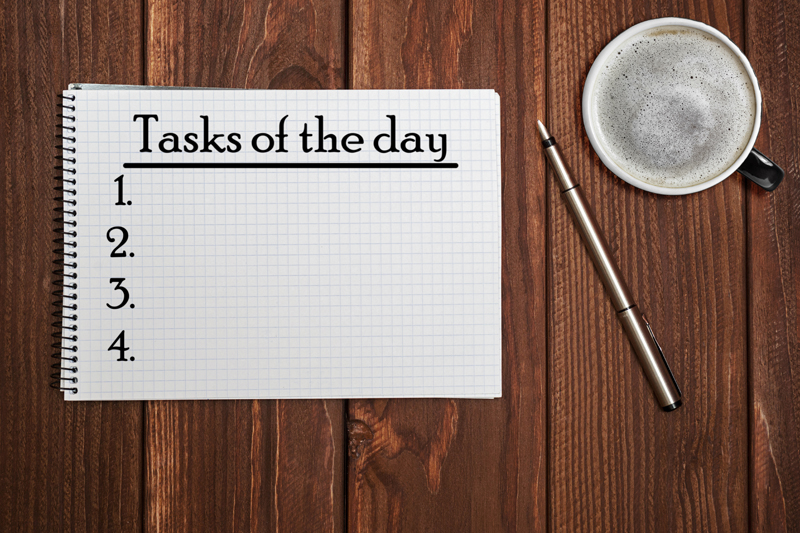 Make sure that your task list is practical. Don't overestimate your capacity to complete a certain number of tasks per day, unless you know that the output also has quality. If you plan to do too much in a short time you'll only end up stressed, frustrated and disappointed, but may not able to deliver quality work.
2. Organise your space
Whether it's your home office space or your office workspace, keeping the area around you as neat and organised as possible can be of great help. You will be able to find the files or documents you search for easily, without having to dig up a pile for them. Avoid clutter at all costs.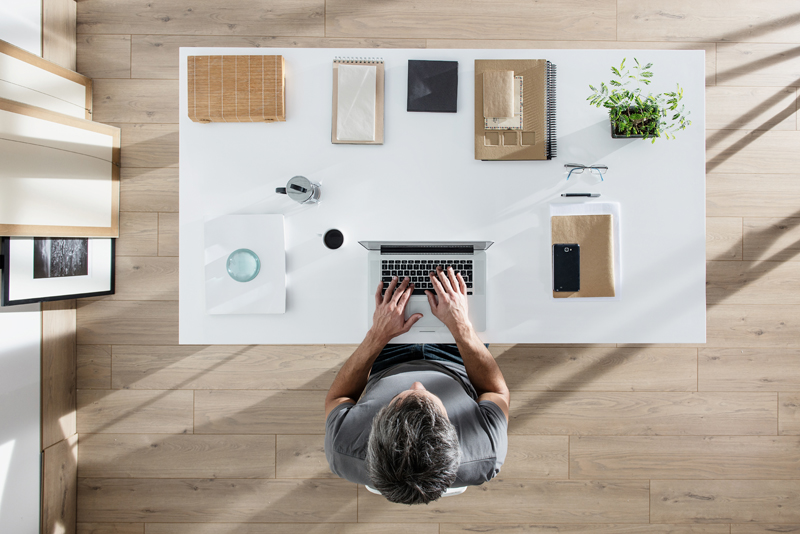 You will save a lot of time and energy, both of which can be productively utilised elsewhere. This will also save you from panicky situations where you are short on time and you have lost a particularly important document.
3. Don't hesitate to ask for help
When you have a lot to do it's perfectly okay to ask for help. Delegating some of the work is a smart way to go about the situation as it will help you focus on the more pressing tasks at hand that you know require your full attention. But colleagues can also be a great source to help alleviate your workload. So instead of feeling overwhelmed or overburdened ask and accept help. Playing the ego/ I'll-do-it-on-my-own card won't work to your benefit.
4. Don't procrastinate
There's a strong possibility that during your regular work-week you may be required to do a few things you don't really want to.  It may not be something you can hand over to anyone else which makes it even more stressful. It tends to get procrastinated and that's never a good idea. By putting these tasks on the shelf it becomes harder to get them done as their deadline draws nearer which only aggravates the stress you'll feel.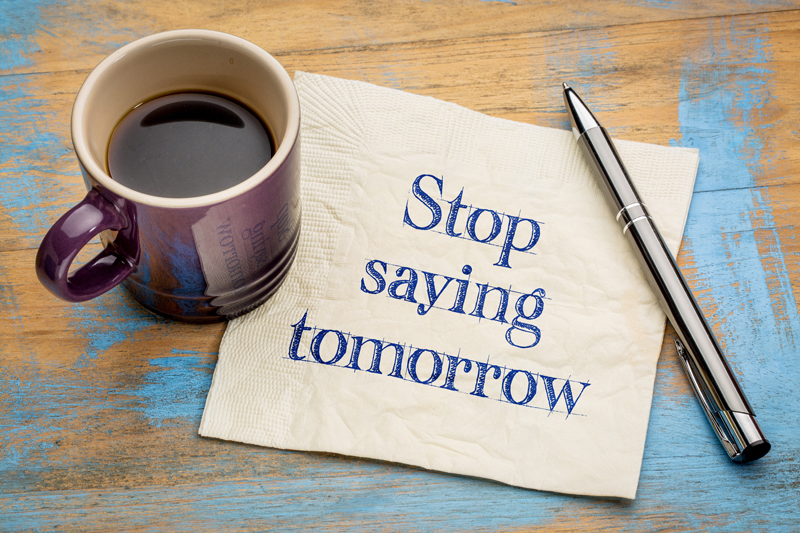 Make some time in your day just for these tasks and work on them during those periods. Even if it can't all be done at one go, working on it each day, before the deadline comes up, will help you focus and feel a lot less stressed out.
5. Don't forget to relax and maybe exercise
Make it a point to take a break every hour or so just to gather your thoughts; five minutes with your mind off work can help free you from pent up stress. Listening to calming music, a walk around the office and a little camaraderie with colleagues is always good. It might also help if you take a break to do a little exercise at work. Here are some great ideas for working out at work (add link to published article). Not only will these help you stay healthy they can provide an interesting break from your work, after all, exercise has been known to relieve stress.