When it comes to minor ailments like a cold, cough, headaches etc. people have now begun to realise the importance of home remedies. India has an abundance of natural ingredients that can be extremely handy when it comes to creating home remedies for the minor health issues. A hot cup of turmeric milk, for example, can make you feel quite good when you're feeling a little under the weather. That comfort feels nostalgic and can also provide you and your family members almost instant relief to a problem. Some of these "cures" have been handed down through family members for generations.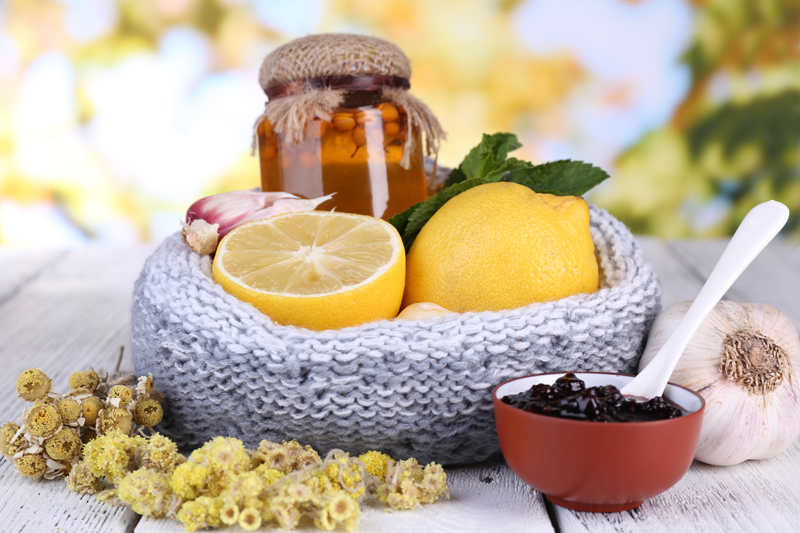 Here are 5 such simple home remedies you can concoct to manage simple ailments without having to indulge too much in medication:-
1. Viral Flu
Very common among kids and adults is the seasonal viral fever. This fever is nothing more than our body's immunity having a little difficulty while trying to adjust to the change in climate. With India's various climate changes through the year, families have to deal with viral fevers quite often. But this can easily be treated at home without pills and tonics. What's more, the natural way will not make you feel heavy or drowsy letting you get well quite comfortably.
The Remedy:
Boil 20 basil leaves in water and add 3-4 garlic cloves to it. Let the water reduce to half its quantity. Drink this water 3-4 times a day and ensure it's warm. Basil has antibacterial and inflammatory properties that help build your immune system and fight the viral flu. Garlic, due to its hot nature helps reduce your body's temperature.
2. Indigestion
This is also a very common problem today that's caused mainly due to poor eating habits. We tend to ignore the signs our stomach gives leading to constipation and indigestion.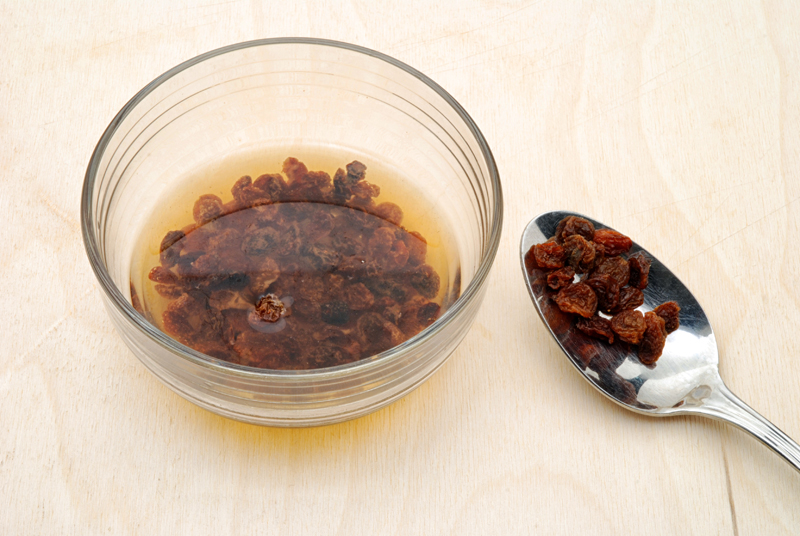 The Remedy:
Soak a handful of raisins in a cup of water and leave overnight. In the morning, drink the water and eat the raisins. In the morning, drink the water and eat the raisins. Raisins are known to add high fibre to our colon thereby flushing out unwanted waste. The fibre helps to add moisture to the bowels promoting good bowel movements. This yummy dry fruit is also rich in vitamins A, C, and E making it perfect for your stomach's health.
3. Joint Pain
Joint pain can be really stressful and painful and limit your everyday routine. No matter what age you might be, joint pain can cause many disruptions. However, these home remedies can be of huge help and you will see the relief in a few days itself.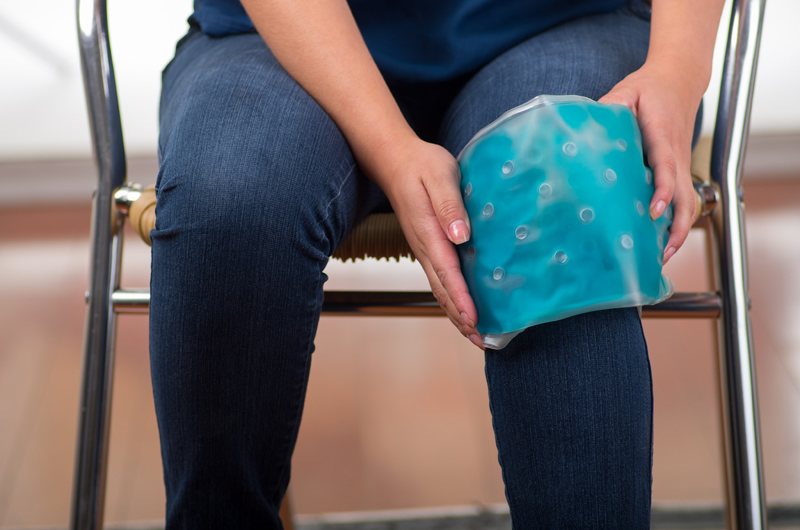 The Remedy:
Alternating between hot and cold therapy can be beneficial for joint pains. To elaborate, hot therapy helps reduce pain and increase in blood flow while relaxing your muscles. Cold therapy reduces inflammation. Wrap both the hot and the cold compresses in a towel (to avoid direct skin contact) and wrap it around the area with the pain. The Hot compress should be used for 2-3 minutes and a cold compress for about one minute. Overall target a total of 20 minutes 2-3 times a day to feel the difference.
 Additionally, make a mixture containing 2 tablespoons of olive oil, 5-10 drops of peppermint essentials oil and 5-10 drops of eucalyptus oil. Massage this oil on the area that's aching till it seeps into the skin and sit back and relax for a bit. The oil blend acts as a lubricant and improves the blood circulation of the affected area, thereby reducing the pain.
4. Cold and Cough
Cold and cough is something very seasonal and can occur quite frequently, so taking antibiotics or heavy pills for this is not always a good idea. Here are 2 really effective home remedies that you can use to not help you feel better and build up your immunity.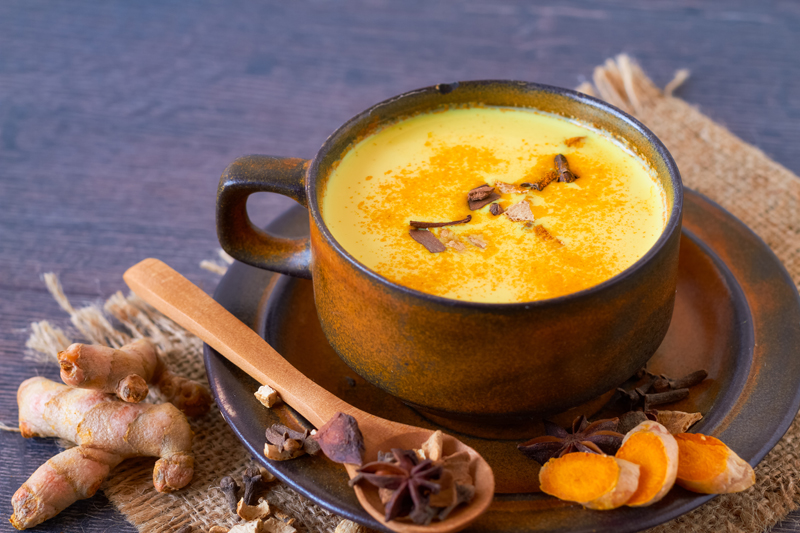 The Remedy:
Boil some water and add lots of ginger, basil and turmeric. When the quantity has reduced to about half, drink the water. This needs to be done twice a day – first thing in the morning and before bed at night. Do this regularly for a week and you will start seeing a difference. All the three herbs used are high on nutrition and are anti-allergic in nature. You could also regularly have a warm cup of milk with turmeric every day to keep your cold and cough in check. These remedies will help improve immunity and reduce your chances of infection. It'll work well for all members of your family, age no bar.
5. Headaches/Migraine
Migraines can be quite severe and painful. They can start with a throbbing pain on one side of your head that could get worse with movement. While severe migraines need to be treated with medication, milder ones and early symptoms can always be taken care of with some home remedies that will help reduce some of the discomforts.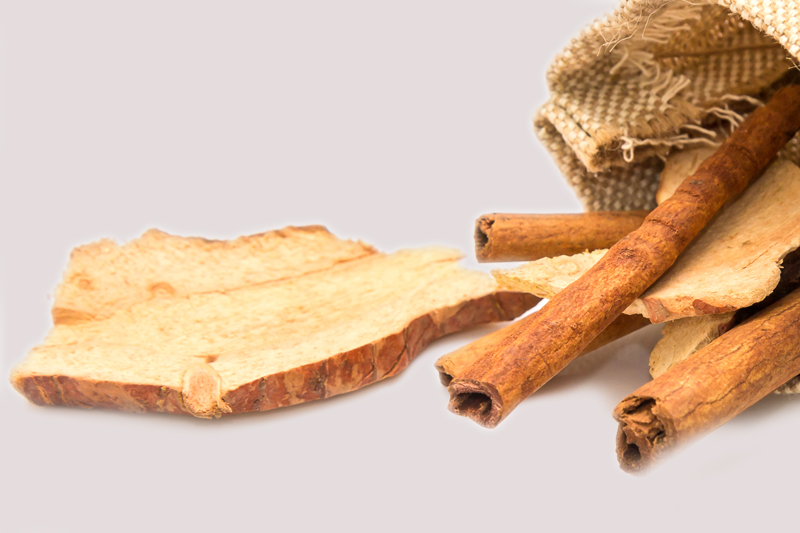 The Remedy:
Not only is ginger great for colds and coughs but it can also help when dealing with severe headaches. Ginger stimulates digestion and helps deal with nausea which is common during migraines.
Another quick relief recipe is cinnamon paste. Make a thick paste with some cinnamon powder and water, apply it on your forehead for 30 minutes and wash it off with warm water. This will give you almost instant relief from the pain that comes with a migraine.
While these home remedies are simple, affordable and easy to use, it's important to remember that should any symptom continue to prevail and the illness becomes severe, consult a professional for the right treatment and medication. That being said, natural antibiotics do tend to be a much stronger option as compared to the synthetic variety that could have side-effects.