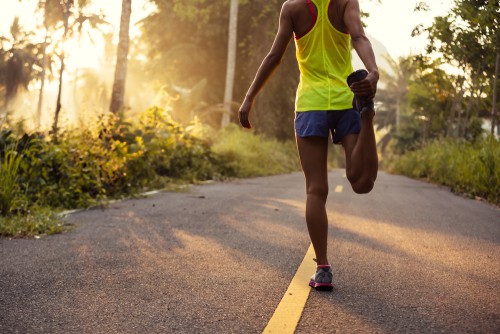 The human body, naturally, is not built to run a marathon like a continuous stretch of 26 miles or 42 km.  Running a marathon is a strenuous physical activity but if done with the right kind of training, it can reduce the stress on you and your body.
Some of the top marathon runners such as Mo Farah, Dennis Kipruto Kimetto, and Kenenisa Bekele follow a strict running and fitness schedule to keep their health and training in check.
Its always a point of discussion as to what is it that they do that keeps them on track and fit to run in the biggest marathon races.
5 Tips That You Should Follow To Be A Success At Marathon Running
1. Get Your Diet in Place
Start with eating more food. But the type of food also matters. Ensure that you eat the right amount of nutrients in the form of proteins, carbohydrates, minerals, vitamins and fibres every day to maintain your energy levels.

2. Practice Running Everyday
Your body needs to ease into the routine of running for large stretches. This way you will avoid accidents and injuries. This is a must and should be followed religiously. But do bear in mind that it also depends on your body's endurance levels. If you think your body can handle the physical stress of repetitive motions, go for it. Else it is always better to consult a physiotherapist first, and then plan a daily running schedule.
3. Take Shorter Strides
Shorter strides are better as they minimize the landing shock for the runner. There is front, mid or rear foot landing but it is not known for sure which foot landing is superior or the perfect one. A good start could be to try running at about 180 steps per minute.
4. Rest between Running Periods
Get adequate rests before starting with the next day's running schedule. Why is this necessary? So that you don't exert yourself too much that you are tired at the end of the day. Excess running without breaks can also cause injuries such as muscle pull, ankle pain etc.
5. Cross Training is the Key
Break the running schedule to include two or three activities such as swimming and biking. Or you could do a treadmill work out for a change. This will give your leg muscles a rest for a day so that you can get back to running in full force.
Marathon is an activity that demands commitment and dedication. Parallel to a set training schedule include sufficient intervals of rest and food intake so that there are no adverse effects on your health and mental well-being.