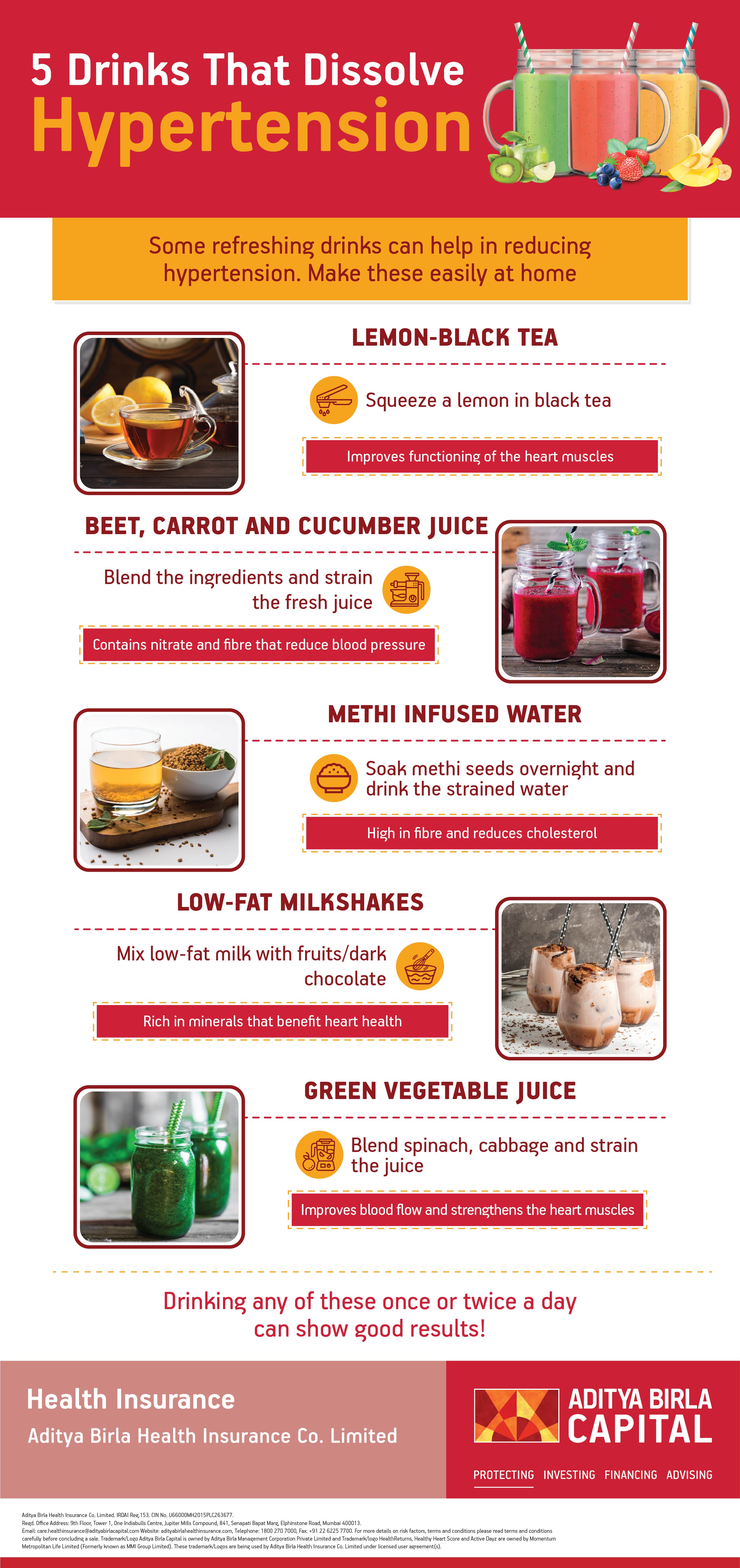 Drinks For Hypertension
Hypertension, commonly known as blood pressure, can be reduced in many natural ways. Regular exercise and a low sodium diet are effective in managing blood pressure. Moreover, having some healthy drinks once or twice a day can also help.
Drink black tea on an empty stomach every morning and squeeze a few drops of lemon juice in it for best results. You can also start your day with methi water. To make this, soak methi seeds in water overnight, strain them and drink the water.
You can also have delicious juices and milkshakes to reduce hypertension. Beetroot is rich in nitrate which helps in relaxing the heart muscles and improves hemoglobin levels. Mixing it with carrots, cucumbers, ginger, and lemon makes it even more effective. Green vegetable juices are full of heart-healthy vitamins and minerals like potassium, magnesium, folate, and iron.
Non- fat or low-fat milk is also known to help with blood pressure as it contains calcium, potassium, and iron which improve heart health. It can be enjoyed as shakes with fruits of your choice or with dark chocolate, which is also known to keep a tab on cholesterol and heart functions.
Head over to our articles on nutrition and fitness to browse topics like bananas for blood pressure and acupressure points for high BP.