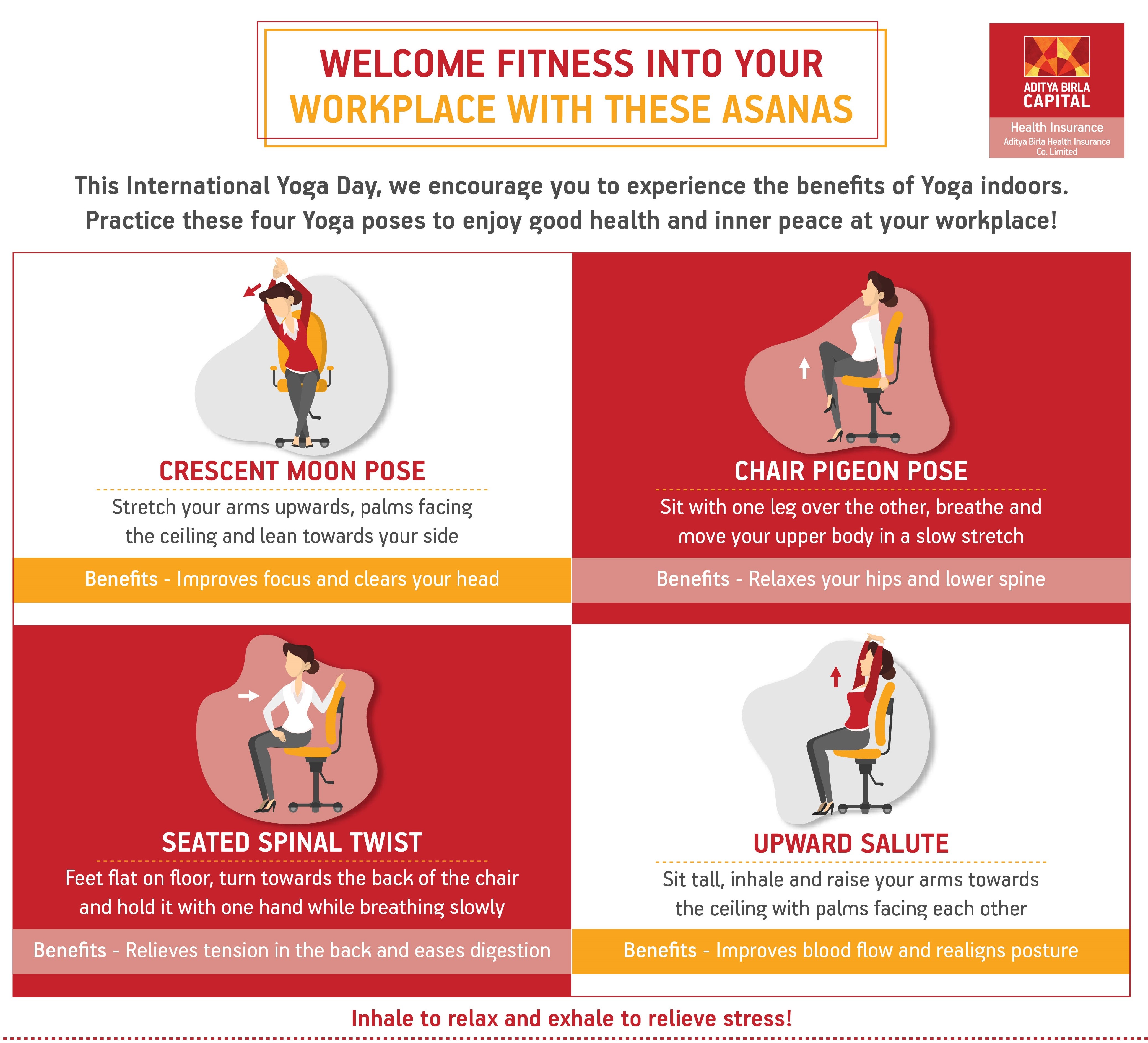 What is Yoga?
Yoga is a combination of mental, spiritual and physical practices that sprung to life on the Indian soil and were soon spread all over the world. Yoga as a practice isn't just followed outdoors, working professionals should also perform yoga asanas in their workplace and get rid off being inactive continuously. Thereby, it reflects benefits both at the personal and professional level.
Why is International Yoga Day Celebrated?
International Day of Yoga is celebrated annually on the 21st June, since it was instituted by the United Nations in 2015. This day is celebrated by the masses of people who perform Yoga Asanas or exercises to promote a healthier lifestyle. In recent years, more and more people have made this a part of their daily living due to the numerous benefits that it offers. Yoga, performed at the workplace holds great benefits for the workplace as it improves postures, reduces stress and anxiety, thereby creating harmony in the office.