Janmashtami is the festival that celebrates the birth of Lord Krishna. No celebration of this festival is complete without the traditional ceremonies which include fasting before the day and delicious food on the day itself. Festive recipes are usually very rich with lots of ghee and sugar, but if you are watching your diet, you can still enjoy the day with these healthy recipes.
3 Nutritious Recipes For Gopalkala
1. Samai Kichadi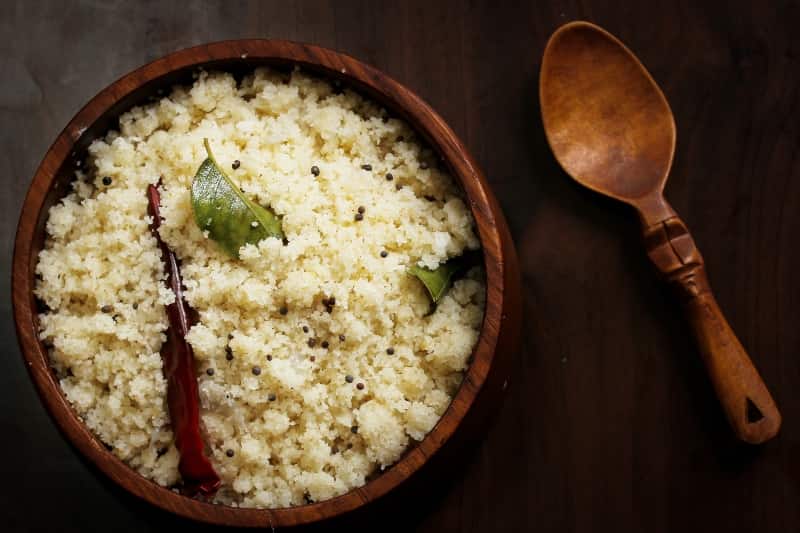 Ingredients:
1 cup samai – washed and drained, 1 potato – peeled and chopped, ¼ cup ground peanuts, ½ cup whole peanuts, ½ cup yogurt, 2 green chillies – chopped, 5-6 curry leaves, 1 teaspoon cumin seeds, juice of half a lemon, 1 tablespoon ghee, salt and pepper to taste.
Method:
In a vessel, heat the ghee till bubbles start to appear. Add the cumin seeds and let them splutter for 30 seconds. Add the green chillies and the curry leaves and saute for a minute. Next, add the whole peanuts and cook for a few minutes before adding the potato. Let the potato cook for five minutes and in the meantime whisk the yogurt with 1 cup of water and keep aside. Add the samai to the vessel, pour in the yogurt mix, add the salt, pepper and ground peanut. Mix well and let it cook on low heat with the lid on for 10 minutes.
Benefits:
This fasting recipe uses very little ghee for the quantity of samai. Samai is a millet which is rich in fibre and antioxidants, and also a good source of iron. The peanuts add healthy fats to the dish.
2. Sabudana Thalipeeth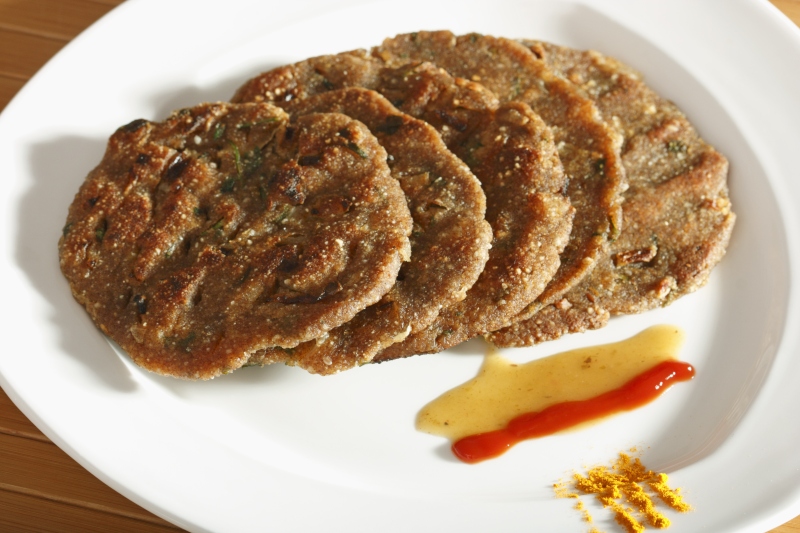 Ingredients:
½ cup sabudana – soaked, 2 potatoes – boiled, 2 tablespoons peanuts – roasted and ground, 2 tablespoons coriander leaves – chopped, ¼ teaspoon cumin seeds, 1 green chilli – chopped, 2 teaspoons ghee, rock salt, and black pepper to taste, juice of one lemon.
Method:
Mash the potatoes in a large mixing bowl. Add the rest of the ingredients and mix well to form a dough. Divide the dough into 4 equal parts and form into balls. Flatten the balls till they form discs of the thickness of one pearl of sabudana. Heat a little ghee in a pan and cook each thalipeeth for 2-3 minutes on each side. Add more ghee as required. Serve with a bowl of yogurt, pickle or chutney.
Benefits:
Sabudana is easy to digest and is high in fibre content. It is also a good source of iron and calcium. The peanuts add healthy fats. This is a healthy and gluten-free alternative to grains, especially wheat.
3. Panchamrut/Panchamrit
Ingredients:
2 cups cow's milk, 1 cup yogurt, 2 teaspoons honey, 2 teaspoons jaggery powder, 1 teaspoon ghee, 10-12 makhana (lotus seeds) – soaked and chopped, 1 tablespoon almonds, 1 tablespoon cashews, 1 tablespoon grated coconut, 1 tablespoon raisins, 10-12 tulsi leaves.
Method:
Mix all the ingredients together in a bowl or jug. Refrigerate for a few hours before serving.
Benefits:
This protein-rich drink is a tradition in many festivals and is used to bathe the deity idols as well. It is valued for many benefits including boosting brain function, immunity, and physical growth. It also promotes hair growth and keeps skin healthy. Jaggery used instead of sugar is a healthier option as it does not cause a sudden spike in blood sugar levels.
Enjoy these fasting and celebration recipes for a healthier Janmashtami this year! Browse more recipes like these on our nutrition blog articles.