Summertime is not complete without a nice, cool drink in your hand as you vacation to tropical locales or you're just relaxing with family and friends in your own backyard. Tasty drinks do not have to be bad for your diet and they do not have to contain loads of sugar to taste delicious.
You can cool yourself down with these icy, healthy concoctions guaranteed to make you feel like you just stepped off the plane at Hawaii, the Maldives, or any tropical location that is on your family's wish- list.
1.Iced Turmeric Lemonade
As Indians, we are extremely familiar with the health benefits of turmeric.  We use it in our curry powders and many of our favourite dishes. You can add this familiar ingredient to iced lemonade for a delicious summer treat. From lowering your blood pressure, reducing inflammation in the body to even whitening your teeth, turmeric is one ingredient you don't want to leave out of any meal.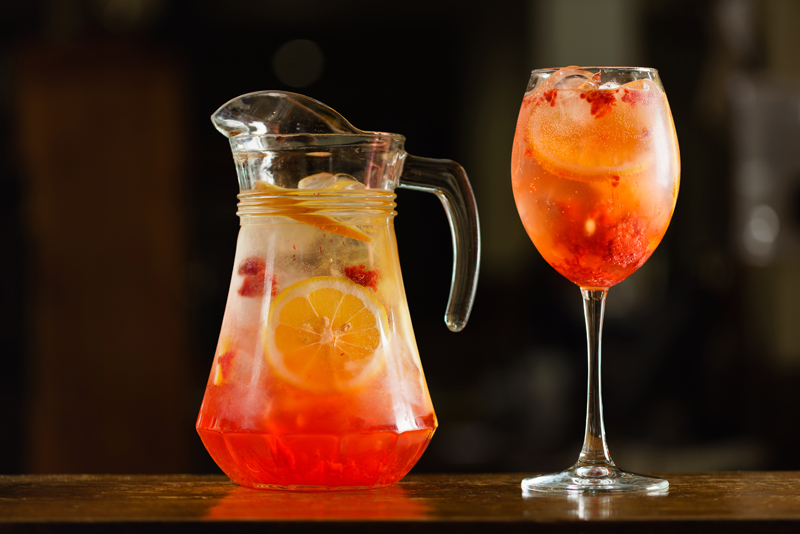 Ingredients
Water
Freshly squeezed lemon juice
Turmeric powder
Stevia (meethi patti) to sweeten
Method
Add all the ingredients into a glass of water and mix them well
Thrown in the ice, a straw, and a little lemon wedge and mint twig to garnish and sit back and be refreshed
You could also add a little ginger into the mix for that extra zing and added health benefits
2.Frozen Blueberry Lemonade
Blueberries are an antioxidant powerhouse. They beat the free radicals that crop up as we age and keep our cells spritely and healthy. Blueberries also contain a high ratio of vitamin C; so with regular consumption, your immune system will be strong and healthy all summer long.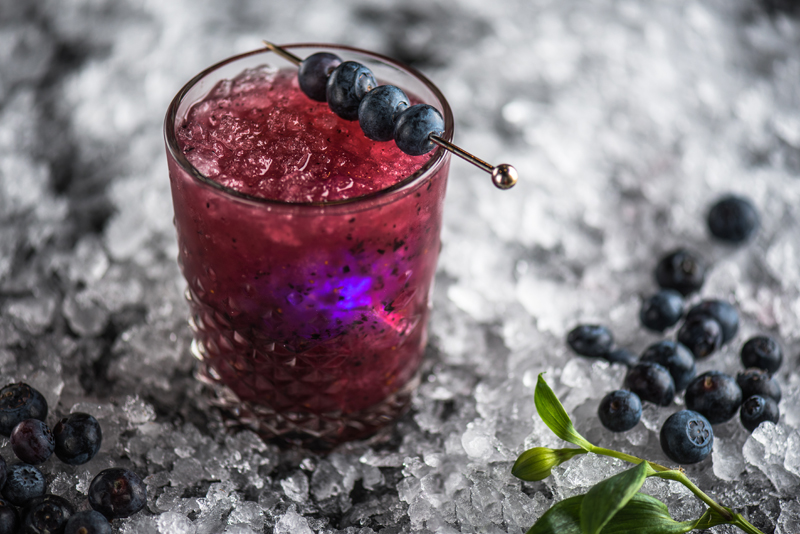 Ingredients
Frozen blueberries
Water
Fresh mint leaves
Honey
A fresh lemon wedge
Method
It's quite simple; just add the Blueberries, lemon, honey and a little water into a blender and blend them till you get a puree
Toss the mix into a glass and add some crushed ice
Use the lemon wedge and mint twig as garnish and your healthy summer cooler is ready to drink
3. Spicy Watermelon Cooler
A refreshing watermelon smoothie is perfect for a little taste of paradise wherever you are. If you have overdone it with summer sports or swimming laps, there is evidence to suggest watermelon may help in alleviating muscle soreness.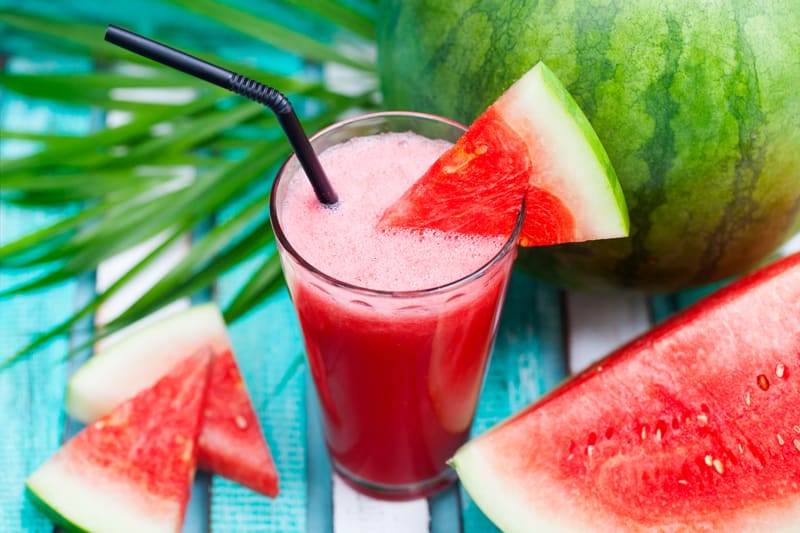 Ingredients
Watermelon
Freshly squeezed lime juice
Honey
Sliced jalapeño peppers
Sprigs of mint
Method
Dice a few pieces of watermelon and removed the seeds
Cut a couple of small pieces of jalapeño peppers to add a tangy taste
Add the watermelon and jalapeños into a blender along with the lemon and honey and mix them till you get a puree
Pour the mix into a tall glass, add some ice and garnish it with the mint and a slice of watermelon that still has the skin, just for that added island paradise effect
4.Strawberry Peach Ginger Cooler
Ginger is a wonderful homoeopathic remedy for stomach ailments of all kinds. If you find yourself with an upset tummy after plenty of fun in the sun or too much indulgence in summer festival sweets, family gatherings or eating out, try this delicious beverage to have your stomach feeling amazing in no time at all.
Ingredients
Peach nectar
Sliced peaches
Sliced strawberries
Grated ginger
Ice cubes
Lemon
Method
Dice the strawberries and add it into the blender with the sliced peaches, grated ginger, lemon juice and peach nectar. Add a little water to make it a smooth mix
Add the mixture into a glass with ice and garnish it with a slice of strawberry on the rim and a mint leaf
5. Cucumber and Lime Spritzer
Cucumbers are nutritional, healthy superstars; they keep your body hydrated with their impressive water content and also provide it with their ample supply of magnesium and potassium. The easy to make Cucumber and Lime Spritzer is an excellent choice if you are watching your caloric intake as it contains less than 50 calories per serving! With all those health benefits and low-calorie content, why not have a second glass?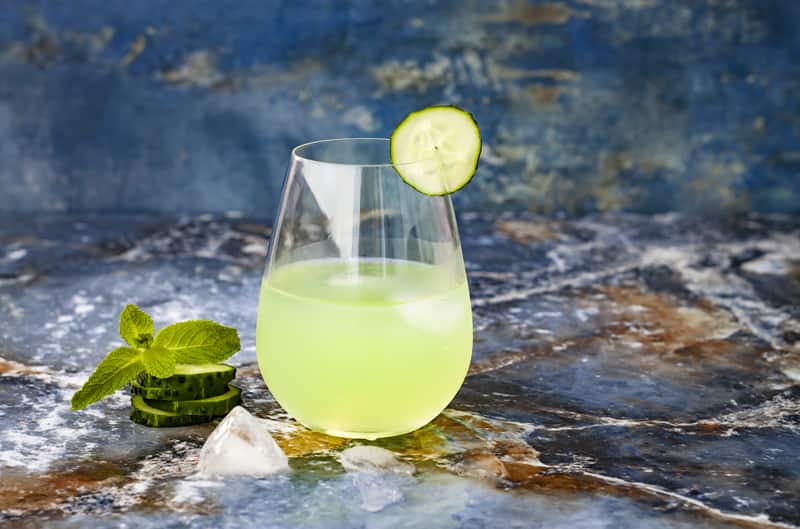 Ingredients
Sliced cucumber
Freshly squeezed lime juice
Lime wedge to garnish
Method
Blend the sliced cucumber and lemon juice together with a little water and mint
Toss it into a glass with a little ice and garnish with a wedge of cucumber and a little mint sprig and voila, your summer cooler is good to go