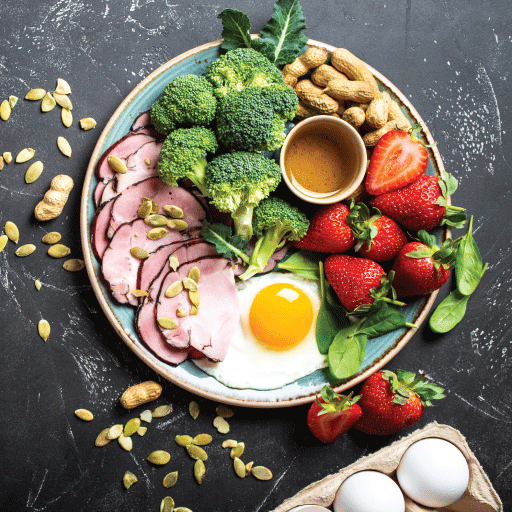 A ketogenic or keto diet is one of the popular diets today. It is based on keeping the fat portion of your diet at 70% at least. Normally, your body converts carbohydrates (carbs) into glucose that provides energy to the body. In a keto diet, the body does not get carbs and starts converting fats to ketones. This diet puts the body into a fat-burning mode, called ketosis.
Here's What You Should Know Before Committing To A Keto Diet
Eat High-Fat Foods:

Add fish to your diet as it is rich in omega-3 (good fats), also add low carb vegetables like spinach, kale and broccoli. Meat and eggs bring a good portion of fats and proteins to the plate too. These foods will keep you feeling full through the day and keep your energy up. You can also eat nuts and seeds, and cheese. Cottage cheese is preferred by people as it is a good source of protein. Consuming unsweetened and unflavoured yoghurt has a similar advantage.

Cut Down On Carbohydrates:

You have to cut out all sugary foods and limit fruit intake to a few berries a day. Also avoid eating sugar through starchy foods like potatoes and root vegetables like carrots and legumes like peas, lentils, chickpeas, etc. Avoid alcohol consumption as sugar in these drinks will reduce the effects of the diet.
It is not recommended to be on the keto diet for more than 5-6 months. Consult with your dietician regularly for the best effects.
Apart From Weight Loss, The Keto Diet May Help People Suffering From:
Heart Diseases:

Losing weight can help reduce cholesterol and keep the heart muscles healthy. It keeps the blood sugar under check as sugar intake is minimal.

Epilepsy:

Ketogenic diet may reduce the frequency and severity of seizures in both adults and children. The diet can be flexible depending on your needs.

Polycystic Ovary Syndrome (PCOS):

When you are on the keto diet, the blood sugar in the body drops which decreases the need for insulin. This reduces the production of testosterone in the ovaries and can help with the symptoms of PCOS.

Type 2 Diabetes And Prediabetes:

Keto diet reduces blood sugar, that helps in reducing the risk of diabetes and benefits people who are already affected.
Before starting the diet, know its requirements, and check if it is beneficial for you. Consult a dietician and understand the flexibility and duration of the diet that best suits your needs. If you are planning to take up a keto diet for medical reasons, make sure to consult your doctor and plan the diet accordingly.