It can be tricky to eat desserts if you have diabetes. But there are some healthy and tasty recipes that do not disrupt your blood sugar levels.
Here Are Some Dessert Recipes For Diabetics That You Can Try Making At Home And Satisfy Your Sweet Tooth.
1. Oats Ladoo:
This is a healthy sweet dish for diabetic patients as both oats and ragi, the main ingredients in this dish, help in maintaining blood sugar levels.
For this recipe, you need 1 cup oats, 1.5 cups ragi flour, dry fruits of your choice, 1 tablespoon pure ghee, cardamom powder, ¼ cup milk, and 20 dates. Make the ladoos in these steps
Roast the oats, and then let it cool before you blend them into oats flour.
Roast the oats flour and ragi flour in 2 separate vessels until they turn brown.
Now remove the seeds from the dates and grind them into a paste.
Mix the two flours on low flame and add the dates paste.
Add milk, ghee and cardamom powder to the mixture and mix the ingredients thoroughly.
Take the mixture off the stove, add dry fruits, and let it cool.
Now using your hands make small round balls from the mixture.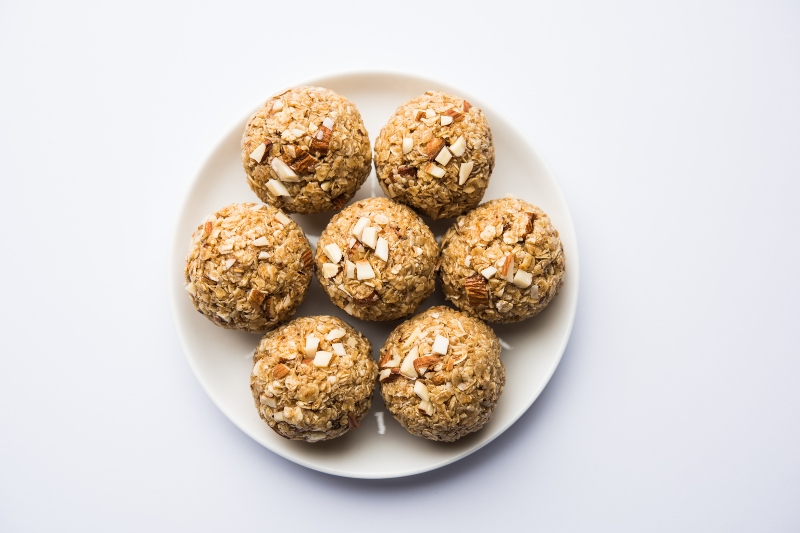 2. Strawberry Popsicles:
This is one of the easiest and healthiest diabetes desserts as it uses only one ingredient, strawberries and a simple popsicle mould. Follow these steps to make it:
Cut 500 grams of strawberries into small pieces and 3-4 strawberries in thin slices to be used later.
Blend the small pieces of strawberries to make a puree.
You can add one tablespoon of lemon juice to make its flavor a little tangy.
Add the strawberry puree in the popsicle mould and place 2-3 strawberry slices in the puree as a decoration.
Freeze till done and enjoy.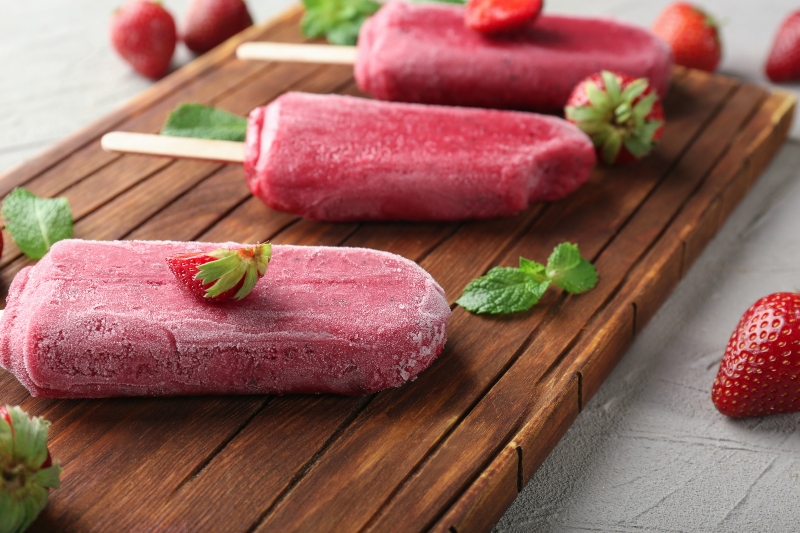 3. Mixed Fruit Shrikhand By Tarla Dalal:
This easy *recipe by master chef Tarla Dalal is very healthy as it uses curd and fruits which are both filled with nutrients and are good for gut health.
To make this dish, you will need 1 cup of low-fat hung curd, 1 tablespoon low-fat milk, ¼ tablespoon cardamom powder, few strands of saffron, a sugar substitute, and half-cup of chopped mixed fruits.  Here's how to make it:
Combine the milk and saffron and keep the mixture aside.
Now add the hung curd, cardamom powder, and sweetener (sugar substitute) to the mixture.
Whisk the mixture properly till it's consistent and you have your shrikhand ready.
Refrigerate the shrikhand.
While serving put the chopped fruits in a bowl and top it with shrikhand.
Add a few dry fruits and saffron strands over the dessert, according to your preference.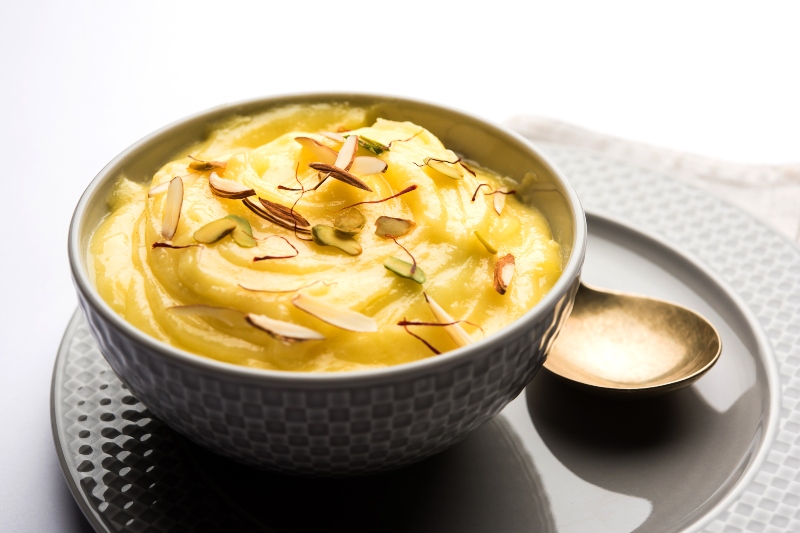 Read more about such healthy recipes on out Diet And Nutrition Blogs and make these recipes at home and enjoy them with your family. Note that these desserts should be eaten occasionally as they still have some extra sugar, and not be made part of a regular diet.