Are you having a hard time managing your time while you work from home? You are not alone. Not having clear boundaries between the office and home can disrupt your schedule and the way you plan your day. One of the things that could suffer while you spend long hours working from home is the time you need to cook healthy meals for yourself and your family. Because of the lockdown, ingredients might also be limited which makes it harder to plan and cook easy and nutritious dishes. The three recipes here are easy to make, use simple ingredients, and are healthy too.
Try These WFH Recipes To Save Time:
1. Neer Dosa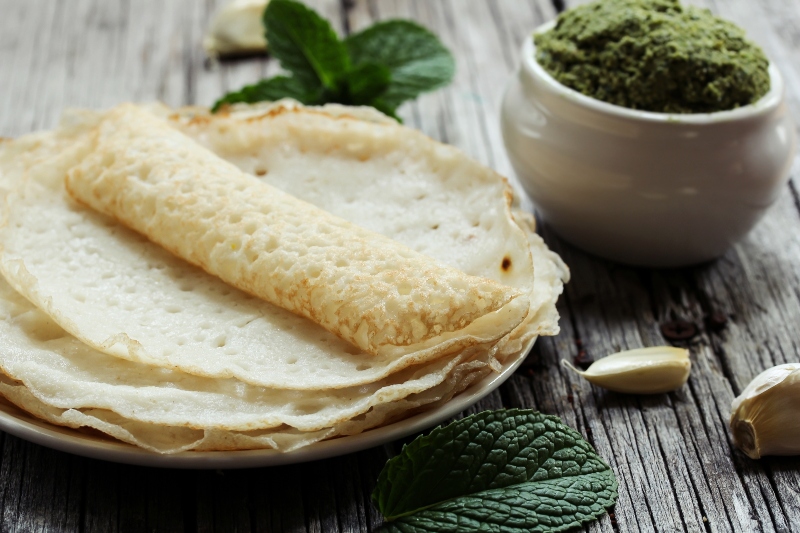 Ingredients:
1 cup rice, soaked overnight
½ cup grated coconut
Water
Salt to taste
Method:
Place the soaked rice and coconut in a blender with a little water and grind to a fine paste. Add salt and a little more water to make it a runny consistency. Heat a non-stick pan and pour one serving spoon of the batter in. Tilt the pan so that the batter spreads evenly. Cook on low heat with the lid on for a minute. Fold the dosa in four while still in the pan and serve. Neer dosa goes well with chutney, dal, or any curry you have in the house.
Benefits:
There is no oil used in the recipe which makes it low fat. It is also quick and easy to prepare with just four ingredients including the salt and water.
2. Brown Rice Kichadi: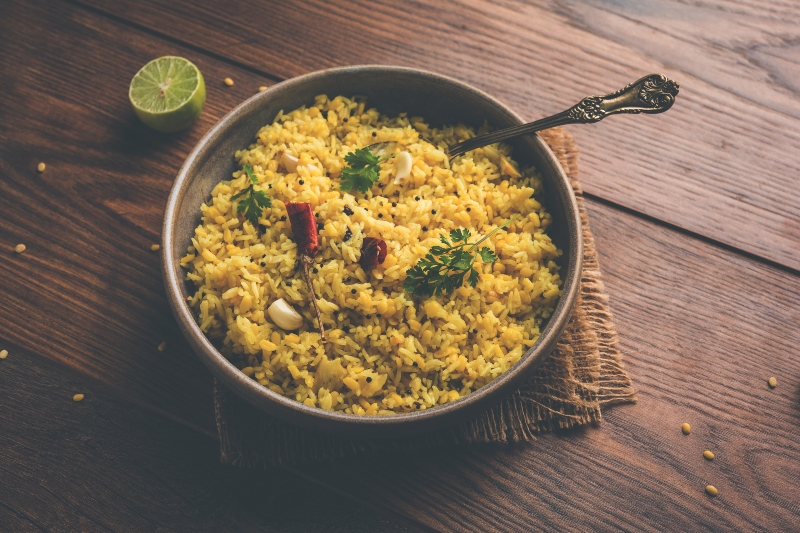 Ingredients:
1 cup brown rice
½ cup yellow moong dal
Water for soaking and cooking
Salt to taste
1 stem curry leaves
1 teaspoon mustard seeds
½ teaspoon turmeric
¼ teaspoon compounded asafoetida (hing)
1 tablespoon ghee
Method:
Soak the rice and dal together over night. Drain and rinse. Place the dal and rice in a pressure cooker with twice the quantity of water and salt to taste. Cook till it whistles. Then cook on low heat for another 7-8 minutes. Take off the heat and open the cooker when it has cooled slightly. In a small vessel heat the ghee and add the mustard seeds. When they splutter add the curry leaves, turmeric and hing. Heat for a few seconds then take off the heat and add the tempering mix to the kichadi and mix well.
Benefits:
Brown rice is rich in fibre and B vitamins, dal is a good source of protein. The recipe also requires very little preparation time and cooks fast. This is a complete meal by itself and very tasty.
3. Egg Sandwich: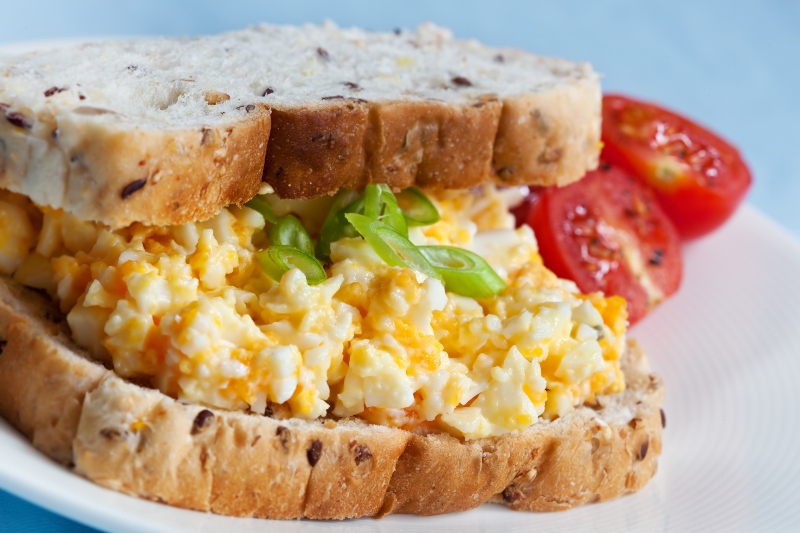 Ingredients:
2-3 eggs
6 slices of brown bread
1 tomato, chopped
1 tablespoon butter
Salt and pepper to taste
Method:
Place the eggs in a pot of water and bring to a boil. Reduce heat and cook for another 5 minutes. Drain the hot water and place in cool water for 10 minutes. Peel the shell off the eggs and smash them into small pieces with the back of a fork. Add the butter, tomato, salt and pepper and mix well. Spread the mixture on three slices of bread and place the other slices on top to make the sandwiches. Grill both sides lightly on a pan, cut into two triangles and enjoy.
Benefits:
The recipe uses easily available ingredients. Eggs are a good source of protein, brown bread adds fibre, tomatoes are rich in B vitamins, vitamins A and C, iron, choline, potassium and other minerals. This recipe doesn't need much cooking time and can be had as a meal or a snack.
Try these recipes the next time you're wondering what you can make the next day. And if you only have half an hour, you can always make the sandwiches or check out or blogs on health and diet for more quick ideas..