It's no secret that the festival season puts your diet in the backseat. Diwali will feel incomplete without sweets and snacks like ladoos and chaklis, to balance this sweet intake, you can try out certain Detox tips. If you are looking for healthy alternatives to enjoy on Diwali this year, then this list can definitely help you.
1. Dry Fruit Ladoos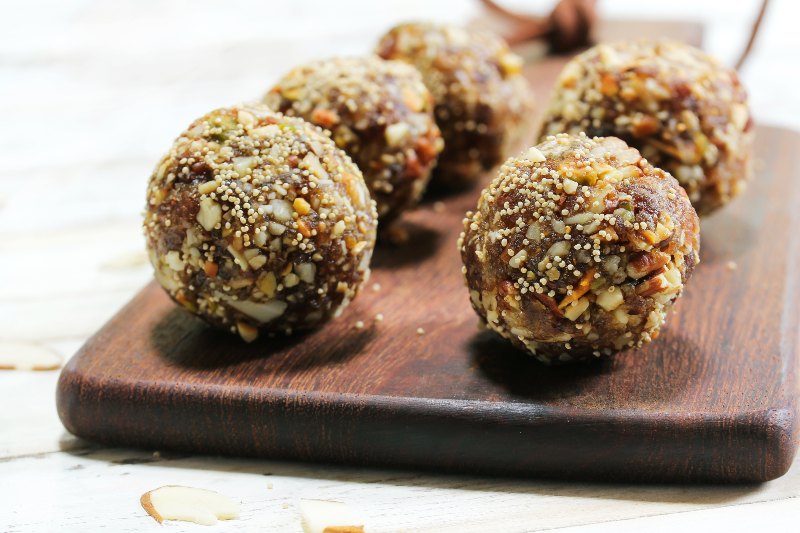 Dry Fruit ladoos are tasty and will give you less guilt after you eat them. Here's how you can make this healthy sweet at home. 
Grind 1 cup chopped dried dates into a fine powder. 

Chop up ¼ cups of raisins, figs, almonds, cashew nuts each. 

Add 1 tablespoon ghee to the chopped dates and sauté it for a few minutes. 

Add the date powder to the heated ghee and mix well. 

Finally, add some cardamom powder and let the mixture cook for a while. 

Allow the mixture cool for a few minutes before you mould it into small round ladoos.
2. Quinoa Phirni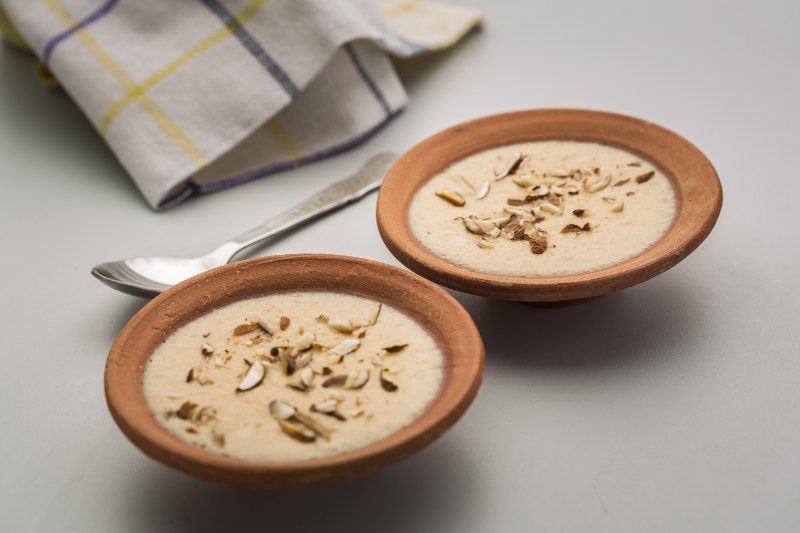 Before you raise your eyebrows at us you might want to try making this classic sweet dish without both rice and sugar.
Roast 1 cup of quinoa until it is golden brown. 

Add one cup of hot water and let it boil till the water is reduced to half. 

Add 2 cups milk and one teaspoon of kesar. 

Let this mixture boil before you lower the flame. 

Add 3/4 cup of any sugar substitute.

Finally, add the cardamom powder and let it cook for a few minutes. 

Top your Phirni with almonds, cashews and raisins.
3. Baked Chakli
Chaklis are a welcome savoury break from all the sweets you eat during Diwali. However, this fried dish can also be made into a healthy snack with a simple change. 
Mix 1kg of rice flour, 1/2 cup low-fat yogurt, 2 teaspoons sesame seeds and 1 teaspoon chilli powder. 

Add one teaspoon oil with salt to taste and knead it into a semi-soft dough.

Instead of frying it in oil, just apply a light grease on the chaklis. 

Place them in a baking tray and place them in a preheated oven. 

Bake the chaklis at 180 degrees for 20-25 minutes or until they get a golden brown colour. 
Apart from baked chaklis, you can also make the fried poha chivda healthy by roasting the mixture instead. If you are planning on going out for dinner on Diwali here's a guide of healthy dining out options you could choose.