You'd definitely want your retirement years to be the most rewarding. Once you are done with personal and professional responsibilities, the post-retirement years are the time when you'd just want to relax and enjoy things you love doing. But while your income stops after retirement, the expenses don't.
Given the rate at which everything is getting expensive, the golden years of retirement can only be enjoyed to the fullest if you have your finances sorted. While you might have your kids and family to take care of you after your retirement, being financially stable even after retirement brings in a lot of confidence and comfort.
However, for a financially independent retirement, you need to start planning for the same right from when you are young. There can be several major expenses after retirement that could be easier to handle if you have planned for them in advance. If
retirement planning
is on your mind, here are six major post-retirement expenses that you could start planning right now-
1. Healthcare
Healthcare expenses increase as you get older. With the increasing cases of people suffering from critical illnesses and the rising cost of quality medical care in the country, healthcare is something that you should start preparing for right from when you are young.
Take a good look at your health as well as that of your spouse to estimate an amount that you should have for the retirement. If you or your spouse is already suffering from a medical condition, consider that when assessing the healthcare expenses after retirement.
2. Home-Related Expenses
Just as it was before retirement, the expenses related to home consume a considerable portion of your monthly budget even after retirement. From utilities, furnishings, maintenance, to renovation, there can be several big-ticket expenses related to your home that you need to consider for your
post-retirement planning
.
However, unlike healthcare expenses which cannot be controlled, you can control home-related expenses to a great extent. To save more, many retirees also consider moving to a smaller home or move to a city where the cost of living is low.
3. Insurance Premium
You will also be required to continue paying the premiums of your health insurance, life insurance, home insurance, car insurance, etc. after retirement. While this will mostly be an annual expense, you still need to plan for it in advance if you want to make sure that your health, life, and assets remain protected.
If you have also purchased health and life insurance for your spouse, consider that too as you will have to pay premiums for that as well.
4. Taking Care of Kids
Another one of the significant
retirement expenses
is caring for your kids. While you are no longer required to feed them or buy clothes for them, there are still many expenses related to your kids that you might have to take care of even after retirement.
Some typical kids-related expenses post-retirement can be their marriage, higher education, help with down-payment of their first home, and starting a college fund for grandchildren. Most of these are big expenses and should be planned for right from when you are young.
5. Loan EMIs
Many of the loans, such as home loans, are generally taken for 20-25 years. So, it is possible that you might have to continue paying the EMIs even after retirement. Moreover, it is also possible that you might be required to take a car loan or a personal loan in the later years of your life and continue repaying them after retirement.
As you cannot skip making monthly EMI payments, you need to give special attention to loan EMIs in your
retirement planning
so that you can have adequate funds to afford the EMIs even after you have stopped working.
6. Taxes
After retirement, you will not be subject to any payroll taxes. However, there are still many different types of taxes that you might have to continue paying after retirement. For instance, there are taxes applicable to the income that you receive from your investments.
Apart from this, there are other types of taxes, like property tax and municipal tax that you will be required to pay post-retirement as well.
Planning for Post-Retirement Expenses
Now that you know some of the biggest expenses that you'd be required to take care of after retirement, how are you planning to do your
retirement expenses planning
? To help you begin, here are a few things that can help-
1. Purchase Health and Life Insurance
As you can see, one of the biggest expenses after your retirement will be healthcare costs. One of the best ways to protect yourself from high healthcare costs is purchasing a health insurance policy. You can consider a family floater plan so that the health of your entire family remains protected. Consider purchasing health insurance at an early age as the premiums are generally cheaper and eligibility easier.
Similarly, a life insurance policy will ensure that in case of your demise, your family receives the much-needed financial support. There are now different types of health insurance and life insurance products available. Understand the benefits of different kinds of products to select ones that best suit your requirements.
2. Consider Investing in Mutual Funds
From an investment point of view, retirement is seen as a long-term goal. Equity investments are generally considered the best for goals with a horizon of more than ten years. While you can consider direct stock investments, selecting stocks that can deliver high returns and adjusting portfolio regularly would require you to have a considerable amount of knowledge and experience.
A better alternative for post-
retirement expenses
is mutual funds. There are different types of mutual funds such as equity, debt, tax-saving, hybrid, liquid, index, and funds of funds that you can consider for your investment. Every mutual fund scheme has a professional management team for managing the fund on investors' behalf.
3. Use SIP and SWP Facility of Mutual Funds
One of the biggest advantages of mutual funds is that you can start investing in a scheme of your choice with as little as Rs. 500 per month with the SIP (Systematic Investment Plan) facility. This makes it easier for people to start investing for their retirement from an early age.
With this facility, a fixed amount selected by you will be withdrawn from your bank account on a fixed date and would be invested in the scheme of your choice. Similarly, for recurring
post-retirement expenses
such as insurance premium, taxes, loan EMIs, etc. you can also use the SWP (Systematic Withdrawal Plan) facility. This allows you to withdraw a pre-set amount from your mutual fund investments, which could be set monthly, quarterly or yearly.
4. Borrow Responsibly
Irrespective of what your age is, it is essential always to borrow responsibly. While there is no option other than taking a home loan if you are planning to purchase a house but try to avoid loans like personal loans if possible.
Only borrow if you need the money and don't have any other option. Repay the loan on time so that it does not have any financial repercussion after retirement. This will also help you in having a good credit score, which will make you more eligible for loans in the future.
5. Keep an Emergency Fund
If you want to add more stability to your
post-retirement planning
, it is vital to have an emergency fund as well from an early age. A common rule of thumb is that your emergency fund should have enough money to manage your expenses for at least 3-6 months.
It is better to start building this habit of keeping an emergency fund right from when you start earning. Even if you currently do not have a lot of money to add to this fund, start with whatever you have rather than delaying it. Only use the money from this fund when there is an actual emergency, and there are no options left.
Preparing Yourself for the Second Innings of Life
To ensure that the second innings of your life is exactly as you have always imagined, it is essential to start planning for it right from when you are in your 20s and 30s or at least as early as possible. Based on the expenses listed in this post, you can get an estimate of how much money you will need after your retirement. For better estimation, you can also use an online
retirement expenses calculator
.
Based on the funds you will need; you can start creating your post-retirement plan and start saving and investing for the same. Focus on your investment profile, including your financial objective, time horizon, and risk appetite to select an investment option that perfectly suits you. Mutual fund investments are generally preferred for objectives like retirement planning.
Try to know more about mutual funds and the different types of schemes to start investing for your retirement. Even the importance of health and life insurance cannot be stressed enough. Look for a single financial institution that offers insurance products, investment options, and different types of loans as this will make it easier for you to plan your
post-retirement expenses
and eliminate the need for you to deal with multiple institutions.
Click here to visit our
Retirement Planning Calculator
DISCLAIMER
The information contained herein is generic in nature and is meant for educational purposes only. Nothing here is to be construed as an investment or financial or taxation advice nor to be considered as an invitation or solicitation or advertisement for any financial product. Readers are advised to exercise discretion and should seek independent professional advice prior to making any investment decision in relation to any financial product. Aditya Birla Capital Group is not liable for any decision arising out of the use of this information.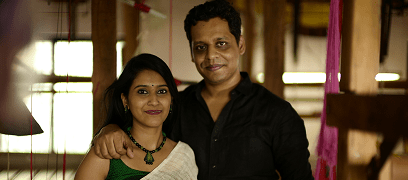 abc-of-retirement-planning
abc-of-retirement-planning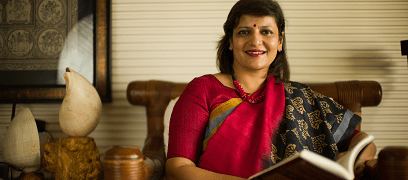 abc-of-retirement-planning
abc-of-retirement-planning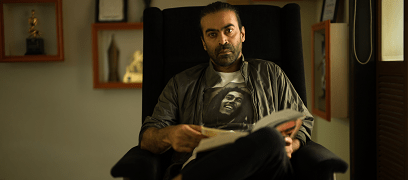 abc-of-retirement-planning
abc-of-retirement-planning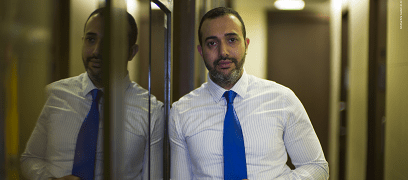 abc-of-personal-money
abc-of-personal-money
Posted on 05 February 2020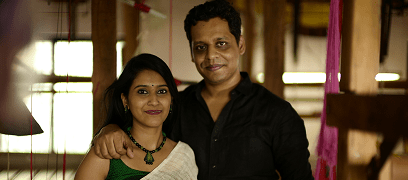 abc-of-personal-money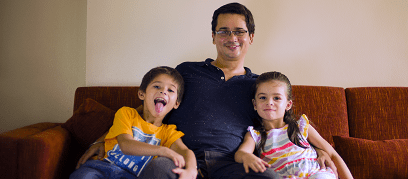 abc-of-personal-money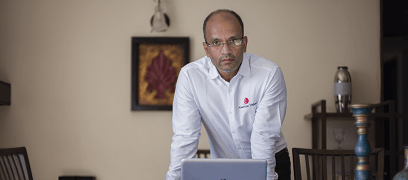 abc-of-personal-money