An insurance policy is a basic requirement for everyone to ensure financial security. There are insurance schemes that apart from securing lives helps in wealth accumulation, once such scheme is the ULIP. Read on to know more about the plan:
A standalone insurance policy is something that provides financial coverage to your near and dear ones if you unexpectedly pass away. You pay regular premiums to the insurer, who then pays your nominee the coverage amount in the event of death. When you club this sort of insurance policy with an investment plan, what you get is a nifty scheme called as the Unit Linked Insurance Plan or ULIP.
What exactly is a Unit Linked Insurance Plan?
A Unit Linked Insurance Plan is a combined plan that offers life risk cover to you and brings some investment options along with it. Unlike in a regular insurance policy, where your entire premium goes into your policy, in a ULIP, the insurer divides your premium into two parts. The first part goes into your insurance policy, while the second part is invested into equity funds, debt funds or bonds. Its you, the policy-holder and the investor, in this case, who gets to decide where you want to invest your money and you can choose from a variety of different plans.
How does a Unit Linked Insurance Plan work?
To understand how a Unit Linked Insurance Plan works, we first need to understand what the 'unit' in the name means. When you opt for a ULIP, the insurer takes your investment money and pools that with all the other customers that have also invested in a ULIP. This mass of money is then invested to various portfolios according to the investor's wishes.
The total amount is then divided into 'units', where each unit has a certain value. Every investor is then allocated units according to the amount of money that they invested. And thus, the plan is called a 'Unit' Linked Insurance Plan.
The value of each unit is termed as the 'Net Asset Value', or NAV.
Advantages of Unit Linked Insurance Plans
It's an All-in-one scheme
The best quality of a unit linked insurance plan is that from a single premium, you get to enjoy the double benefit of having a risk coverage via the insurance policy, as well as the opportunity to invest your money to gain profits and eventually accumulate a sizeable saving.
It's flexible
You, as the customer, have complete control of where you want to invest your money. You can choose where you want to allocate your funds, and you can also switch between different funds as you see fit. You also have the option of partially withdrawing your funds which is subject to certain guidelines, depending on the insurance company.
Who should opt for a ULIP?
Since a Unit Linked Insurance Plan is very convenient and very flexible, it can benefit people from varied investor classes.
Long term investors:
ULIPs are excellent for investors who are willing to go for the long haul and invest money for longer periods of time.

Safe investors as well as risk takers:
Since a ULIP allows the investor to control their portfolio, it is ideal for people who want to invest more in equity as well as those who want to be safer and invest less in equity and more in other, risk-free options.

Investors who want to keep an eye on their funds:
A ULIP is one of the best options for those investors that want to keep a mindful eye and a controlling hand on their portfolios since it is so transparent and flexible.
A ULIP is quite simply, a healthy and convenient option if you're looking to invest money. What it does beautifully is streamline your funds so that you can check all your boxes as far as the financial stability of you and your loved ones is considered.
Learn more about our
online life insurance plans.
DISCLAIMER
The information contained herein is generic in nature and is meant for educational purposes only. Nothing here is to be construed as an investment or financial or taxation advice nor to be considered as an invitation or solicitation or advertisement for any financial product. Readers are advised to exercise discretion and should seek independent professional advice prior to making any investment decision in relation to any financial product. Aditya Birla Capital Group is not liable for any decision arising out of the use of this information.
life-insurance
life-insurance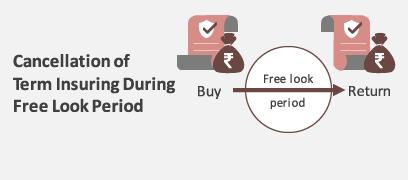 life-insurance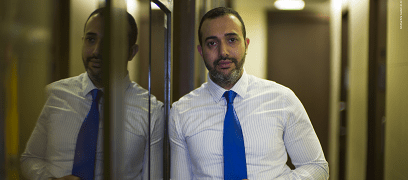 abc-of-personal-money
abc-of-personal-money
Posted on 05 February 2020
life-insurance
life-insurance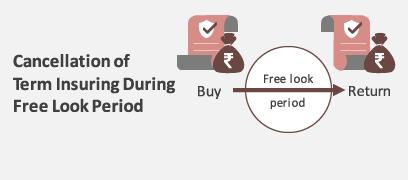 life-insurance