"Health is Wealth" is an age-old adage which we might have come across umpteen times in our life. While the proverb is one of the biggest realities, in our bid to excel in life, many of us have started neglecting it without realising how severe the outcome could be. Our fast-paced lifestyle with hectic schedules, late working hours, unhealthy eating habits, and rising pollution can put a lot of stress on our health.
Talking about the healthcare costs, you might already know how expensive quality treatment in India can be. Simplest of medical procedures and medications now cost thousands and lakhs of rupees, and this can easily put a significant (if not massive) dent on your savings. While the stress of your professional life on your health cannot be fully eliminated, you can at least keep yourself financially protected against the high medical costs by purchasing a health insurance policy.
What is Health Insurance?
It is a type of insurance which covers the surgical and medical expenses of the policyholder. The policy comes with a coverage or the amount up to which the insurance provider will pay your medical expenses in a year. In return, you are required to pay policy premiums quarterly, bi-annually, or annually. The coverage and the premium amount are fixed at the time you purchase the policy.
While people have now started understanding the importance of health insurance, awareness is still very low as compared to many other developed nations. If you are looking for reasons to invest in a top medical insurance policy, here is a list of some of the most important ones-
1. Expensive Healthcare Costs
As mentioned above already, the biggest reason to purchase a health insurance policy is the financial safety it offers. The healthcare costs in India are rising consistently. If you or someone in your family were to suffer from a medical condition, the visiting fee of the doctors, medications, hospitalisation charges, diagnostic tests, and more could prove very costly.
Managing these costs from your pockets can severely impact your financial health. The role of health insurance can be very significant here as you can rest assured that your insurance provider handles all of such expenses. For instance, if the policy coverage is Rs. 10 lakhs, the insurance provider will cover all your medical costs (minus the exclusions as per policy terms) up to this amount as long as the expenses are in line with the terms and conditions of the policy.
2. Protecting Your Family's Health
There are now many different types of health insurance policies. While individual plans are very popular, they only cover the health of a single individual. But what if you'd like to secure the health of your entire family? This can be done with the help of family floater plans. These policies allow you to add your spouse and dependent children in a single policy.
Moreover, there are also family floater plans that allow you to add your parents, siblings, and even your in-laws. All the family members share a common coverage amount in these plans. If you are the sole breadwinner, any kind of medical problem in the family could require you to incur the high medical costs. A family floater plan can protect you from such expenses.
3. Get Quality Medical Care
The next reason why health insurance is necessary is their ability to provide you with quality medical care. The decision of selecting the medical clinic, hospital, or doctor for the treatment abundantly relies on our budget. With the cost of quality healthcare in the country flying through the roof, we are often forced to select substandard healthcare services to try and save as much money as possible.
In many cases, not receiving quality treatment on time can have severe consequences. A health insurance policy is a great way to make sure that you or any of your loved one receives top-class medical attention. If you are looking for reasons to buy health insurance, the access it provides to quality healthcare is one that cannot be overlooked.
4. Coverage for Existing Medical Disorders
Even if you are in your 30s or 40s and already suffering from medical conditions such as hypertension, diabetes, cholesterol, etc., there are medical policies that also cover such existing conditions. The regular medications, diagnostic tests, and surgical procedures, if required for any such existing medical problems, can be a costly affair. The importance of health insurance extends further as all of these expenses will be handled by your insurance provider.
However, note that not every health insurance policy covers existing medical disorders. Most of the plans have a waiting period of 2-3 years or more and only after this duration is over that your existing health problems will be covered. If you are going with a standard health insurance policy, prefer selecting one with the shortest waiting period.
5. Protection Against Critical Illnesses
Apart from existing health problems, health insurance policies can also protect you against critical or life-threatening illnesses such as stroke, kidney failure, heart conditions, etc. As the cost of treating such health conditions is generally very high, a standard health policy can prove inadequate. As a result, insurance providers now also offer critical illness policies as standalone plans or as add-ons.
With these plans, you receive a lump sum amount if you are diagnosed with any of the conditions covered in the policy. The amount that you will receive with this type of policy can be used for your treatment, daily expenses, and other types of financial obligations. Similar policies or add-ons are also available for cancer and accidents. However, not every health insurance provider offers such fixed benefit policies.
6. Live a Healthier Life
If the reasons to buy health insurance mentioned until now are not adequate, here is another benefit that deserves your attention. With the increasing cases of people in their 30s and even 20s suffering from serious medical conditions, people are now looking for ways to live a healthier life. Workouts in the gym, yoga, preventive health check-ups, etc. are some of the most common ways in which people are now prioritising their health.
To cater to the needs of young working professionals, some of the health insurance policies now come with built-in fitness and health-related features. For instance, there are now policies that provide policyholders with a health coach to help them meet their fitness goals. In other words, the role of health insurance can be significant in helping you live a healthier life and protect you from a host of medical disorders.
7. Lifetime Policy Renewal
Purchasing a health insurance policy in your senior years can be a challenging process. Insurance providers understand that people above the age of 50-60 years are highly prone to suffer from many different types of severe health conditions. As a result, most health insurance plans have age limits in place, and only people below the maximum age limit can purchase the policy.
As a result, it is essential to understand
why you need health insurance
and purchase one in the early years of life. Most of the policies come with lifetime renewability feature, which will allow you to remain protected under the policy even in your senior years. Not to forget the fact that the health insurance premium is also considerably lower for individuals who are young and healthy.
8. Tax Benefits
Last, but not the least, is the tax benefits. Even the government understands the role of health insurance and offers a tax deduction to encourage people to invest in one. As per Section 80D of the IT Act, the premiums paid towards a health insurance policy are eligible for a tax deduction of up to Rs. 25,000 in a financial year. This benefit is available for the insurance premium you pay for yourself, your spouse, or even your dependent children.
Moreover, there is also an additional deduction of up to Rs. 50,000 for the health insurance premium you pay for your parents who are above 60 years old. This means that if you have purchased a health insurance policy for yourself as well as your parents, you can claim a tax deduction of up to Rs. 75,000 in a financial year. So, if you are looking for ways to save taxes, a health insurance policy can be a highly beneficial option. Health Insurance for Smarter Financial Planning
With the health insurance benefits explained above, it shouldn't be difficult for you to understand how important it is to purchase a health insurance policy in this modern age. It is one of the best ways to keep your finances protected and make sure that healthcare costs do not impact your financial health.
Apart from your finances, it is also one of the best ways to protect your health, live a healthier life, and also gain tax benefits. There are now family floater plans to cover your entire family and offer enhanced financial and health protection. Try to know more about how health insurance policies work to start browsing through the options offered by top insurance providers.
Compare the policies online and carefully check the inclusions and exclusions to pick a health plan that best suits your requirements. As the quality of the health plan will abundantly rely on the insurance provider, ensure that you go with a reputed company even if it means spending a little more on the premiums.
Learn more about different
Health Insurance Plans
here.
DISCLAIMER
The information contained herein is generic in nature and is meant for educational purposes only. Nothing here is to be construed as an investment or financial or taxation advice nor to be considered as an invitation or solicitation or advertisement for any financial product. Readers are advised to exercise discretion and should seek independent professional advice prior to making any investment decision in relation to any financial product. Aditya Birla Capital Group is not liable for any decision arising out of the use of this information.
health-insurance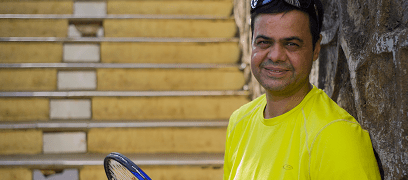 health-insurance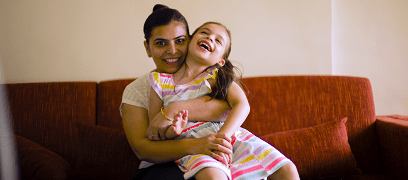 health-insurance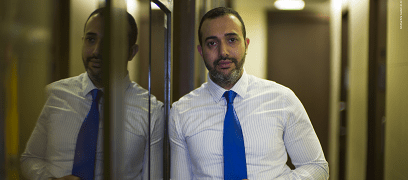 abc-of-personal-money
abc-of-personal-money
Posted on 05 February 2020
health-insurance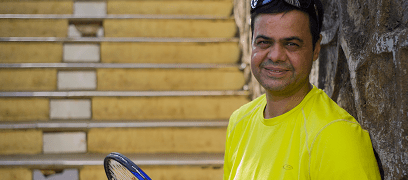 health-insurance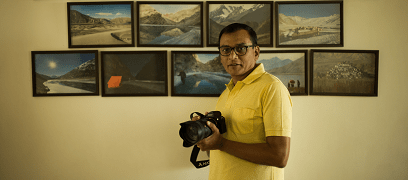 motor-insurance