Beezan's desire for growth and for expanding his horizons is very apparent when he talks about his early years. "I believe I inherited my business acumen from my father, a businessman with his own cloth manufacturing facto. But it was the corporate world that attracted me. So, I did an MBA and I feel my time there really helped to mould me into who I am today.
My first placement was in a sales job. Since I was still unclear about my career aspirations at the time, I stepped into it somewhat blindly. Fortunately, sales turned out to be just what I wanted, and I stuck to it. I really enjoyed the work as it wasn't the regular 9-5 routine. I loved my job also because I got to interact frequently with brilliant people like my CEOs and CFOs of various companies.
Beezan currently works at Flock, a corporate communications platform, a unit of Directi. It's only 3 years old and already ranks second globally in the corporate communications arena. "I jumped at the opportunity when I first heard about this new start-up. It was the era of start-ups. It is exactly what I was looking for-to understand how a start-up functions, its life cycle, how it would be launched in India and in the global market."
Beezan worked with the company right from inception, promoting the brand across India, bringing in clients, and building a robust sales team. Talking about the role of money in switching to the start-up, Beezan admits frankly, "Money does play an important role, especially in sales which is all about incentives. After a few years in an industry, job-satisfaction and self-actualization also come into play. Also, for me, apart from the money, what matters is the thrill and excitement, the energy of a start-up.
Mention the 'next stage', namely marriage and kids, and he says, "Of course 'settling down' is on the cards; these things need to happen organically; they can't be rushed. It's all about the right person, the right time, and a permutation and combination of several other factors. I have been investing consistently from Day One of my first job," Beezan reveals. "So I have that corpus ready for the next phase of my life."
Belying his enthusiasm for the world of start-ups and things 'new', he is very much a conservative when it comes to his investments. "I've always followed my father's lead in how he invests and what he invests in. He is a CA, and he strongly favours long-term investments.
His philosophy has influenced me too and has made me a better investor, I think. I have also started investing in shares and property recently, on the advice of our investment planner." He's very pragmatic and clearly not averse to loans, given that he's taken loans for his education, to buy a car, and a flat." I actually bought this property purely to create an asset. I took a loan for it and found the process quite harrowing, frankly.
There are so many things to consider—whether the rate of interest is fixed or variable, the credit period for the EMIs, and so on… Finally, I took a loan from our own bank, at a low interest rate which was possible only because of my family's association with them; they've known our family for years and know that we're financially stable.
Once I get possession of the property that I have taken on loan, I plan to rent it out, ideally as a service apartment which will fetch a decent rent and help pay off the EMIs. If its value increases in the future, I'll sell it and invest in another more expensive property."
"I took an educational loan which I paid off once I got a job. I also took a car loan when I'd just started working. I wanted to own a car and pay for it out of my own salary—the whole 'my first car' pride thing, you know. He's a meticulous planner when it comes to his savings. "I own two life insurance policies.
They give me security, a certainty that I'll have a decent amount when I reach a particular age. Both are long-term plans and promise good returns. But I'm going to continue with them even aft­er the term is over. I might use this money later for wedding expenses. Speaking of medical insurance, he says, "Although my company does provide some medical insurance, it's predicated on my staying with them.
Thankfully, my father—who's very systematic about these matters had taken medical insurance for the entire family a while ago. So it makes sense to continue with the family insurance."
When asked whose advice he trusts in financial matters, Beezan says, "I consult my father's financial advisor on which schemes to invest in. He brings various plans to me and I study them, to see how they've performed in the past, before I decide whether or not to invest. I also follow my father's recommendations about new investments and plans. He's quite financially knowledgeable; taking his advice has always brought me good returns on my money."
His answer, as to what he looks for while selecting a financial plan, is a reflection of his caution and prudence, "The first thing I look at is the past performance of the plan. I'm also risk-averse, so I'd definitely consider the degree of risk inherent in it. Finally, I prefer to go for long-term plans with a pay-out of at least 10 years or more." Upon being asked to comment on the difference he sees in the investment style of his father's generation and the current generation, Beezan reflects before responding," The previous generation was patient.
They had the foresight and the good sense to wait for their investments to grow. People today are very impatient and want to pull out at the first sign of instability." He also notes," These days, people prefer to invest in liquid rather than fixed assets. But what most folks don't realize," he explains, "is that if they have enough for a small down payment, and a good EMI plan, they too can invest in and eventually own fixed assets. My one piece of advice to the younger lot would be:
Have patience, invest in long-term rather than short-term schemes, wait for your money to grow. Trust your advisor, stick with them, and let both the relationship and the investment mature." In his opinion, these days, the impulse to earn money is inextricably linked to the pursuit of happiness. "I feel that in the world today, people equate being happy with having money. A person's worth is measured by the money they make, the car they drive and the assets they own. That is how people judge themselves and others too.
Key Takeaways
Finances play a significant role in achieving life goals and building a considerable corpus for attaining these goals need time. So, investments should start right from the time a person gets the first salary. Here are a few ways how the journey of an investor should start.
Start early with clear goals
-
Investing right from the first salary would help one to build a significant corpus by the time he needs it. Pre-defined goals would help one to understand the risk appetite of a person. If you are a risk-averse, you can choose to invest in high-risk assets and get significantly high returns. Similarly, those who have a low-risk appetite need to select assets with fair returns and low risk.
Also, having pre-defined goals, you can choose your investment years, whether it has to be long term or short-term investment.
Diversified investment
-
Your investment portfolio should be diversified as investing in a single asset may not give the desired returns and also would be quite risky. From investment on shares, mutual funds to property a diversified portfolio is a must for all investors.
Choose your financial advisor
-
It is paramount to choose your financial advisor who is passionate and has complete knowledge of the market. Your advisor should be aware of your investment objectives and your risk appetite. A sound financial advisor helps you to achieve your financial goals right on time by investing in different assets classes and helping you reap the maximum benefits.
Choose a family health insurance plan
-
With the medical expenses soaring high, having medical insurance for the entire family is paramount. Nowadays, companies do provide medical insurance for the employers but depending entirely on the free medical insurance may not suffice in today
In a nutshell, investing in a systematic way at a very early stage helps to get the desired returns, thus helping to meet the investment objectives in a seamless manner. Even taking loans are a preferred way to fulfill your investment objective but needs to be backed with proper funds for re-payment.
Click here to plan your
retirement goals
.
DISCLAIMER
The information contained herein is generic in nature and is meant for educational purposes only. Nothing here is to be construed as an investment or financial or taxation advice nor to be considered as an invitation or solicitation or advertisement for any financial product. Readers are advised to exercise discretion and should seek independent professional advice prior to making any investment decision in relation to any financial product. Aditya Birla Capital Group is not liable for any decision arising out of the use of this information.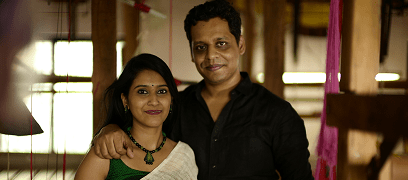 abc-of-personal-money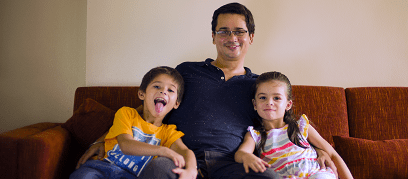 abc-of-personal-money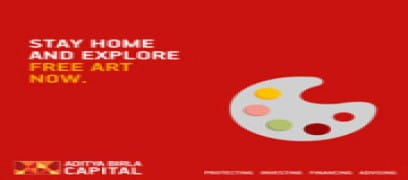 abc-of-personal-money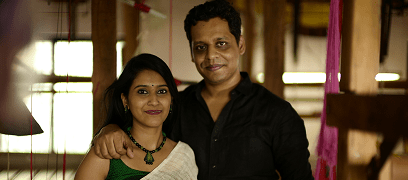 abc-of-personal-money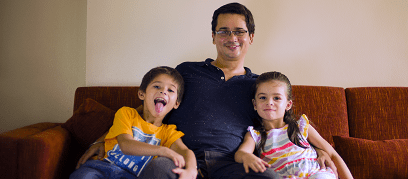 abc-of-personal-money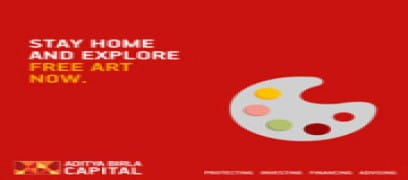 abc-of-personal-money