Critical health conditions are often linked to people who are above the age of 40-50 years. While there is no denying that the chances of suffering from a life-threatening condition are higher as you age, do you know that an increasing number of people in their 30s and even 20s are now suffering from a host of medical conditions in India?
Our country is already known as the diabetes capital of the world, and even conditions like hypertension and cholesterol are now getting common among young working professionals. The challenging professional life, especially in metro cities of India, and rising pollution levels are abundantly responsible for deteriorating health.
Moreover, a large number of health problems are of the nature that you'll need long-term treatment. Regular hospital visits, health check-ups, and medications often continue for months and years if you are diagnosed with such health problems. With the rising healthcare costs in the country, the medical conditions can severely impact your finances too.
Health insurance is one of the best ways to keep your finances protected from high medical expenses. While there is a widespread belief in India that only seniors need health insurance, based on the points mentioned above, it is not difficult to understand that a medical policy is now a must for everyone. So, who really needs to purchase health insurance? Let us have a look-
1. Early Years of Employment (25 to 35 years)
Most people generally start earning when they are 22-25 years old. The financial freedom that you get to experience once you start earning cannot really be expressed in words. However, while you might be very excited to begin your professional journey, there are a few essential things, like purchasing health insurance, that you should do as early in life as possible.
While you might be very healthy now and cannot really understand the
importance of health insurance
, there is no saying as to what could happen in the near future. Apart from protecting your health, purchasing health insurance in the early years of life often proves cheaper. The premium of health insurance policies increases with age as the chances of suffering from health condition increase with time.
As most policies come with lifetime renewability, you can purchase health insurance when you are young and keep renewing the same policy right until your retirement years.
2. Experienced Working Professionals (35 to 50 years)
Even if you missed purchasing health insurance when you were young, it is not too late even if you are between 35-45 years. In this age range, people generally have a lot of personal responsibilities like taking care of the family, loans, child's education, and more. If you were to suffer from a medical condition at this point, the healthcare expenses could put a huge dent on your savings.
Apart from you, even if someone from your family suffers from a medical condition, you can understand how it can impact your current and future finances. There are now individual as well as
health insurance for family
that you can consider if you fall under this category. With a family floater plan, you can get coverage for yourself, your spouse, and dependent children.
Moreover, even if you are already suffering from any kind of health condition, there are now plans that cover such existing health problems right from the first day of the policy. If you go with a standard policy, there will mostly be a waiting period of 2-3 years only after which the medical expenses arising due to existing conditions will be covered by your insurance provider.
The waiting period is another important reason why you should consider purchasing health insurance in early years of life when you are not suffering from any kind of health problems.
3. Preparing for Retirement (50 to 60 years)
Your retirement years should be some of the best years of your life. While you might be busy planning how you'd like to spend your retirement years, a serious medical condition now could easily affect your plans and result in serious financial consequences. As you are in the age bracket where the chances of suffering from a medical condition are significantly high, health insurance is a must in these years.
While it was challenging to get health insurance after the age of 50 in the past, you can now easily find
health insurance for senior citizens
. While the premium of such policies is generally on the higher side, they are still an excellent way to keep your health and finances protected in the later years of life.
4. Post Retirement (Above 60 years)
Even if you are already retired but don't have health insurance, you can still consider purchasing one at this age. While you might have your savings and investments to manage your healthcare expenses if the need arises, why not consider health insurance to keep your savings protected? Even if you have dependent parents above the age of 60, you can now get
health insurance for parents
too.
If you do purchase health insurance for your parents, you can claim an additional tax deduction of Rs. 50,000 in a financial year under Section 80D of the IT Act. This deduction is over and above the standard premium deduction of up to Rs. 25,000 for a health policy purchased for yourself.
5. Working Women (25 to 45 Years)
Gone are the days when men alone were known as the breadwinners of the family. An increasing number of women now work and abundantly contribute to household expenses. You and your spouse might have some financial objectives which you'd like to achieve together in life. However, if you were to suffer from an unexpected medical condition, the healthcare costs can significantly affect those objectives.
To help women keep their health and finances protected, there is now
health insurance for women
too. Many of these plans come with exclusive features for women, including maternity coverage. Most standard plans do not cover your pregnancy. So, make sure that you check the features and benefits of the health insurance policy before selecting.
6. Housewives (25 to 45 years)
Even if you are a housewife, you still significantly contribute to your household. Taking care of the house and the kids is a huge responsibility. As a result, you also need to make sure that your health remains protected at all times. You can be part of a family floater plan or consider an individual health plan.
If you and your partner are planning to have a baby soon, this can also be an excellent time to purchase
health insurance for maternity
. These plans cover your delivery expenses, medications, and even the expenses of staying at the hospital. Moreover, some of the policies also offer extended care to the newborn if he/she is diagnosed with a critical illness.
7. Children (0 to 5 years)
There are no individual policies available for children. In the initial days of the birth, your maternity health insurance can keep your baby protected. Once the baby is 90 days old, most family floater plans allow you to add them to your family policy. As the chances of young babies suffering from health complications are considerably high,
child health insurance
is essential.
It can protect you from high healthcare expenses if at all your baby is diagnosed with a medical condition. Along with the cost of raising the child, the healthcare costs can put much stress on your finances. Purchasing health insurance for children can help you avoid this financial burden.
8. Pre-Teenagers and Teenagers (8 to 18 years)
Your child needs enhanced care and attention even in their pre-teen and teenage years, especially when it comes to their health. Unfortunately, individual policies are only available for someone above the age of 18 years in India. If you want to purchase health insurance for your child who is between the age of 8 to 18 years,
health insurance for family
is the only option.
As mentioned above, most of the health plans allow you to add your child above the age of 90 days to family floater plans. Some policies only allow you to add your child, who is at least 2-years old. So, if you are planning to start a family, make sure that you do check at what age will be able to add your child to your health insurance policy.
Understanding the Importance of Health Insurance
Your health needs adequate care and protection at all times. This means that there is no particular age bracket, which is ideal for purchasing health insurance. It is a necessity irrespective of what your age is, what you do, or what your current health status is. Check the alarming health statistics of India and the rate at which healthcare costs are increasing in the country to understand the
importance of health insurance
.
Fortunately, insurance providers now offer many different types of health insurance policies to suit all the different types of customers and their insurance requirements. Look for a top insurance provider that offers many different types of health plans so that you can compare the features and benefits and pick one that can offer adequate health protection to you and your family.
If you have any specific health insurance requirement, you can also consider options such as
health insurance for maternity
, critical illness plans, accident covers, or group insurance policies. Get in touch with the insurance provider to know more about these different types of plans and their benefits.
Learn more about different
Health Insurance Plans
here.
DISCLAIMER
The information contained herein is generic in nature and is meant for educational purposes only. Nothing here is to be construed as an investment or financial or taxation advice nor to be considered as an invitation or solicitation or advertisement for any financial product. Readers are advised to exercise discretion and should seek independent professional advice prior to making any investment decision in relation to any financial product. Aditya Birla Capital Group is not liable for any decision arising out of the use of this information.
health-insurance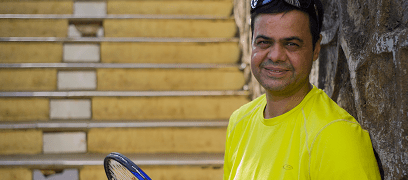 health-insurance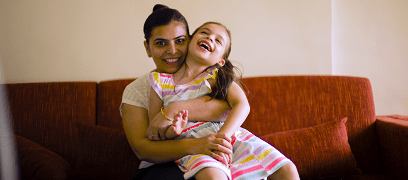 health-insurance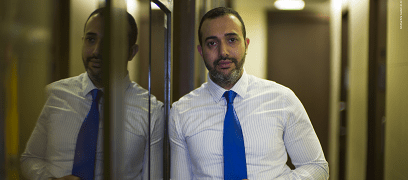 abc-of-personal-money
abc-of-personal-money
Posted on 05 February 2020
health-insurance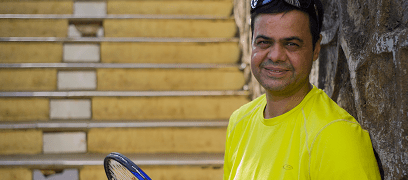 health-insurance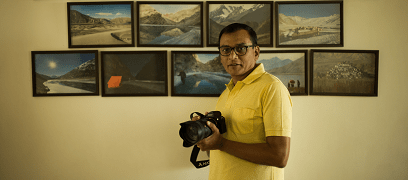 motor-insurance