No matter if you are starting a new small business or already running one successfully, it is essential to be aware of all the common expenses that your business incurs regularly. Having a clear idea about the expenses will make budgeting more manageable, allowing you to prevent overspending and make sure that all the payments are done on time.
Moreover, this will also help you in taking advantage of all the available tax deductions and keep your tax liabilities to a minimum. While the business expenses abundantly rely on the size of the business and the industry you are involved in, there are still a few expenses that are common across almost every small business.
These expenses can be divided into two categories broadly - Capital Expense and Business Expense. Let us have a detailed look at what they are and the different types of expenses under these categories to help you calculate the
monthly costs of running a business.
What are Capital Expenses?
The Capital Expenditure, or Capex as it is commonly known, is the expense you are required to incur for upgrading, acquiring, and maintaining the physical assets of your business. It is generally used by a business when it undertakes a new project or makes new investments.
In most cases, capital expenditure relates to expenses incurred by a business when it is aiming to increase or maintain the scope of their operations. It can also be said that Capital Expenditure is any expense that a company can capitalize or which can be shown on the balance sheet as a form of investment and not as any expenditure on the income statement.
Common Types of Capital Expenses
Let us have a quick look at the
small business expenses checklist
which falls under the Capital Expenditure category-
Location Costs
Needless to say, you will need a physical location for your small business. If you are purchasing the property, its cost would be considered a capital expense. The location related costs generally consume a large portion of your business expense. As a result, many of the small business owners in their initial days prefer operating from home or co-working spaces.
If you have a service-related small business, you can also consider visiting your clients to eliminate the cost of having your own space.
Furniture, Equipment, and Machinery
You will also need furniture for your business space. Depending on the nature of your business, you might also be required to invest in equipment and machinery. For instance, if you have a transport business, you will need commercial vehicles. If you have a restaurant, you will be required to invest in quality stoves, ovens, cooking utensils, and more.
The cost of the equipment and machinery will depend on your industry and the size of your operations. If you are just starting a business, it'd be wise to create a
business startup costs lists
to manage your finances better.
Intangible Assets
Even intangible assets such as trademarks, patents, copyrights, franchises, brand, etc. are considered as business assets and require considerable investments. These are non-physical, intellectual business assets and are thus considered as capital expenses.
Moreover, for dealing with trademarks and patents, you will also be required to hire a legal advisor or attorney, which will further increase the expenses of running a small business.
What are Business Expenses?
Business Expense, also known as Operating Expense or Opex, is any expense a business incurs in the process of carrying out its day-to-day operations. One of your greatest responsibility as a small business owner is to try and reduce the operating costs without impacting the everyday activities of your business negatively. A lot of times, enterprises also reduce their operating expenses to increase their earnings and gain a competitive edge.
However, in the process, a lot of businesses end up compromising the quality and integrity of the business operations. While it can be challenging to find the perfect balance between the two but once achieved, it can benefit your business significantly.
Common Types of Business or Operating Expenses
Some of the most crucial business expenses that you will incur regularly are mentioned in the below
list of monthly expenses for small business
Commercial Property Rent
If you have not purchased but rented the business premises, the rent would be considered an operating expense. You will be required to pay it, and it can consume a significant portion of your monthly budget.
If it is not necessary for your business operations, you can consider renting business space in an area where the real estate prices are low. This can help you in saving a considerable amount of money in the longer run.
HR Expenses
The next major monthly operating expense for a business is the HR expenses. This will include the salaries and commissions. If you also offer employee benefits like Provident Fund, your contribution to their PF is also considered an operating expense.
Some of the small businesses now also offer benefits like group health insurance for attracting better talent. The premiums paid towards these policies will also be a regular quarterly or annual expense.
Inventory Costs and Business Utilities
The next significant expense on this small business expenses checklist is inventory costs and business utilities. Inventory costs are generally one of the biggest financial assets your business has on its balance sheet. But it is also one of the biggest operating expense. Similarly, your small business will also require several daily-use utilities like phone, computer, internet connection, electricity, water, and more.
While the cost of individual utilities is generally not very high, when combined, the total cost of all the utilities used in a month can be significant. If you are renting the business premises, some of these utility costs like electricity, water, etc. might already be included in the rent.
Marketing and Advertising
It can be challenging for your business to be competitive in this age of cut-throat competition if you are not adequately spending on marketing your business. No matter if you prefer offline marketing, online marketing, or a combination of both, the expenses related to advertising would be regular and can be high in the initial phase of your business.
To keep the small business expenses low, many of the new business prefer using options such as social media marketing. On these social platforms, it is possible to start marketing your business without spending much money. Even if you have a small marketing budget, you get excellent marketing opportunities on such platforms.
Taxes
The taxes you pay on an annual basis would completely depend on your business revenues as well as how well your business can take advantage of the available deductions. However, in most cases, you will be able to save more on taxes by hiring a professional CPA. The cost of hiring a CPA for managing business taxation has fallen considerably in the last few years.
So, rather than managing the business taxes yourself, you can consider this option to save more. This will also help you save time, which could be better spent on other business activities.
Business Website
Even if you have a small business or looking for how to calculate startup costs for small business, it is essential that you do consider the cost of having a professional website. Consumers now search for businesses online before getting in touch with them. So, having a good business website is now a must.
There are now several platforms that allow you to build business websites for free. But their premium plans generally have a monthly or annual fee.
Travelling Expenses
Not every small business has considerable travel expenses. However, if you have a service-based business or are into consulting, the travelling expenses can be very high. Keep track of the airfares, gas money, hotel stays, train tickets, food costs, etc. that the business spends on you or your employees.
Try to keep the travel expenses low so that more funds can be allocated to other aspects of the business that can bring in more revenue.
How to Manage Cash Flow Shortfalls?
As you can see, even if you are running a small business, there are many different types of expenses that you are required to take care of. While you can put money from your pockets, it is necessary for the business to at least be able to pay for these expenses comfortably. But that is not always the case. Cash flow shortage is a common problem faced by almost every business.
Fortunately, there are now many different types of business loans available. No matter if you have an existing business or searching for
how to calculate startup costs for small business
, there are loan options available to manage the running expenses as well as startup costs. You can consider options like SME term loans, short-term unsecured/secured loan, promoter funding, or loan against securities for managing the business expenses.
You can consult reputed lenders that offer business loans to discuss your loan requirements. Talk to at least a few reputed lenders to select one that best meets your requirements. Give special attention to factors like interest rate, loan tenure, loan amount, processing time, and repayment options to avoid any discrepancies in the future.
Find more about the business loans from
Aditya Birla SME Finance
.
DISCLAIMER
The information contained herein is generic in nature and is meant for educational purposes only. Nothing here is to be construed as an investment or financial or taxation advice nor to be considered as an invitation or solicitation or advertisement for any financial product. Readers are advised to exercise discretion and should seek independent professional advice prior to making any investment decision in relation to any financial product. Aditya Birla Capital Group is not liable for any decision arising out of the use of this information.
sme-finance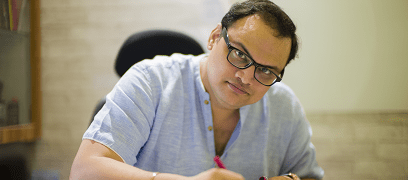 sme-finance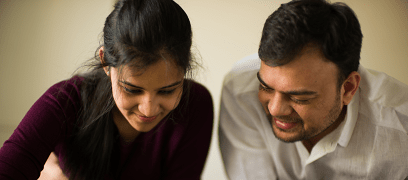 sme-finance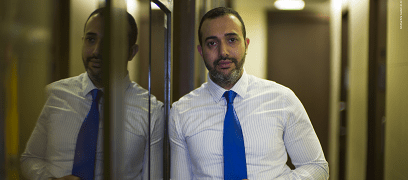 abc-of-personal-money
abc-of-personal-money
Posted on 05 February 2020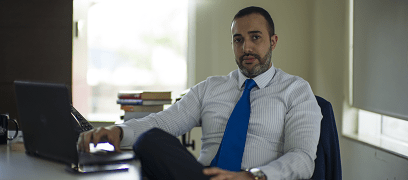 personal-finance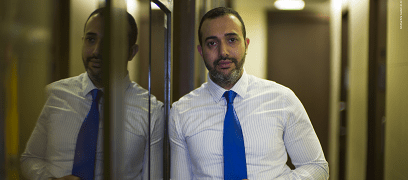 home-finance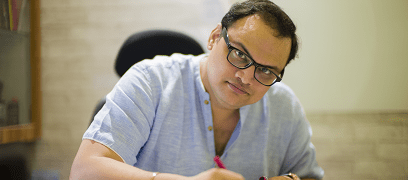 home-finance