A life insurance policy is a great way to make sure that your family and loved ones are financially secure in any unfortunate circumstance. If you are the sole breadwinner of your family and have children, then a good life insurance policy is probably the best way to keep your family's finances afloat in your absence. By paying monthly premiums, you ensure that your family will get the death benefit as a lump sum amount after your untimely demise. The family may then use the amount for expenses that you took responsibility for, like children's school fees, house rent or EMI, electricity bills, and day to day food and house expenses.
But how much will life insurance cost and what will be the coverage provided? If you look at
life insurance quotes
online, you will find that there is quite a variety of life insurance plans available on the market today. The
average life insurance cost per month
can be around Rs. 500 for a thirty year old person for a coverage of Rs. 1 crore. However, the cost of your premiums and the total coverage provided depend on a host of different factors like your age, your general health and the specifics of your insurance policy. Given below is a list of factors that directly affect the cost of your life insurance policy.
The type of your policy
There are so many different types of life insurance policies available today and all of them have different tenures, different coverage and different monthly premiums. The two main factors of your policy that affect the cost are the duration and the coverage of your policy.
Coverage: The coverage amount is the total death benefit that your family will get after your untimely demise. Your life insurance will be costlier and will have higher premiums if your coverage amount is high and vice versa. For example, if you purchase a term life insurance for 30 years for a coverage of Rs 1 crore, then you will have to pay a premium of roughly 10,000 to 15,000 per year. On the other hand, if you feel that Rs 1 crore is not enough for your family, you may choose to go for higher coverage of Rs. 5 crore or more. In this case the annual premiums will be much higher.
Duration: The duration of your life insurance policy plays a key role in deciding your premium. A duration of 30 years in your term life insurance policy will amount to a premium of about Rs. 15,000 for a coverage of Rs 1 crore. But a much lesser term duration of, say, ten years will significantly lower your premiums.
Of course, the term duration only comes into play when you're going for term life insurance, and not whole life insurance, which brings us to the two main types of life insurance policies that affect the cost.
Whole life insurance
: A whole life insurance provides life coverage for your entire lifetime. It only ends after you pass away or after the maturity date is reached. Since this type of life insurance has a duration of your entire life, it is expectedly much costlier than a term life insurance.
Term life insurance
: A term life insurance does not last for your entire lifetime, but for a specified term of a number of years, like 20 years or 30 years. The higher the term of your life insurance, the costlier it will be.
Sample term life insurance rates
can be anything from Rs 10,000 to about Rs. 15,000 for a 30 year duration and providing a coverage of Rs. 1 crore.
The age of the insured
Your age plays an important role when it comes to cost of life insurance. Cost of life insurance for person in his twenties will be significantly different from the
cost of life insurance at age 62
and above. A life insurance policy is significantly cheaper for younger individuals and much more expensive for persons above the age of 50 years. Younger people have much less probability of systemic diseases and have lower mortality risk, and hence it is advisable that one go for life insurance when one is young and healthy. Even t
erm life insurance rates for seniors
can be on the higher side. A
life insurance rates by age chart
is given below that roughly approximates what life insurance may cost you at your age for a coverage of Rs 50 lakh.
Age 20 to 30 years: Rs. 5000 to Rs. 7000 Age 30 to 40 years: Rs. 10,000 to 15,000 Age 40 to 50 years: Rs. 15,000 to 20,000 Age 50 years and above: Rs. 20,000 and above
So, for example, if you want the answer to a question on the lines of,
how much is life insurance for a 55 year old person
, then according to the above chart, it will be close to Rs. 20,000 for a coverage of Rs 50 Lakh.
Health of the individual
Your health at the time of buying life insurance will be the direct deciding factor of your life insurance cost. That is why a medical evaluation is always done before the life insurance company decides whether to provide you with life insurance. The healthier you are, the cheaper will be your life insurance since your mortality risk will go down. However, if you have pre-existing systemic conditions then your premium cost is likely to go up. Smoking, will also increase your premium cost since it directly leads to other diseases.
The conditions given below will be evaluated and may increase your premium costs.
High blood pressure
Diabetes
High cholesterol
Obesity
Smoking
Heart disease
Other chronic illnesses
Your hobby
Believe it or not, your hobbies can also be a big factor when an insurance company decides your premiums. The reasons are simple, if your hobbies include high risk adventure sports like bungee jumping and skydiving, then your risk of mortality will go up, leading to higher life insurance premiums.
Your occupation
Just like your hobbies, an occupation that involves higher risks will require more expensive premiums when you apply for life insurance. People working in oil rigs and mines, people sailing on ships and persons constantly exposed to radiation are at a greater risk and hence insurance companies will demand a higher premium.
Your gender
It is generally considered that men have a shorter life expectancy and often indulge in riskier behaviour. Therefore, life insurance might be a bit costlier for men than for women.
Pregnancy
Pregnant women applying for life insurance will most definitely have to pay higher premiums. The premium also depends on the duration of pregnancy. It is always advisable to wait until after the delivery to buy your life insurance, when the rates will be lower.
Habits
When you apply for life insurance, you will be required to undergo a medical evaluation along with the submission of a personal particulars form. This form will ask you enter details of any habits that may affect your life expectancy. Most notable among these will be smoking and alcohol consumption. A person who smokes will have a higher mortality risk and lower life expectancy, leading to higher premiums. Similarly, people with high alcohol consumption are at a greater risk for liver disease and this could be a reason for the cost of your life insurance going up.
It is always advisable to honestly mention all these details to the insurance company clearly and not hide any facts. This ensures that your loved ones will get their death benefit claim approved in your absence. The claim can be rejected if the insurance company finds any discrepancy in your provided details pertaining to your smoking or drinking habits.
Riders
Riders are certain benefits or add-ons to your life insurance policy that provide you with additional features apart from your life insurance. They can be anything from an accidental death rider to a permanent disability rider. This ensures that you are financially secure if your death occurs after an accident or you are permanently disabled and unable to work for a living. Having riders on your life insurance policy will make your life insurance costlier and increase your premiums.
Your insurance company
Finally, the cost of your life insurance will depend on the insurance company that you go for. Some will offer cheaper options while others will be expensive. Do your research well and shop around for life insurance so that you get the best deals.
All the above factors are responsible for calculating the cost of your life insurance policy. Many life insurance companies offer a
life insurance cost calculator
on their online websites. You can easily enter your age and health details and the amount of cover you are looking for, and the calculator will estimate your premiums. Another option is to get the help of an insurance agent, who will evaluate your form and offer you life insurance plans most suitable for you. So, choose your plan and get yourself insured today, thus making sure that your loved ones remain financially sound in your absence.
Learn more about
Online Life Insurance Plans
here.
DISCLAIMER
The information contained herein is generic in nature and is meant for educational purposes only. Nothing here is to be construed as an investment or financial or taxation advice nor to be considered as an invitation or solicitation or advertisement for any financial product. Readers are advised to exercise discretion and should seek independent professional advice prior to making any investment decision in relation to any financial product. Aditya Birla Capital Group is not liable for any decision arising out of the use of this information.
life-insurance
life-insurance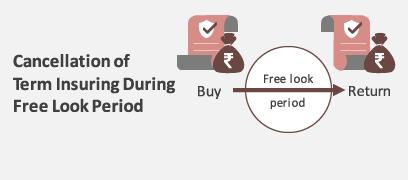 life-insurance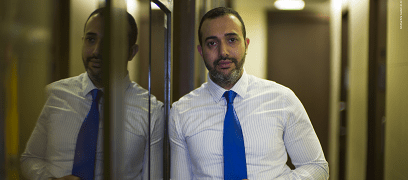 abc-of-personal-money
abc-of-personal-money
Posted on 05 February 2020
life-insurance
life-insurance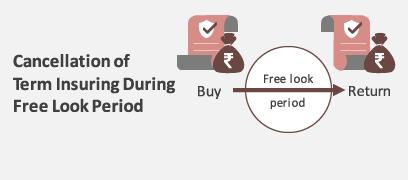 life-insurance