In a bid to excel in their professional lives, a lot of people just jump at the first available job opportunity once they complete their education. A few years down the line, many of them are found wondering whether they should have waited a little more before finalizing a job or professional field.
But once you are in your late 20s or 30s, you already have so many responsibilities to take care of that quitting is no longer an option. No matter if you want to switch to a different career, want to start a family, study more, follow your passion, or just want a career break, the financial challenges often make quitting a huge challenge.
While there is no denying that
quitting your job
can result in several complexities, a solid financial plan can definitely eliminate most of them. If you have already made up your mind about quitting but are worried about your finances, these tips are sure to help-
1. Know Why You Are Quitting
The first step of being financially independent even after you quit your job is to understand why you are quitting. This is because several reasons could significantly increase your expenses after quitting. For instance, you might want to start your own business, travel or study more. All of these reasons might require considerable savings and even additional help through loans.
Knowing the reason will make it easier for you to know
how much money do I need to quit my job
. This will help you know an estimate of the amount that you should have ready before you decide to take the leap. You will mostly be required to start preparing for the same at least a few months in advance to ensure that you reach your goal.
2. Create a Budget
Based on what you' d like to do after quitting, you can start working on a budget. Consider your monthly expenses, including food, utility bill, and other household expenses. You should also know the number of months for which you won't be working or at least an estimate of the same. Multiply your monthly budget with the number of months, and this will be the amount that you will need to consider quitting. For better estimation, you can also use online tools like
Can I Afford to Quit My Job calculator
.
If you have plans like travelling or studying, consider those expenses as well. If a personal loan or business loan is what you will need, consult at least a few top lenders beforehand to avoid any problems after you have quit. But note that only a few lenders in India offer business loans to start-ups. So, do discuss your business idea with such lenders before quitting.
3. Cut Down Your Expenses
It will be challenging for you to maintain your current lifestyle once you have quit your job. Financial stability after quitting would surely require you to cut down your expenses. In most cases, this is not very difficult unless you are already living on the bare essentials. Right from food, entertainment, household expenses, to using credit cards, there are many different areas in which you can try and save more.
Start cutting down your expenses at least 4-6 months before you plan to quit. Create a solid budget and stick to it no matter what. How well you can stick to your budget will help determine how comfortable and financially healthy life you live after retirement.
4. Look for Ways to Earn Money
Even if you do have the money that you will need for managing your expenses after quitting, it is still wise to look for opportunities to make money. You can consider online jobs or a part-time job for the same. This will ensure that you continue earning at least something even after you quit. You can search for
how to quit your job and make money
online to find some great options.
If you have idle funds, you can also consider investing the same in monthly income plans or mutual fund schemes with SWP (Systematic Withdrawal Plan) facility. With this facility, a fixed amount will be withdrawn from your investments and deposited into your bank account on a fixed date every month. This can work as your salary while you are not working.
5. Have an Emergency Fund
No matter how good you are with your planning and budgeting, it is just impossible to anticipate all the expenses. For instance, there can be a medical emergency in the family, which could severely impact your savings. For such unexpected expenses, it is necessary to have an emergency fund too. In fact, you should start an emergency fund right from the moment you receive your first paycheck.
As far as medical emergencies are concerned, you should also consider purchasing health insurance. There are now family floater plans available that cover the health of your entire family. Health insurance is always a smart purchase irrespective of whether you are
quitting your job
or not. Consider buying one at an early age as the premiums are generally lower when you are young.
6. Work on Your Credit Score
If you have at least a few months remaining, you should also focus on your credit score. This is a precautionary measure which will ensure that you are eligible for a loan like a personal loan if the need arises. You can consider options such as paying your credit card bills on time, closing your current loans and using credit only when required for improving your score.
Lenders now lay significant emphasis on the credit score of the borrowers to minimize the default risk. If an emergency arises after you quit, you should be eligible for a loan to take care of the emergency. Prefer lenders who offer online loan options as this will help you save a lot of time in case of an emergency.
Is Quitting Really the Right Option?
Can you afford to quit your job?
Probably yes if you follow the tips listed above. But what is more important is that you thoroughly think about the decision of quitting. Following your heart can be exciting at first but quitting will surely result in many challenges.
Even if we don't consider the financial implications, there are still many things like the ones listed below that you should think about-
Difficulty in Finding a New Job
The job market in India is not currently in its best shape now. Before you decide to quit your current job, make sure that you try to know more about the job opportunities in the field you are interested in. You can talk to people already in the field to know more.
Lower Salary
It will mostly not be possible for you to get a similar salary if you switch to a different field. Your lifestyle might already be accustomed to your current salary. Reduced salary could require you to make some serious changes in your lifestyle. Even your household expenses could take a huge hit.
Learning New Skills for Switching
It is also possible that you might be required to learn new industry-specific skills for succeeding. If you are not familiar with the new field or industry, the learning process can be long and also complicated. If you are required to join offline/online courses for the same, this will also increase your expenses.
Adjusting to a New Workplace
You will also be required to adapt to a new workplace after switching. New boss, colleagues, work culture, etc. can prove too much to handle at once. This can pose a serious threat, especially if there is a stark difference in the work cultures of your previous organisation and the new place.
Location of New Workplace
You might have already shifted to a home close to your current workplace. It is possible that your new workplace would be far from where you live. This can end up consuming a lot of your time and money, especially in metro cities where traffic is a major nuisance.
As you can see, even if you have mastered
how to quit your job and make money
, there are still different things apart from the finances that you will have to take care of after leaving. So, before you decide to quit, make sure that you do ask yourself whether or not you really want to do it. If the answer is yes, do not look back, stick to your decision, and be confident.
Moving Towards Bigger and Better Things
The decision to quit your current job is never easy. One of the most common things that make this decision complex is its financial implications. Most people who are unhappy with their jobs continue with it due to financial reasons. Quitting your job mid-career can have severe consequences if you have not planned it well in advance.
If you are sure about the decision, rest assured that you can stop searching about
how much money do I need to quit my job
. Use the financial tips discussed above, and you'd mostly be able to navigate through this phase of life without any major financial difficulty. But apart from the finances, do consider the other implications of quitting as well so that your decision does not result in regrets but more success and prosperity.
Learn more about
Mutual Funds
for a good personal financial management.
DISCLAIMER
The information contained herein is generic in nature and is meant for educational purposes only. Nothing here is to be construed as an investment or financial or taxation advice nor to be considered as an invitation or solicitation or advertisement for any financial product. Readers are advised to exercise discretion and should seek independent professional advice prior to making any investment decision in relation to any financial product. Aditya Birla Capital Group is not liable for any decision arising out of the use of this information.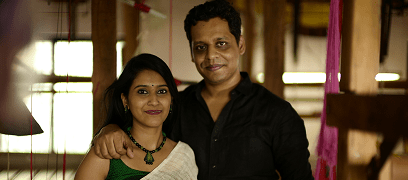 abc-of-personal-money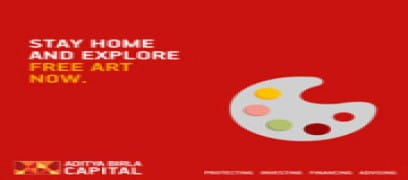 abc-of-personal-money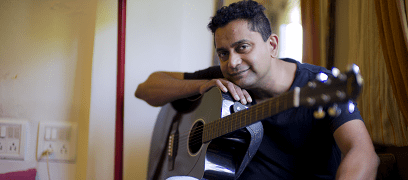 abc-of-personal-money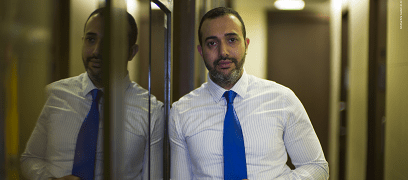 abc-of-personal-money
abc-of-personal-money
Posted on 05 February 2020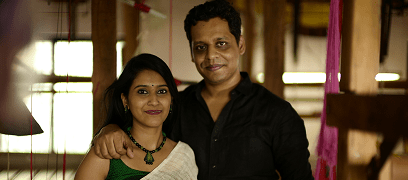 abc-of-personal-money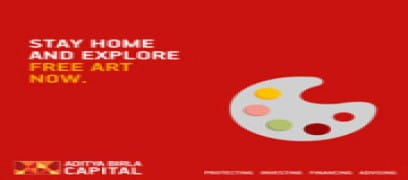 abc-of-personal-money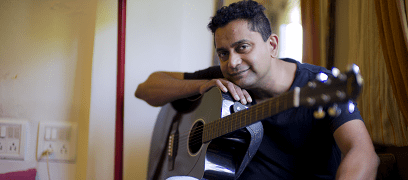 abc-of-personal-money