Search for investment tips on the internet, and you will regularly come across financial experts advising people to invest in mutual funds. The reason for the widespread popularity of mutual funds in India is because they are an ideal option for all your investment needs.
No matter if you want to purchase a car next year, save for your retirement, plan your child's future, save taxes, or earn a regular income, mutual funds are currently one of the best options in India to achieve these goals. Moreover, mutual fund investments, apart from the flexibility, tick all the other right boxes such as easy investment and withdrawals, low charges, tight regulation, and lower taxes.
But while people are now starting to understand the magnificence of mutual funds, most of the new investors struggle when it comes to selecting the right type of fund for their investment. To make things easier, we have discussed all the popular
types of mutual funds
below along with the investment objective they are ideal for.
How are Mutual Funds Categorized?
The biggest cause of confusion for most of the new investors is the different ways in which mutual funds are categorized. The mutual fund schemes can be differentiated based on their maturity period, structure, asset class, investment goals, risk level, and specialty. To keep things simple, we are dividing the popular types of funds based on their investment objective.
Based on the objective, mutual funds can be divided into Equity Funds, Debt Funds, Balanced Funds, Liquid or Money Market Funds, and ELSS (Equity-Linked Savings Scheme). Let us have a detailed look at these popular fund types in this
mutual fund investment guide
.
Types of Mutual Funds Based on Investment Objective
1. Equity Funds
As the name suggests, equity mutual funds invest your money mostly in equity and equity-related instruments. Any mutual fund that has allocated at least 65% of the assets to equity is considered an equity fund. The primary objective of these funds is to deliver long-term capital growth.
These funds generally invest your money in many different sectors and industries but also carry the highest level of risk as compared to other types of funds. Moreover, the funds are further classified into large-cap, mid-cap, and small-cap funds based on the asset size of the companies in which they invest your money. As compared to large-cap funds, small-cap funds are known to be riskier.
Pros
High returns potential
Excellent diversification
Large-cap, mid-cap, and small-cap funds to choose as per risk appetite
Cons
Who Should Invest?
Equity funds are ideal for investors who have long-term financial objectives. The investment horizon for these funds is at least 8-10 years and above. Common long term goals that can be achieved with equity funds are building retirement corpus, child's education and marriage, pre-paying loans like home loans, and creating a substantial secondary source of income.
2. Debt Funds
Debt funds invest at least 65% of their assets in fixed income securities such as corporate debentures, bonds, money market instruments, and government securities. They are known to be considerably safer than equity funds as the majority of the investment is done in instruments that give fixed returns.
Moreover, there are rating agencies which rate the instruments in which these
types of mutual funds
invest your money. You can select a debt fund based on these ratings. Funds with high-rated underlying instruments are safer as compared to funds that have invested your money in instruments that have below par ratings.
Pros
Returns are generally fixed or within a fixed range
Considerably safer than equity funds
Returns are usually higher than popular investment options like FDs
Cons
Not the best option if you are looking to earn returns above 10%
Who Should Invest?
Debt funds are an excellent option for risk-averse investors with short or medium-term goals. The investment horizon with these goals is generally between 3-5 years. They are an excellent option for goals such as saving for a new car, downpayment of your new house or earning better returns as compared to the savings bank account of bank FDs.
3. Balanced/Hybrid Funds
The next option in this
mutual fund investment guide
is balanced or hybrid funds. If you like the benefits of equity as well as debt funds, balanced funds can be the right option for you. Balanced funds invest your money in equity as well as debt instruments. Based on whether a balanced fund has invested more of its assets in equity or debt, it is classified as an equity-oriented or debt-oriented balanced fund.
For instance, there are many balanced funds with 60% exposure to equity and 40% exposure to the debt market. Such funds are known as equity-oriented balanced funds. If higher exposure is in the debt market, the balanced fund is known as a debt-oriented balanced fund.
Pros
Investment in equity and debt market with a single fund
Safer than pure equity funds
Higher returns than pure debt funds
Cons
Equity-oriented balanced funds are known to be risky
Returns not as high as absolute equity funds
Who Should Invest?
You can go for balanced
top-performing mutual funds in India
for achieving your medium to long-term goals. As these funds generally have considerable equity exposure, they are not recommended for short-term goals. If you like the high returns potential of equity funds but do not want to carry the high level of risk that comes with these funds, balanced funds can be a good option.
4. Liquid/Money Market Funds
Liquid or money market funds are a safer version of pure debt funds. While debt funds are safer than equity funds, they still carry some level of risk. Liquid funds further reduce the risk by investing your money in safer instruments that have short-term maturity of 91 days. These funds generally invest in Certificates of Deposit, Commercial papers, and Treasury Bills.
The investment duration of these funds can be from one day to a few weeks. Due to the shorter maturity, these funds are known to be highly liquid. For selecting mutual funds of this type, make sure that you do check the rating of the instruments in which the fund invests your money.
Pros
High liquidity with short-term maturity
Highest level of safety when compared to other types of funds
Returns are generally in line with that of bank FDs
Cons
Unlike savings bank account and bank FDs, your investment in liquid funds is not insured
Who Should Invest?
If you have surplus funds and want to earn returns better than a savings bank account or bank FD while also making sure that you can access the funds any time you like, a liquid fund is the one for you. Even if you are planning to create an emergency fund which also helps you earn moderate returns, you can consider investing in
top-performing mutual funds in India
of this type.
5. ELSS Funds
ELSS or Equity Linked Saving Schemes is a type of mutual fund whose primary aim is to help you save taxes. These are generally equity-oriented hybrid funds with more exposure to the equity market as compared to the debt market. Under Section 80C of the IT Act, your investment in ELSS fund qualifies for a tax deduction of up to Rs. 1.5 lakhs in a financial year.
However, these funds come with a lock-in period of 3 years. This means that once you have invested in an ELSS fund, you will have to remain invested in it for 3 years to take advantage of its tax deduction feature.
Pros
An excellent option for saving taxes while also earning high returns
Redemption is not compulsory after 3 years
Returns on the maturity of 3 years are completely tax-free
Cons
Lock-in period of 3 years
Returns are not guaranteed
Who Should Invest?
Needless to say, any individual looking for a tax-saving instrument can consider ELSS funds. As compared to other tax-saving investment options, ELSS has the lowest lock-in period of only three years, and the returns potential is considerably high due to high equity exposure. As a result, these funds can also be ideal for medium and long-term goals.
While there are many other mutual fund types apart from the ones mentioned above, if you are just starting with mutual funds, these are some of the best options for you. Only try to experiment with other categories once you have gained some investment experience.
Mutual Funds Investment Done Right
If you want to achieve your financial objectives, it is very important to tag them to your investments. Now that you know
how to select mutual funds
as per your investment objectives and the right type of fund for every financial goal, you can now start searching for top-performing funds to begin investing.
Once you know the type of fund in which you'd like to invest, it is essential to compare the schemes offered under the category. Compare them based on factors such as the reputation of AMC offering the scheme, expense ratio, exit load, fund managers, and total assets under management.
Check the past performance of the fund as well and ensure that you select funds that have been able to deliver consistent returns for at least a few years. Avoid investing in recent top performers and focus more on the consistency of the funds. As compared to current
top-performing mutual funds in India
, funds with a consistent track record have higher chances of delivering expected results.
Explore
Various Mutual Funds
here.
DISCLAIMER
The information contained herein is generic in nature and is meant for educational purposes only. Nothing here is to be construed as an investment or financial or taxation advice nor to be considered as an invitation or solicitation or advertisement for any financial product. Readers are advised to exercise discretion and should seek independent professional advice prior to making any investment decision in relation to any financial product. Aditya Birla Capital Group is not liable for any decision arising out of the use of this information.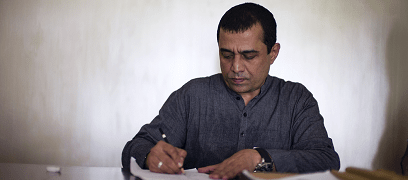 mutual-funds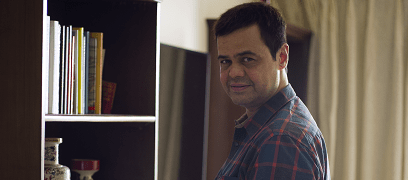 mutual-funds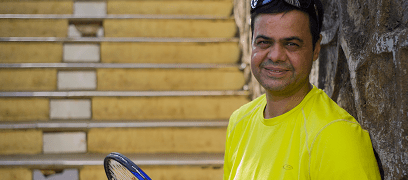 mutual-funds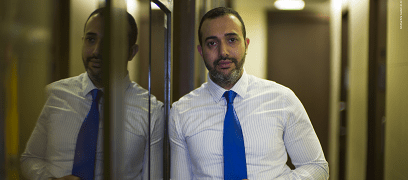 abc-of-personal-money
abc-of-personal-money
Posted on 05 February 2020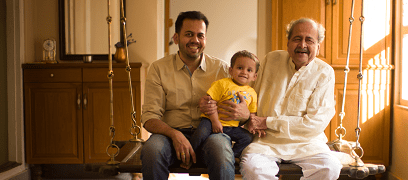 pension-funds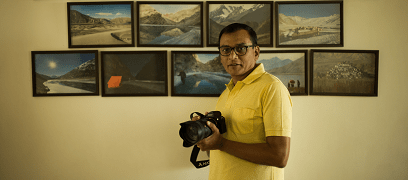 pension-funds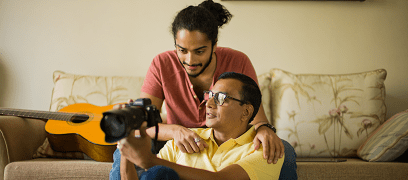 pension-funds