Increasing disposable income and financial awareness have made investments a hot topic in India. Even the number of investment options is steadily rising in the country to ensure that there are multiple choices for every type of investor and investment objective.
However, quite frankly, the first step into the world of investment is often the most difficult one. This is especially true because not every investment option is as easy as opening an FD account. There are quite a few things that you should know about to keep your capital protected and ensure that your investment takes you closer to your objective and not in the opposite direction.
You need to learn the art of investing, the first step of which is to know the vital
investment planning dos and don'ts
. If you want to make sure that your initial plunge is a confident and rewarding one, here are a few dos and don'ts that you should know like the back of your hand-
What You Must Do
Let us first have a detailed look at some dos of investment that are essential for new investors-
1. Introspection is Essential
Before you decide to invest your hard-earned money into the equity market, mutual funds, or anywhere else, make sure that it is indeed the right option for you. While the internet is a never-ending self-help guide, most of the information available online generally only serves as a starting point.
While every investor would like to earn the highest possible returns, it is essential for your investment vehicle to suit your investment profile. Your risk appetite, age, investment goal, and time horizon are some of the most important things that you should keep in mind while selecting an option.
2. Research, Research, and Research Some More
Once you have selected an option for your
life investments
, the next important thing is to try and know as much about it as possible. No particular type of investment is only offered by a particular financial institution. For instance, if you have decided to invest in equity mutual funds, there are several AMCs in India that offer multiple equity schemes.
It is imperative to thoroughly understand the investment option and know the points based on which you can compare the available choices. Use reliable online portals for your research to make sure that you get clear and accurate information.
3. Avoid Things That Look Too Risky or Complicated
One of the most crucial
investment planning tips
for beginners is to stay away from 'opportunities' that look too risky or complicated. Most such options require the investor to have a lot of knowledge and experience to invest in them successfully.
Any losses or setbacks in the initial days can severely dampen your spirit. So, it is better only to consider the investment options that you can clearly understand and carry minimal risk. With time, you will gain adequate knowledge and experience with the help of which you can then try experimenting with riskier investments.
4. Never Let Diversification Skip Your Mind
Even though a particular type of investment might best suit your investment profile, it is still vital to have a diversified portfolio. While most of your capital can be invested in the asset which matches your profile, you need to have other market elements or assets too.
Diversification can help you benefit from multiple markets and create a cushion for your portfolio in case a particular investment starts underperforming. For instance, if you are young and have long-term goals, you can consider a portfolio which has 40% direct equity investments, 20% equity mutual funds, 20% debt mutual funds, 10% precious metals, and 10% in FD or PPF. You may change this ratio as per your understanding and liking.
5. Keep an Emergency Fund
Maintaining your financial stability is one of the most important aspects of being a smart investor. It is not advisable to withdraw money from your investments to manage your expenses. This can only be achieved when you invest what you can afford. Once this is done, the next
investment planning tips
is to build an emergency fund.
This fund should have sufficient money to take care of your expenses for at least 4-6 months. No matter if you are between jobs or if there is a medical emergency, you can use money from this fund for your expenses while keeping your investments secure.
What You Must Not Do
Some of the things new investors should not do in their initial days are as follows-
1. Do Not Invest a Large Amount
While the total investment capital of every investor can be different, it is better to start small when you are new to the investment game. For smart
investments planning
, it is better first to try and understand the working of the instrument you have selected before betting a larger amount.
No matter if you want to invest in equity or mutual funds, start with an amount that you do not mind losing entirely. Know that losing real money often teaches you much more than what an expensive training course or hours on the internet could ever teach you. So, start investing as soon as possible but do so with a small amount.
2. Keep Emotions Out of Your Investments
When the international markets crashed in 2008, it severely impacted the Indian markets too. Many investors saw their portfolio value cut into half within just a few days. Unfortunately, many of them panicked and bailed out to make sure that they don't lose anymore.
But those who waited for the storm to pass were not only able to recover their losses but also earn significant profits when the markets recovered. While this recovery definitely took some time, it is still better than booking huge losses. Similarly, positive emotions too, can prove destructive to your investments.
So, important
investments planning
advice here is that you should never fall in love with any investment, especially if it is not performing as per your expectations. Love or fear can be very harmful to your investment portfolio. The only thing that works here are calculated decisions that are based on reliable data.
3. Do Not Underestimate Fees and Taxes
No matter what type of investment you select, there will be some form of fees or charges, and you will also be required to pay taxes on the profits. Most new investors with their high hopes often do not give adequate attention to the fees and taxes.
Irrespective of whether you are looking for short-term investment or
life investments
, it is essential to clearly understand all the different types of charges and taxes involved. All the different types of investments are taxed differently in India and understanding the same will help you become a savvy investor.
4. Never Trust Unreliable Institutions/Advisors
There is no denying that the world of investments can be very complicated. You will have to put significant efforts and be patient with your investment approach to understand what does and what does not work for you. Hiring an investment advisor can be a smart option if you are unsure about how you should start investing.
However, due to the increasing popularity of investment advisors, a large number of illegitimate people and institutions have entered the industry. Many such advisory firms make big claims to attract new investors. You should never fall for such claims and always rely on reputed companies/advisors, even if it means spending a little more on the advisory services.
5. Never Deny Your Mistakes
You will never come across an investor who never committed a single investment mistake. This is because such an individual doesn't exist. Rest assured that you will be no different. Every investor makes mistakes, but what matters is how quickly you can take corrective measures to mitigate losses.
So, no matter how much efforts or time you might have spent on an investment, it is better to accept your mistake and just move on if things don't work out as expected. There is no shortage of investment opportunities in India. So, if something is not working, accept your mistake and look for something else.
Overcoming the Obstacles and Becoming a Successful Investor
The pathway to becoming a successful investor is full of risks and challenges. No matter how much capital you have, what your professional background is, or how much time or efforts you have spent on mastering your skills, the obstacles can never be fully eliminated. At most, you can try to minimise their impact to keep your capital protected.
The only difference between you and a successful investor is how good the latter is in understanding these obstacles and how he/she overcomes them. These
investment planning dos and don'ts
can be a good starting point of your investment journey and rest assured that they will help you throughout your investment career.
These time-proven tips are still used by most successful investors and can abundantly help people ready to make their first investment. Build the foundation of your investment strategy on these dos and don'ts and rest assured that the outcome would be significantly better than most new investors.
Explore
Various Mutual Funds
here.
DISCLAIMER
The information contained herein is generic in nature and is meant for educational purposes only. Nothing here is to be construed as an investment or financial or taxation advice nor to be considered as an invitation or solicitation or advertisement for any financial product. Readers are advised to exercise discretion and should seek independent professional advice prior to making any investment decision in relation to any financial product. Aditya Birla Capital Group is not liable for any decision arising out of the use of this information.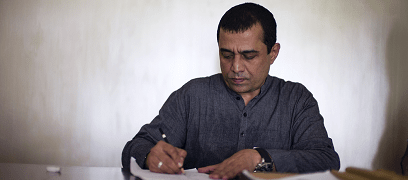 mutual-funds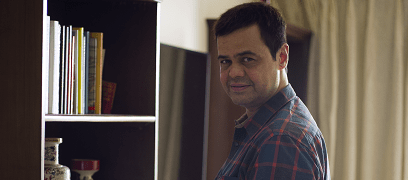 mutual-funds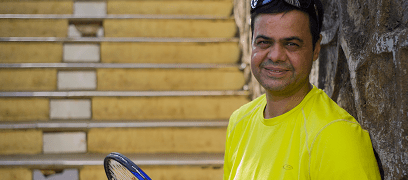 mutual-funds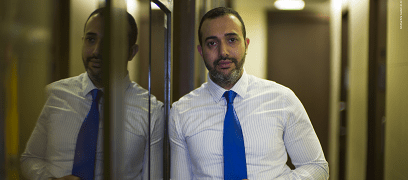 abc-of-personal-money
abc-of-personal-money
Posted on 05 February 2020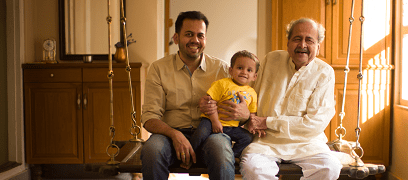 pension-funds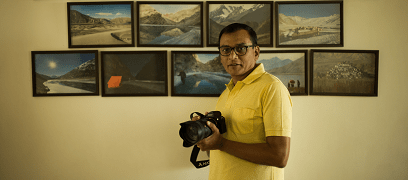 pension-funds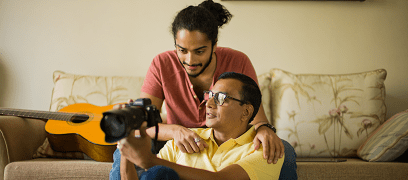 pension-funds