Be it buying groceries in the market or shopping for new clothes; we try to save as much of our money in as many ways as possible. We all have different types of financial objectives, and we know that the smallest of savings today can help us get closer to our future goals.
But while it is essential to spend money very responsibly, you need an effective saving and investment strategy if you really want to achieve your financial goals. This is where mutual funds get into the picture. While the financial objectives and individual circumstances can vary significantly, when used intelligently, mutual funds can definitely be very helpful in almost every situation.
One of the biggest reasons for the rising popularity in India is the fact that there are now
mutual funds for short-term goals
, medium-term goals, and even long-term goals. But what really makes mutual funds a good option for your financial objectives? Let us have a look-
Why Consider Mutual Funds for Financial Goals?
While you might have seen advertisements on TV or even heard your relatives or friends talking about how good mutual funds are, should you really trust mutual funds for your financial goals? Just like every other type of investment, you should first try to know as much as possible about the investment vehicle before making a decision.
So, let us first try to understand why mutual funds are ideal for all the different types of financial objectives.
1. Many Different Types of Funds to Choose From
One of the biggest reasons why mutual funds can be an excellent option for your financial objectives is the availability of many different types of mutual fund schemes. There are equity funds, debt funds, liquid funds, fixed income funds, hybrid funds, ELSS funds, index funds, funds of funds, and more.
This ensures that there is a specific type of mutual fund scheme for every type of investor, investment horizon, risk appetite, and financial objective.
2. Shorter Learning Curve
There are now many different types of investment options in India, and many of them carry a lot of potential too. For instance, equity investment is known to be one of the most rewarding. But if you really want to earn handsome returns from the equity market, you'll have to spend at least a few months to understand the intricacies of the stock market.
As compared to such investment options, mutual funds have a shorter learning curve. While you will definitely need a good amount of knowledge to pick the right scheme for your investment, mutual funds are still easier to understand.
3. Professional Management
Asset Management Companies or AMCs that offer mutual fund scheme have a professional team of fund managers and analysts for each of the schemes they offer. This team is responsible for taking all the investment decisions which are in line with the objective of the scheme.
So, by investing money in mutual funds, you get a professional team of financial experts that can make smart investment decisions to help investors earn better returns. As they have the skills and experience, your money is considerably safer in their hands.
4. Start Investing with a Small Amount
No matter if you want to invest in
best long-term mutual funds
or short-term funds, you don't need to have large capital or lump sum amount to begin. Most of the schemes now have SIP (Systematic Investment Plan) option with the help of which you can start investing with as little as Rs. 500 per month.
You can select any SIP amount you like and the same would be debited from your bank account on a fixed date every month and will be used for purchasing units of the fund you have selected.
5. Easy Diversification
Diversification is the key when it comes to goal-based investing. With so many different types of funds that invest money in different types of markets, mutual funds make it easier for your portfolio to achieve diversification.
Even options like equity funds which invest your money in multiple companies from many different industries help you diversify your portfolio. As compared to direct equity investment, equity funds prove to be a more convenient and safer option even with regards to diversification.
All the different reasons discussed above make mutual funds an excellent option for all of your financial objectives. Moreover, the availability of different types of funds also ensures that every kind of investor, irrespective of their risk appetite, can start investing towards their objectives.
Now that you have a brief idea about how mutual funds are a good bet for your financial objectives, let us try to understand how you can use them for achieving your goals.
How to Achieve Financial Goals with Mutual Funds?
Every goal requires adequate planning and an effective strategy. If you are serious about your financial goals and want to achieve them through mutual fund investments, here are a few tips that can definitely help-
1. Understand Your Goal
The first step of goal-based investing is to understand your goal thoroughly. The goals can be divided into categories like long-term goals, medium-term goals, and short-term goals. For instance, an international family vacation next year is a short-term goal. If you want to purchase a car in 2-3 years or want to save for the downpayment of your home, it can be considered a medium-term goal.
If you are planning your retirement or want to invest in your child's future, it is a long-term goal. The duration in which you'd like to achieve a particular goal is an essential consideration as your mutual fund selection will significantly depend on this duration. If you are unable to make up your mind, you can use an online
mutual fund goal calculator
for more clarity.
2. Selecting Right Type of Fund for Your Goal
Once you have categorized your goals into long-term, medium-term, or short-term, the next step is to choose the right type of funds that match your objective. All the different types of funds are recommended for different types of financial goals.
For instance, equity mutual funds are ideal for long-term goals. If you have a medium-term target, you can go for large-cap equity funds, debt funds, hybrid funds, index funds, and funds of funds. For short-term goals, liquid funds are an excellent option.
3. Pick the Right Scheme
Once you know the type of fund in which you'd like to invest, you should then start searching for top schemes under that category. No matter if you want to invest in an equity fund, debt fund, index fund, or hybrid funds, several AMCs offer multiple schemes in each of these categories. For instance, if you are looking for best
mutual funds for short-term goals,
look for popular liquid funds or debt funds that suit your requirement.
Check the past performance of the fund, when the fund was launched, management, etc. to get a better idea about the fund. Focus more on the long-term history of the fund rather than the returns a fund has been able to deliver in the last few months.
4. Understand Mutual Fund Taxation
It is also essential to understand how your mutual fund returns would be taxed. The different types of funds are taxed differently, and the applicable tax rate will depend on the mutual fund type and holding duration. For instance, in equity funds, LTCG or Long-Term Capital Gains applies to investments held for 12 months. STCG or Short-Term Capital Gains is applicable if the holding period is less than 12 months.
But for debt funds, the LTCG is applicable for investments held for more than 36 months and STCG is applicable on investments held for less than 36 months. The LTCG on equity funds is tax-free up to Rs. 1 lakh provided you have completed the specified lock-in period. However, if the returns are above Rs. 1 lakh, LTCG of 10% would be applicable without the indexation benefit.
In the case of debt funds, the STCG would be added to the taxable income of the investor and taxed accordingly. The LTCG on redeeming debt funds is 20% with indexation benefit.
5. Focus on Diversification
Even if you have long-term goals and are only interested in
best long-term mutual funds
, it is still imperative to keep your portfolio diversified. Focus on adding a mix of different funds with a higher allocation to funds that best match your goals.
For instance, if you have long-term goals, allocate 60%-70% of your capital to equity funds and invest the remaining in other funds like liquid funds, debt funds, hybrid funds, etc.
Reaching Your Financial Goals with Mutual Funds
The flexibility of mutual funds makes them an ideal option for every type of financial objective. No matter if you have long-term goals, short-term goals, or a mix of everything, it is possible to achieve them with the help of mutual funds.
All you need to do is to understand how mutual funds work, the different types of funds available, and select ones that best suit your objective and investment profile. Plan your investment smartly and use online tools like
mutual fund goal calculator
to create an investment strategy which is in line with your objectives.
Trust reputed AMCs for your mutual fund investments to ensure that you experience utmost convenience and probably earn high returns that can help you get closer to your objectives.
Explore
Various Mutual Funds
here.
DISCLAIMER
The information contained herein is generic in nature and is meant for educational purposes only. Nothing here is to be construed as an investment or financial or taxation advice nor to be considered as an invitation or solicitation or advertisement for any financial product. Readers are advised to exercise discretion and should seek independent professional advice prior to making any investment decision in relation to any financial product. Aditya Birla Capital Group is not liable for any decision arising out of the use of this information.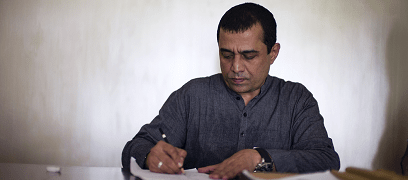 mutual-funds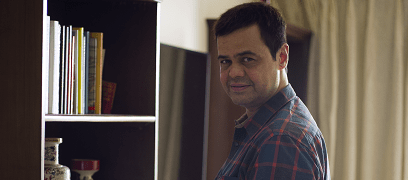 mutual-funds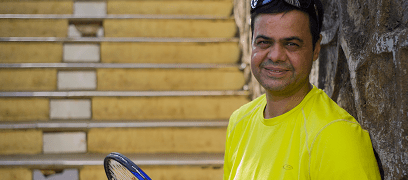 mutual-funds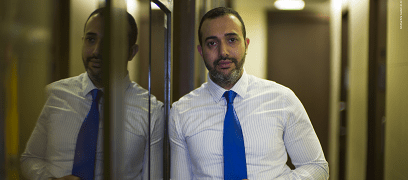 abc-of-personal-money
abc-of-personal-money
Posted on 05 February 2020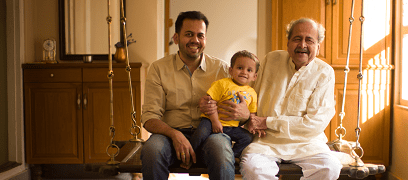 pension-funds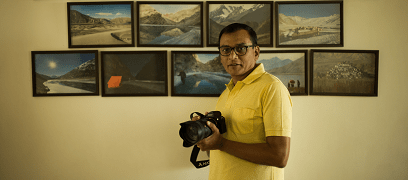 pension-funds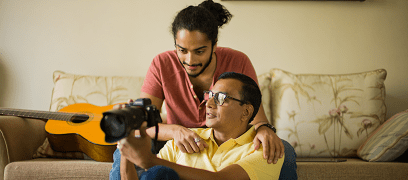 pension-funds