For Pune couple and founders of the online fashion portal "Karagiri", Pallavi Mohadikar Patwadi and Dr. Amol Patwadi, their dreams are "big enough", daunting too, worth investing their all to make it happen, not just for them but for the many lives they touch. Theirs is a remarkable story of commitment and a deep sense of philanthropy, which is a strong component of their success.
To have the dream and the courage to be on top, would take one further in life than any skill one might possess. Ellen Johnson Sirleaf, Liberian President, Economist and Nobel Laureate, also the first elected woman head of state in Africa, had said, "
The size of your dreams must always exceed your current capacity to achieve them. If your dreams do not scare you, they are not big enough!
"
Both husband and wife come from modest backgrounds. Amol comes from a "farming family", who saw his grandfather and others "toiling hard at the farm" and Pallavi, from a family of weavers, who worked the loom to provide a decent life to their children.
My grandfather told me about the hardships and the inhuman manner in which weavers were treated. I wanted to do something for them, make them independent and enable them to sell their products on my platform. .
These artisans have little idea about what is happening in the world outside and the schemes the government has for them. We are trying to do our bit", she says. "Through Karagiri we got a chance to help all these people", adds Amol. And it all started out as a hobby initially! Nashik-born Pallavi studied Electronics and Telecommunications Engineering at College of Engineering, Pune, but it was during her time at IIM Lucknow that the concept of "Indofash" later named "Karagiri" was born.
"While in my second year of engineering I wanted to do something of my own. I love fashion, handicrafts. Thanks to my IIM education I could identify the demand and supply gap, so I thought of doing something in that area"
"While in my second year of engineering I wanted to do something of my own. I love fashion, handicrafts. Thanks to my IIM education I could identify the demand and supply gap, so I thought of doing something in that area. Lucknow is famous for chikankari, so I started with chikankari saris, did a photo-shoot with my juniors and started selling them on eBay. Through that, I covered my entire fees for second year." She later put up a stall at the IIM campus, which was a sell-out, netting her almost ₹2 lakhs.
"My hobby definitely was a business. I could identify it", she says, adding she wanted to pursue it full time, instead found herself as an enviously-paid equity research analyst at Goldman Sachs, Bangalore! It was while in London that her MD asked her what she wanted to do in life, spurring her to "take a leap of faith" and pursue her "idea". If you keep waiting you will just be stuck here", he told her.
Chucking a high paying job for a "dream" is considered reckless and irresponsible, especially in a middle-class household, but it was among the weavers and the craftsmen that Pallavi found her mojo.
"I come from that background. Both my grandfathers were weavers. They used to weave beautiful saris. We had two hand-looms in our house. That was the only medium of earning for them. It was a joint family of 20. I have seen their life very closely. I've heard stories and seen how shabbily the weavers are treated, so I decided to do something for them. Chikankari was my main hub. I sourced from them and sold on Indian routes, Flipkart, Amazon. The response was phenomenal", she beams with happiness even as Dr Amol recalls how "impressed I was by her passion, her desire to give employment to people in rural areas.
"When I first met Pallavi, I was not sure if I wanted to marry a doctor or an entrepreneur, but her passion impressed me. Also, none in my family were into business, so it was quite an exciting proposition. I felt we could do it together", says Amol, himself an accomplished and respected orthopaedic surgeon. The pride in his voice when listing out his wife's achievements, their bonding and concurrence on financial issues, so crucial to giving heft to their shared dreams and aspirations, is unmistakable.
"Being an entrepreneur is tough, there are highs and lows, but your passion is what drives you to continue. You just put yourself back together and rise again"
"Being an entrepreneur is tough, there are highs and lows, but your passion is what drives you to continue. You just put yourself back together and rise again", says Pallavi recalling the time they had to fold up "Indofash", rethink marketing strategy, repackage and re-launch the brand as "Karagiri".
"Amol stood by me. Let's do it again", he said. We should not regret later in life that we did not when we had a chance", she says.
"One failure does not mean you cannot do it again. You have to keep trying. I saw her zeal and knew she could do it. Emotionally and financially we are supporting each other", says Amol, who did not think twice before investing his life's savings in Karagiri.
"Money is not a big thing. I was like if I want to make something big, I want to give my own. We can work hard and earn it again. If the venture works, then it is like nothing else. If it gives me loss, I am fine with it. I will work hard and try again", he says. Unwilling to take loans, Pallavi pawned off her jewellery and invested in the business. "The `15 lakh investment yielded a return of ₹1.2 crore and within six months we got the jewellery back. My business has always been cash rich, especially with the brand model. We never had to look for external funding. When we decided to set up our first showroom in Pune, it required a lot of capital investment. We raised one crore from angel investors. That is the only funding we have gone for in recent times", she explains.
However, they are inclined towards insurance which "plays a very important role. We are both insured - medical, life, vehicles. Our families are insured. It gives a sense of security if you are financially covered", says Pallavi.
"Medical facilities being expensive, you may end up spending a lakh on a small surgery. It's better to spend that money on the insurance EMI which will give you security", advises Dr Amol. "It is also a very good way of money management. If you are insured you will be taken care of irrespective of the balance in your account", she adds.
"Money," says Pallavi is "a by-product of our passions."
He is doing very well as an orthopaedic surgeon and through Karagiri we are earning good money.
With Warren Buffet as her "role model", Pallavi reveals that when "strategizing for a new line of clothing I plan that there is one safe line which will definitely sell. We don't splurge the entire budget on one product. I try to spread it across, so we recover the cost at least.
"Money is important. It empowers us to take on different risks and challenges, but money is not a priority. We do things we love and end up getting a lot of money. What we actually do is good financial management. We invest a lot, in our business, real estate, insurance and mutual funds, on high end gadgets like our BMW and save some amount every month for travel. We are not extreme savers or extreme spenders. We just balance well!
"If you are earning well and not changing your lifestyle you aren't getting anything. I am happy doing it all investing, saving and living my life the way I want", reiterates Amol.
So, how do they see themselves and Karagiri five years down the line?
"We want to open five showrooms in metro cities. In terms of online business, we are already exporting to 11 countries. Ninety per cent of our exports are to the US. We are looking to expand into B2B, supply to boutiques and make Karagiri a multi-million-dollar company."
KEY TAKEAWAYS:
Not all of us realise our dream of starting a business, (a) because of lack of adequate funds and (b) because we are uncertain of gains in business.
As explained in the article, money is important, and it is how we manage money that would help us realise our dreams. Financial management is essential to not only start a business but also to function our day to day life. Here are a few intakes of money management that every individual can plan.
1. Investment
Investment is a way to grow your existing wealth. Investment vehicles have different return potential depending upon the risk factor. You can choose over high risk to moderate and low-risk investment avenues. The returns are proportional to the risk factor, thus choosing high-risk avenues would derive higher returns in the long term.
2. Insurance
Insurance helps to build a sense of security during all times. With the rising medical costs, health insurance for the family saves from burning a hole in the pocket during any medical emergency. Also having insurance for your wealth or business can help you meet any uncertainties at any times.
3. Loans
Loans are a way to finance your dreams without digging into your savings or investment. Personal loans can help you get anything under the sun from buying expensive gadgets or planning your vacation. Budding entrepreneurs can rely on business loans for their start-ups without denting through their savings.
Therefore, saving, investing and securing are the three main pillars of money management. Whether it's starting your own business or buying your own house, these three pillars can help us form a budget and thereafter realize our dreams.
DISCLAIMER
The information contained herein is generic in nature and is meant for educational purposes only. Nothing here is to be construed as an investment or financial or taxation advice nor to be considered as an invitation or solicitation or advertisement for any financial product. Readers are advised to exercise discretion and should seek independent professional advice prior to making any investment decision in relation to any financial product. Aditya Birla Capital Group is not liable for any decision arising out of the use of this information.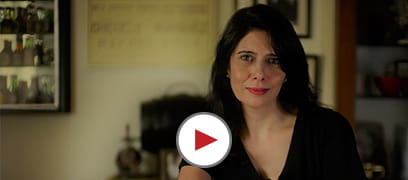 abc-of-personal-money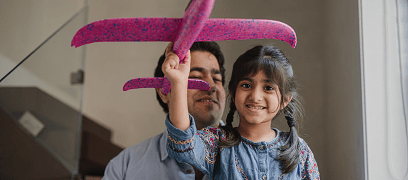 abc-of-personal-money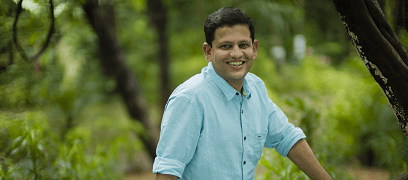 abc-of-personal-money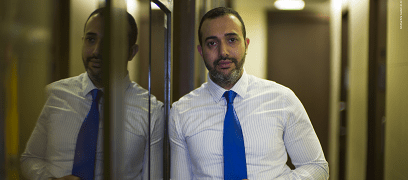 abc-of-personal-money
abc-of-personal-money
Posted on 05 February 2020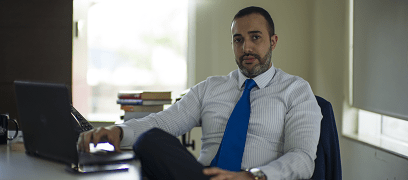 abc-of-taxes
abc-of-taxes
abc-of-taxes