Coleen had an interesting childhood. Her father was a flight engineer with Air India and her mother ran her own salon. One of the perks of her father's job was free air travel. So they traveled the world in business class, stayed in the best hotels, and she was exposed to a "good lifestyle" at a young age.
Her parents believed in enjoying life, travelling, and having fun. They did have savings and investments, but these did not occupy their thoughts too much. Perhaps her attitude towards money was shaped then. Money was something that was just there and clearly not something they had to worry about.
As a young adult Coleen was not very ambitious and had no serious career plans. At some level, she probably knew that she would continue with her mother's work of cutting and styling hair. It was always her "Plan B", she says. Modelling happened by chance, when a client at the salon persuaded her to audition for an assignment. She soon became a very successful and much-sought-a er ramp and print model. She was earning well, but was not "smart and savvy" about finances.
There was no one to advise her about savings and investments either. Since she was young, single, and free of responsibilities, she spent all her money on what she calls "frivolous" things: clothes, shoes and bags, travelling and partying with her friends. "Today I would do it all differently", she says, smiling ruefully. "Not much", Coleen admits. "It's just not frivolous anymore." She still believes in working hard, enjoying life and not worrying too much about money.
Live in abundance" is a favourite mantra, which she often repeats. But, with age and experience have come financial caution and wisdom.
So she has the basics – life insurance, car insurance, health insurance, and ownership of her business. Apart from that, she still has the somewhat laidback attitude towards money she had as a young model.
Savings and investments began to matter seriously only after she got married, had a child, and her responsibilities increased.
In financial matters, she's influenced primarily by people she knows and trusts. For instance, her Mutual Fund investments are handled by an old college friend who has experience and expertise in this field. She respects and values his advice and trusts him implicitly. In fact, upon being asked, "What would you say if a single company were to offer you everything from life insurance and health insurance to loans, etc.?", she seemed amenable to the idea, provided she got the same benefits that she was getting from her current investments. But when asked,
"What would make you trust a company?" she answered, "Only if someone I knew and trusted advised me that it was okay to."
If approached directly by such a company, she feels she would be unable to take an informed decision unless someone she knew well, vouched for it.
Her salon was bought through a bank loan, with support from her mom, who is a "fearless person" and a "risk-taker", as Coleen puts it. Coleen always wanted to own some real estate as an asset but was scared of taking a loan; she was daunted by the terms of payment, the interest and the collateral required. Her mother stood by her and urged her to take a chance and so she did. And it paid off. She repaid that loan in half the stipulated time and is the proud owner of her own salon today. She gets emotional when talking about her mother, whom she credits with helping her become who she is today, and with all that she's achieved.
Coleen is still very close to her mother whom she calls several times a day and she visits her parents daily to have lunch with them. Coleen's mother's advice to her was mostly about studying more and partying less, to not bunk college or drive the car. There was no emphasis on money apart from the expectation that she be financially independent. Coleen's advice to her daughter, on the other hand, (and to young adults in general), is to "Complete your education and invest wisely once you start earning". She also suggests developing a skill set, and to "always have a Plan B". Her daughter wants to study abroad and Coleen's willing to take an educational loan for that. But she also expects her daughter to get a scholarship and take partial responsibility for her own education.
She doesn't want her child to grow up entitled and to take anything for granted. She believes kids do better in life, are more ambitious and hardworking if things are not just handed to them. She wants her daughter to make money, invest it well and be financially independent. She strongly believes that
"Every individual, especially a woman, should have her own career and her own money. She should be able to support herself and her children and run her home independently. Never be financially dependent on anyone."
The advice Coleen got growing up is perhaps indicative of a simpler time, when it was enough to study hard, get a decent job and things would somehow fall into place. In contrast, her advice to her daughter is a reflection on today's cut-throat and competitive world where people feel compelled to thus prepare their children, with umpteen bits of advice for a tough and unpredictable future.
Coleen's three main financial goals are an educational loan for her daughter, adequate savings to maintain their current lifestyle post-retirement, and enough money for travelling which she loves. "What is NOT a goal?", she adds emphatically, while saving for a big showy wedding for her daughter! "Having too much money changes people, it changes their attitude towards money", she believes. She doesn't want to change. She has evolved from a young girl who "never thought about money", to a mother and business owner who respects it more because she now realizes its significance. She appreciates the value it adds to life in terms of providing peace of mind and a buffer against hard times.
She realizes now that only having a certain amount of money ensures a "good lifestyle". Even so, she doesn't want to fret and worry constantly about savings and investments. She's sensible about such matters, of course, now that she's older, has more life experience, more responsibilities- aging parents, a child, a business to run… Yet, essentially her attitude towards money remains relaxed and easygoing-
"Live in abundance", she repeats, meaning, "Live like you have enough and you will."
KEY TAKEAWAYS:
Financial planning lessons should begin at a very young age as soon as the child earns his 1st pocket money. Teaching them to save money initially would be the first step to manage money. While initially, one can start with the concept of savings account, later one can explain the idea of investing hard-earned money to grow wealth.
Why should children be taught financial planning?
Children have the power of time, and that helps them to enjoy the magic of compounding if they start investing at a very early age. By the time your child is a teen, he or she would have diligently saved a good corpus in the savings account.
Teenage could be the right time to introduce them to stocks and mutual funds and allowing them to make small real-time investments and take real-time risks.
The outcome of gaining or losing money would always help them to understand the functioning of markets and handling them efficiently by the time they start earning their salary.
Should children be introduced to Loans and Insurance?
Children should be introduced to loans – especially education loan or student loan to help them with their studies in future. Also allowing them to take the loan at a tender age and repaying them within the stipulated time would build in more confidence to take car loans or home loans in future.
Benefits of health insurance and Life insurance should be explained to them as soon as they start earning. Taking health insurance would help them from burning a hole in their pockets during any medical emergencies. Having a Term insurance at a tender age would be helpful for them in terms of low premium.
Wrapping up!
As against earlier times, when our parents kept us away while planning for any finances, now allowing your children to participate in such decisions would help them to remain informed while they have reached the earning age. A financially uninformed person is always dangerous to himself and his family when armed with money and loans.
DISCLAIMER
The information contained herein is generic in nature and is meant for educational purposes only. Nothing here is to be construed as an investment or financial or taxation advice nor to be considered as an invitation or solicitation or advertisement for any financial product. Readers are advised to exercise discretion and should seek independent professional advice prior to making any investment decision in relation to any financial product. Aditya Birla Capital Group is not liable for any decision arising out of the use of this information.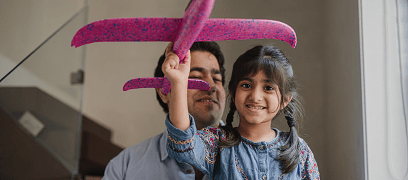 abc-of-personal-money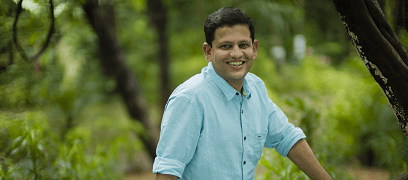 abc-of-personal-money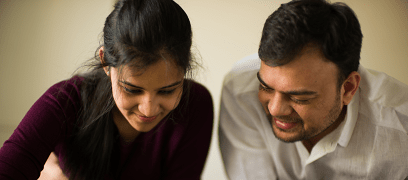 abc-of-personal-money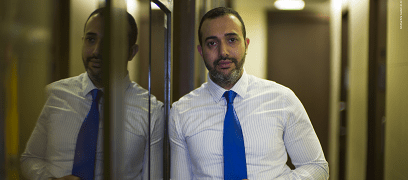 abc-of-personal-money
abc-of-personal-money
Posted on 05 February 2020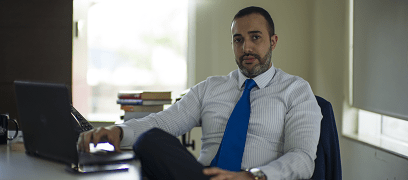 abc-of-taxes
abc-of-taxes
abc-of-taxes