Rishi hails from Jabalpur, a small Madhya Pradesh town and Delhi-girl Shivna, having lived in the sheltered cocoon of a tight-knit family, is now flexing her independence after marriage. The markers for 'success and respect' mean a good-salaried job, a home, decent bank balance and investments.
Rishi and Shivna like to splurge on 'experiences' more than on material things! Travel tops their goals. And they know how to achieve their milestones without compromising on their pursuit of happiness. They have their lives sorted: Maintain a work-life balance, indulge on luxuries, pursue a hobby, travel and be part of the smart set.
"For millennials like us it is important to do something for ourselves now. When I talk to my parents, I can sense that. Although they have had a good life, they've missed out on many things because of responsibilities towards our education, marriage, etc. I do not want to do that. The value of something today may not be so at age 50. Like, skydiving is interesting right now, but I will not do it when I am 50", says Shivna."
"We have just one life. We must make the most of it. Unlike our parents' generation, which did many things out of compulsion, the idea is to feel free to do things. One loves to travel, experience different cultures and then later think about what we are going to leave behind as a legacy, or family", adds Rishi.
The duo has adjusted well to Mumbai's fast-paced life. "I like the fact that you have so many options to go out, do things and make friends. It's a convenient life. I get the best of service and technology…everything is available. Even the professional opportunities are immense, whether you want to start your own business or opt for the corporate life"
An MBA from MICA, Rishi after a seven-year stint at multiple organisations in Mumbai joined a startup which offers more growth opportunities. He is enamored by the startup ecosystem, as
"Working in a startup gives you a lot of respect in society. Also, you grow with the company, get more out of the 10 hours you spend in office and everyone is looking at the larger picture of 100 % growth. "
True, there is no stability as a lot depends on funding, so there must be a balance between security and stability."
"Luckily, we have this balance. I don't care if I don't have a job three months down the line as I have my savings and a household with a secure job," he adds.
"For us, it is subconsciously paced out that one partner is in a stable job and the other is taking risks. There is support from our parents", says the risk-averse Shivna, preferring the stability of a well-structured job.
"Working and earning is very important for women", she says having seen her mother, a housewife, "hesitate on spending on herself from the fixed monthly expenses she got from my father. I do not wish to be in a similar situation."
"I earn because I want to be the queen of my life. I want people to look up to me. Earning is empowerment."
Money gets you a comfortable lifestyle but also many intangibles like experiences, respect, exposure to different things and stature in society. Freedom to spend comes from the power of earning yourself," she adds.
"I will never stop working. I earn to live the lifestyle I want, which is beyond roti, kapda and makaan. Ten years ago, I had the mindset to save for future. But one does not know what may or may not happen 20 years down the line, or who will be around. I am conscious that money can buy me something, so I will buy it right now than push it for later," says Rishi.
Given the frequent refrain of 'experience' and a yearn for a life untrammelled by responsibilities, it is revealing to hear their thoughts on investments, savings, and tentative plans for future.
"You work for 35 years of your life and the rest 35 you don't. Hence, it is imperative to have retirement money. I've learnt to put some amount, 'locked or fixed', so it is not easily accessible."
Apart from a tax-saving investment, there is also a long-term investment, which is a small part of my income because just now I want to enjoy life. In today's age the use of money is more than what it used to be in the 70s and 80s, where money was a number in bank account with limited use. If you give me unlimited money today, I'll want to multiply it 10 times in a month!" says Rishi who has a speculative streak.
Shivna favours 'liquid investments' so "I can withdraw when I want. I invest in mutual funds and equity. We have just started out in life but definitely our investments and savings will increase over the years", she adds. Unlike her parents' generation which equated 'prosperity' with a home purchase, this millennial couple has, like many of their peers shifted the aspiration goalpost. A home buy is not a priority.
"A house has functional value for me. Owning one is not a status symbol for me but living in a plush apartment fitted with modern amenities is."
We believe in having money in the pocket and spending it rather than having an asset like home," he says. For the more cautious Shivna a home purchase "would be an investment and tax saving in the future" but she would not like to commit to it immediately. "I don't want to block my money in something where I will not have enough money to spend on other things."
Loans too are not high on their agenda unless it is a small-ticket loan which is about "ten per cent of my salary, without compromising my day-to-day life. A home loan comes with big EMI burden, ties you down for 10-20 years and takes away your freedom. I took an education loan earlier. My Dad offered to pay it off but I refused for two reasons- it was more about doing it for yourself and MBA being high cost I didn't want to put that burden on him," shares Rishi.
Shivna too is fine with small loans to pay for a Rs one lakh phone for which she "doesn't have to shell out a big amount of money or go to the bank and sign papers. I can easily order the product online; put my card details and it's done at zero interest EMI."
"A one lakh phone pinches a lot if it's going out of your bank account. But when the same thing is spread over 12 months without interest, it makes for an easy buy," says Rishi.
Health insurance is also important as "in today's hectic lifestyle, there can be many health issues. It makes sense to have that cover. One should consider it as a living expenditure, an enabler that provides security. Also, term insurance is my safety. If something happens to me, my successor will get it", he says.
KEY TAKEAWAYS:
Planning your life goals is imperative to enjoy life with absolute freedom. Life goals would include saving for your travels, your lavish home, your car, indulging into luxury lifestyle along with your retirement goals. All these goals exclude your day-to-day activities which also need proper funding. And all these could be possible only with disciplined and time-to-time investment.
Saving for your Retirement Funds
It is paramount to save for your retirement right after you have started earning to continue with the same standard of living even after your retirement. Your investment pattern during your work life decides your retirement funds. You can set aside certain funds to invest in assets where you can get higher returns in the long run apart from saving in tax- saving instruments.
Health Insurance
Another important investment is having a health insurance which would provide you and your family with financial security even during any major health crisis. The insurance can pay off the medical expenses without burning a hole in your pockets or digging into your savings.
Short Term Loans
Taking short-terms loans for meeting small goals could be helpful if it doesn't require any extra EMI or if the interests are too low. Having a short term loan would help to even out the amount throughout the months rather than shelling out a big chunk at one go.
Also, savings for goals require to be disciplined and strict. Invest in funds where you can lock your money and would not have to access it unless it's too urgent. This way, you can avoid impulsive buying and meet your life goals easily.
Click here to visit our
personalized online advisor
that gives you the financial expertise you need.
DISCLAIMER
The information contained herein is generic in nature and is meant for educational purposes only. Nothing here is to be construed as an investment or financial or taxation advice nor to be considered as an invitation or solicitation or advertisement for any financial product. Readers are advised to exercise discretion and should seek independent professional advice prior to making any investment decision in relation to any financial product. Aditya Birla Capital Group is not liable for any decision arising out of the use of this information.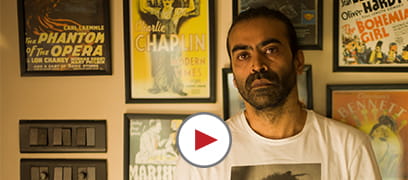 themoneyproject
themoneyproject
themoneyproject
Posted on 23 January 2020
themoneyproject
themoneyproject
Posted on 22 January 2020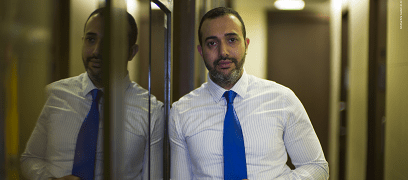 abc-of-personal-money
abc-of-personal-money
Posted on 05 February 2020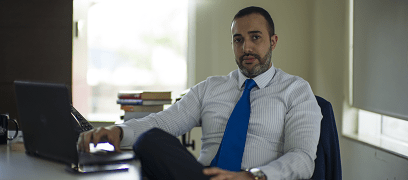 abc-of-taxes
abc-of-taxes
abc-of-taxes