Do you want to spend your retirement years pursuing a hobby or travelling the world? Want to start a small business of your own or just spend quality time with your family once you are done being a part of the workforce?
Irrespective of what you'd like to do after retirement, you will definitely need a considerable amount of money to enjoy the golden years of your life in the best way possible. And with no monthly salary, you'll mostly have to rely on your savings and investments for your post-retirement expenses.
But to make sure that you have enough to live the retirement of your dreams, you'll have to start planning the same in your working years. While a lot of people in India now understand the importance of
retirement planning
, most people are still clueless about where to begin.
If you want to make sure that your retirement years are exactly the way you want them to be, here are eight golden rules that can help you start working towards it-
1. Start Planning Early
The most important retirement advice that you'd ever come across is to start planning your retirement as early in life as possible. By starting early, you will have more time to plan the retirement, commit mistakes, and still be able to achieve the retirement target. Moreover, the nature of most investment options is as such that longer you remain invested; the higher will be the returns.
So, rather than waiting for your 30s and 40s to start searching for the
retirement planning process
, start doing it right from when you are in your 20s. Many experts suggest that you should start setting aside a small amount right from your first salary if you really want to live the retirement of your dreams.
2. Know What You Want to Do After Retirement
To start planning your retirement, you first need to know what you'd like to do once you retire. While it is not necessary to know everything in detail, you should at least have a basic idea of the things that you'd want to do once you stop working. It can be travelling, music, gardening, moving to a different city/country, an entrepreneurial venture, or just spending time with the family.
This is an integral part of
how to plan retirement in India
as there are several post-retirement activities, and some more expensive than the others. For instance, if you plan to travel the world or start a business, you will mostly need a considerably higher amount of money as compared to something like pursuing a hobby.
Depending on what you'd like to do, you can work out a basic budget for your post-retirement years. Just consider the bigger expenses while creating the budget so that you at least have an idea of how much money you will need to live comfortably after retirement while also enjoy the things you love.
3. Focus on Your Lifestyle
Once you have a basic idea of what you'd like to do after retirement and how much it can cost, the next important part of
how to plan retirement
is considering your lifestyle expenses. The lifestyle you live can have a significant impact on how much money you will need for your retirement. To estimate the lifestyle expenses, analyse your current monthly spending.
Think about whether you'd like to make any changes to the lifestyle you currently live after you retire. For instance, you might consider moving to a cheaper house or city after retirement. Also, you might be required to manage the expenses of your children now, but the same will mostly not be required by the time you retire. Consider these factors to get an estimate of your monthly expenses after retirement.
4. Take Inflation into Account
If you are looking to get an estimate of the corpus for the
retirement planning process
, you cannot miss considering inflation. Think of it as a sort of compounding interest that is working against you. In simpler words, it is the rate at which things get expensive every year. For instance, think about how much a packet of bread or milk used to cost around a decade ago and what their prices are now.
This is an elementary example of how inflation works. So, by the time you retire, probably in the next 20-30 years, you will definitely need much more than what your current estimates based on current expenses are. This is another important reason to start working towards your retirement plan as early in life as possible.
5. Understand Your Investment Profile
Gone are the days when just savings and investment options like Fixed Deposits were enough to live a decent lifestyle. Living a comfortable life in India is getting more and more expensive with every passing year. Right from real estate, education, healthcare, to the basic household expenses, everything is getting more expensive.
So, the good old formula of keeping your savings in a bank account or FD won't work anymore. This is especially true for a long-term goal like
retirement planning
. You need to start investing your savings if you really want to ensure that you have an adequate retirement corpus. To begin investing, you first need to understand your investment profile. These are now several investment options in India, but not every option is ideal for every investor.
Start focusing on things like how much return you'd like to generate every year, what your retirement corpus target is, your age, and how much risk you are comfortable with to get a better idea about your investment profile.
6. Select Investment Options Based on Your Investment Profile
Once you know your investment profile, you can then start browsing through the available investment options. For the
best retirement planning
, you can consider equity-related investment options. Some of the top options include direct stock investment, equity mutual funds, and equity-oriented hybrid funds. Direct equity investment is generally known to be riskier than mutual fund investments.
Moreover, you will also need a considerable amount of knowledge and experience to be able to pick quality stocks that can deliver long-term capital growth. With mutual funds, you get a professional management team that takes the investment decisions on your behalf. If you are young and want to start investing for your retirement, you can consider SIP (Systematic Investment Plan) option.
This will allow you to start investing as little as Rs. 500 per month in the fund of your choice. If in the initial years of employment, you cannot invest a lump sum amount, SIP can be a great option. This will allow you to start investing for your retirement from an early age, even with a small amount.
7. Focus on Your Health
Your investment will be of no good if you end up spending most of it on healthcare. Start taking your health seriously right from when you are young to increase the chances of being physically fit in the later years of your life. While health risks can never be fully eliminated, by inculcating healthier habits, you surely can reduce the chances of suffering from a severe health problem in the future.
If you are looking for
retirement tips
, one of the best tips is to purchase health insurance. This will keep your finances protected from expensive healthcare costs. You can consider an individual policy for yourself, or if you are the sole breadwinner of the family, you can also consider a family floater health plan. The family health plan will also keep the health of your family members protected.
8. Use Credit Responsibly
Last but not the least is to be a responsible borrower. The lending industry in India has gone through a major shift in the last few years. A large number of financial institutions in India now offer many different types of loans for a host of your needs. But while it is now easier to get a loan, you should only take one when you actually need it. Same is the case with credit cards too.
Ensure that you have a solid repayment plan in place if you are taking any type of credit and repay the same on time to have the best retirement planning
.
Bad debt can be challenging to handle once things start getting out of hands, and this can put a huge dent on your retirement planning process. Also, try to clear up all your debt before you retire so that you don't have to worry about them in your retirement years.
Planning Retirement Like a Pro
The best time to start planning your retirement is right now. Once you combine your expected post-retirement expenses with inflation, you will see that you need a significant amount of money to live the retirement of your dreams. For most people, the only way to achieve this is to start planning retirement as early in life as possible.
If you are thinking about
how to plan retirement in India
, the rules discussed in this post can be an excellent starting point. While you might have 20-30 years or even more for your retirement, now is the right time to start making small changes to your life to make sure that you live a comfortable and financially independent life after retirement.
Click here to visit our
Retirement Planning Calculator
DISCLAIMER
The information contained herein is generic in nature and is meant for educational purposes only. Nothing here is to be construed as an investment or financial or taxation advice nor to be considered as an invitation or solicitation or advertisement for any financial product. Readers are advised to exercise discretion and should seek independent professional advice prior to making any investment decision in relation to any financial product. Aditya Birla Capital Group is not liable for any decision arising out of the use of this information.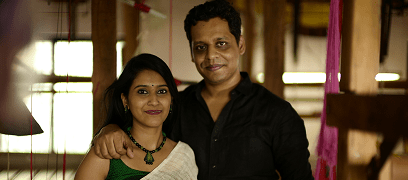 abc-of-retirement-planning
abc-of-retirement-planning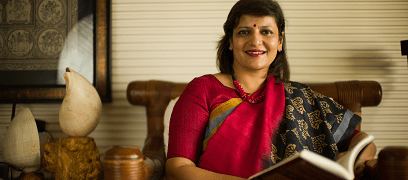 abc-of-retirement-planning
abc-of-retirement-planning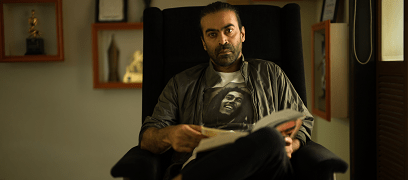 abc-of-retirement-planning
abc-of-retirement-planning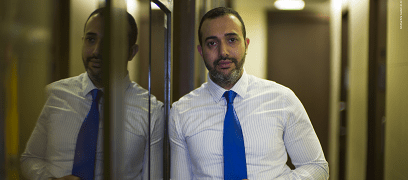 abc-of-personal-money
abc-of-personal-money
Posted on 05 February 2020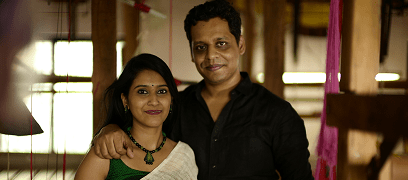 abc-of-retirement-planning
abc-of-retirement-planning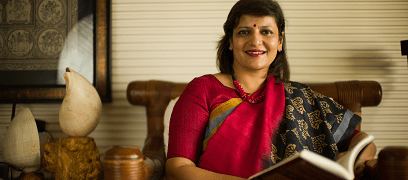 abc-of-retirement-planning
abc-of-retirement-planning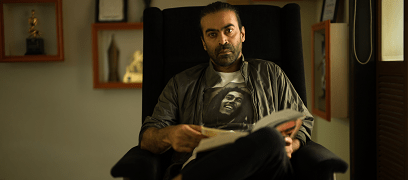 abc-of-retirement-planning
abc-of-retirement-planning