Imagine you are looking to buy something for the first time. While you might have a basic idea of how this thing works, all the different types of options are making the selection difficult for you. So, will you just pick a random option or first understand the differences between them and then select one that best suits your requirements? Most people would definitely choose the latter approach.
Now, replace this scenario by purchasing health insurance. The significance of understanding all the different types of health policies in detail extends further as it is not your daily use product but something that will play a crucial role in your life. With so many insurance providers in India now offering so many different types of health plans, understanding their working and differences is a must if you want to pick the best. Let us have a look at some of the most popular health insurance types in India and try to understand their working. Hopefully, by the end of this post, you will know what type of policy is right for you.
Indemnity Plan
If you want to understand how health insurance works, you should first know what an indemnity plan is. In simple words, all the different types of indemnity health plans have a fixed limit up to which the policyholders' hospitalization expenses are covered. While the policyholder is allowed to make multiple claims, the coverage amount will not exceed the maximum limit.
There are two different ways in which your insurance provider pays your medical expenses.
1.Reimbursement facility
- With reimbursement facility, the policyholder first pays the hospital bills and later gets it reimbursed from the insurance provider.
2.Cashless facility
- For cashless facility, you are not required to pay the medical bills as the insurance provider pays it directly to the hospital.
But you need to be at one of the network hospitals of the insurance provider to use the cashless facility. So, make sure that at the time of selecting an insurance provider, you go with one that has an extensive list of network hospitals, and at least a few of them are close to your residence.
The indemnity plans are further divided into many different types of health insurance plans. Some of the most popular ones are-
Individual Health Insurance
As the name suggests, these are health insurance plans for individuals. With this type of policy, the insurance provider will only cover the medical expenses of a single individual. Most of these plans offer extensive coverage, including pre- and post-hospitalization expenses, consultation charges, medical tests, and more.
As these plans only cover an individual, the premiums are generally lower than most other types of policies. Existing illnesses, if any, are usually only covered after the waiting period of 2-3 years. You get reimbursement as well as cashless facility with individual plans.
Pros
The premiums are more affordable
A good option for people with a low budget and no dependents
Cons
Difficult to track and manage if you are managing multiple individual plans in your family
Relatively more expensive than family floater policy
Family Floater Plan
It is one of the most popular types of health insurance in India and allows you to add your spouse and dependent children in a single policy. There are also plans which allow you to add your parents, in-laws, and even your siblings.
Family floater plans have a single coverage amount which is shared by all the family members. For instance, if the coverage amount is Rs. 15 lakhs, all your family members covered in the policy will get to share this amount in a year. As these plans cover multiple family members, their premium is higher than individual plans.
Pros
Covers all the family members under one single plan
Easier to track
Better Tax Benefits
Cons
More expensive than the individual plans
The coverage amount is shared between the family members in a year
Group Health Insurance
An increasing number of employers in India now offer group mediclaim policies to their employees. Just like a standard health insurance policy, a group health plan also has a fixed coverage amount up to which the insurance provider will cover the hospitalization expenses of the policyholder. Employees are generally required to pay very low premiums for such group policies.
These plans too, come with cashless facility. Some employers also allow you to add your family members to the policy. But as the coverage amount with these types of health insurance plans is generally low, most people consider purchasing additional individual or family floater plans.
Pros
Less-stringent medical checks than individual and family floater plans
The premiums are shared between the employer and employee
Covers some clauses such as pregnancy which are not covered under standard policies
Cons
The policy will most likely only be valid until you are an employee of the organisation funding your plan
The coverage amount may be considerably lower and not customized according to your specific needs
Unit-Linked Health Plans (ULHPs)
These plans offer dual benefits of investment and financial protection in case of hospitalization. A part of the premiums you pay goes towards providing you medical cover, and the rest of it is invested, and the returns are added to your savings pool. Thus, you can withdraw this amount as and when the need arises.
Pros
Offers dual-benefits of investment and health cover
In the case of hospitalization, the savings pool can be used to cover for the expenses that are not covered by the policy
Cons
From the premium allocated for investment, fund houses charge a premium allocation fee and policy administration fee, and only the balance is used for investment
As only a part of the premium goes for health cover, the sum-insured amount may be reduced drastically.
Fixed Benefit Plan
While an indemnity plan covers hospitalization expenses up to a specific limit, fixed-benefit plans offer a fixed amount generally for listed conditions or illnesses such as accidents, cancer, heart diseases, etc. With these plans, you also get coverage if you are diagnosed with a particular health condition which is covered in the policy.
Some popular types of health policies under this category are as follows-
Personal Accident Plan
With the increasing cases of road accidents in the country, a personal accident plan can be a great option. These plans offer coverage for permanent or partial disablement and accidental death. Some of the plans also come with education benefit and orphan benefit, which can be very helpful for your dependent children.
Some of the insurance providers also offer add-on coverage such as temporary total disablement, worldwide emergency assistance service, and accident in-patient hospitalization with personal accident plans. Moreover, even if you suffer from an accident and have any loan obligations, the insurance provider will take care of that as well.
Pros
Comes with added death and disability cover
Covers not just hospitalization expenses but pre and post hospitalization charges as well which may be excluded from a standard health insurance policy Cons
Covers hospitalization expenses only in case of an accidental injury and not any other illness.
Critical Illness Plan
With a critical illness plan, you can protect yourself against several common critical illnesses. These include but not limited to heart ailments, cancer, tumor, kidney failure, liver failure, etc. Once you are diagnosed with a critical condition, you might need multiple hospital visits over a considerable period of time. Moreover, it may lead to income loss if you are not able to work any more.
So, apart from the hospitalization costs, you will also be required to take care of several other expenses such as medical costs, medications, doctor visits, and more, which can prove very expensive. With these types of health policies, you receive a fixed lump sum amount which you can use for the treatment of your critical condition.
Pros
Pays a lump-sum that can cover for expenses which may not be covered under a standard health insurance policy
Hospitality is not required to get the amount disbursed
The plan is usually for 10-30 years, and there is typically no change in premiums unlike a health insurance policy for which the premiums may change year-on-year
Cons
Restricted coverage for only the listed critical illnesses
Usually does not cover pre-existing diseases versus an indemnity plan that covers the pre-existing diseases after the waiting period is over.
Hospital Cash Plan
If you want to know how health insurance works in India, a popular type of policy you should know about is the hospital cash plan. With these plans, you can protect yourself from any unplanned costs during your hospitalization. Once you are hospitalized, there is no saying as to what kind of treatment you might require. Such unforeseen costs can put much stress on your finances.
With a hospital cash plan, you can get daily cash benefit from Rs. 500 to Rs, 10,000 as per the coverage amount you have selected. Many of the plans also come with convalescence benefit if you are hospitalized for more than seven days. Parental accommodation and wellness coach are some other benefits available with these plans.
Pros
Pays a fixed amount each day until you are in the hospital
Shorter waiting period on pre-existing diseases than an indemnity plan
Cons
Does not cover for pre-hospitalization and post-hospitalization charges
Requires hospitalization of at least 24-hours
Selecting the Right Health Insurance
With people as young as in their 30s and 20s now suffering from a wide range of health conditions in India, the need for health insurance is at an all-time high. If you have finally made up your mind and want to purchase a health insurance policy, it is essential to pick a policy that perfectly suits your health requirements.
Now that you know the basics of how health insurance works in India and how the popular plans differ from one another, you are now more prepared to make the right buying decision. If a particular type of policy suits your requirements, try to know more about insurance providers that are popular for such policies.
Once you have a list of some top insurance providers, compare the premiums, features and benefits, and inclusions and exclusions of policy to reach the right conclusion. In case of any queries, do not mind getting in touch with the insurance provider. In most cases, the provider will assign an insurance expert to answer your queries and help you pick the right type of health insurance.
Learn more about different
Health Insurance Plans
here.
DISCLAIMER
The information contained herein is generic in nature and is meant for educational purposes only. Nothing here is to be construed as an investment or financial or taxation advice nor to be considered as an invitation or solicitation or advertisement for any financial product. Readers are advised to exercise discretion and should seek independent professional advice prior to making any investment decision in relation to any financial product. Aditya Birla Capital Group is not liable for any decision arising out of the use of this information.
health-insurance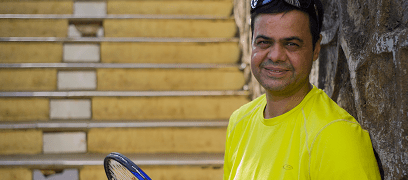 health-insurance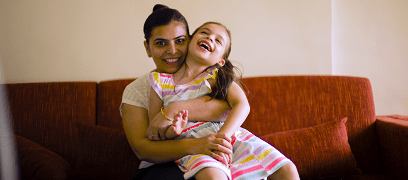 health-insurance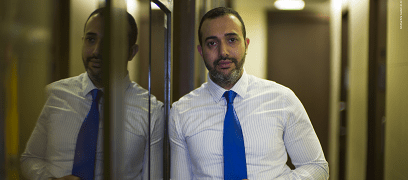 abc-of-personal-money
abc-of-personal-money
Posted on 05 February 2020
health-insurance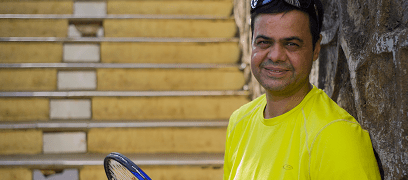 health-insurance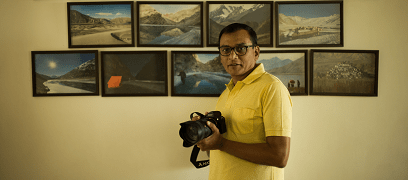 motor-insurance