A life insurance policy is basically an agreement between the policyholder and the insurance company that states that if, under unforeseen and unfortunate circumstances, the policy holder passes away, and then his or her family would get a lump sum amount to fulfill their financial needs.
This amount, called the death benefit, is completely tax-free and the family or the concerned nominee can choose what they want to do with it. The insured person has to pay a monthly premium to the insurance company for a specified number of years, depending on the type of life insurance.
There are two main types of life insurance policies that a person may need, a whole life insurance and a term life insurance.
Whole life insurance:
This type of insurance policy is meant to last for the whole lifetime of the insured person, or till the maturity date, provided that all premiums are paid.
Term life insurance :
A term life insurance insured provides coverage to the insured person for a specified term, like 5 or 10 years. After the term is over, the policyholder may extend his or her policy or convert to a whole life insurance.
Do I need life insurance if I have no dependents?
If you have absolutely no one depending on you for their financial stability, then you do not require life insurance. But, if you want to cover any costs that may come up after your death, like a funeral or if you wish to leave someone you care for a substantial amount of money for their welfare, then a life insurance can be considered.
What is the best stage of life to get life insurance?
The younger you are, the healthier you are. Therefore life insurance policies for younger people always are a good idea and can be purchased at significantly cheaper costs. After you attain a certain age, premiums will become higher since the probability of medical diseases also increases as you age.
Who needs a life insurance policy?
When it comes to the age-old and vital question of whether you actually need a life insurance policy, the answers are many. It all depends on what stage of life you're in and what your goal is to buy life insurance. Of course, the primary goal of any life insurance is to secure your family's finances if you pass away. It is a way to ensure that your family can carry out their day to day expenses, pay bills, pay rent or EMIs and pay school fees even in your absence. But a life insurance policy can have secondary benefits as well, like tax savings and as an investment.
So, who should get life insurance and when they should get it, depends on a lot of factors. Given below, is a list of people who may or may not need to buy life insurance, along with a few situations when one should opt for life insurance.
Young and single adults
If there is someone
who needs life insurance the least
, it is very young individuals. In most cases, very young people that are single and who do not have anyone depending on them for their finances will not require a life insurance policy.
The one reason a young person may buy life insurance at an early age is to make sure that the premiums stay low even when the person actually needs life insurance after a few years. This is because premiums increase as a person ages and so does the probability of diseases, leading to problems in your medical test.
New families
New families or people who are about to be married should be the first in line to get life insurance. The reasons are simple. When you start a family, you immediately have someone depending on you, even if both partners are working. Any future children shall also benefit from the life insurance payout in case something happens to you.
One of the advantages of getting life insurance just before you get married or when you're newly married is the lesser cost of premiums.
Existing families
If you belong to an existing family with one or more breadwinners and children, then you must have a
life insurance plan for family
in place. If you're the sole breadwinner of the family who brought a monthly income that paid for your children's education, house bills, rent or EMIs and day to day expenses, then your family will need some financial stability if something were to happen to you. Even if both you and your partner are working, a life insurance policy is necessary to pay for people working inside the home, like child caretakers and people doing home chores.
People with home loans
The purchase of a home via a home loan is a significant expense and if you pass away, then your family may not be able to pay the EMIs. With life insurance, you can rest assured that your family home is secure because the death benefit paid out to your family can be used to pay your loan EMIs. Insurance companies also offer to pay the death benefit via monthly installments, helping your family to regularly pay the home loan EMIs.
Working couples without children
A married couple who do not yet have a child, and who are both bringing in a monthly income, may or may not require life insurance. In this case both partners have to weigh in their options and decide whether they need life insurance. The number one factor is the salary.
If one of the partners passes away, will the other partner be able to sustain their lifestyle comfortably with their salary alone? If the answer is yes, then they do not require life insurance. But if one partner is contributing a much higher amount to the finances, then a life insurance policy would leave the other partner in a much better position, provided that the cost of premiums is not much of a burden on the couple.
Employed persons that have life insurance provided by their company
Many companies provide life insurance to their employees. But is a company providing life insurance policy enough or should you go for a separate life insurance policy as well? The latter situation is what you should be aiming towards. The problem with a work-related life insurance policy is that, it will be terminated when you leave your job. It is always better to have a separate life insurance policy because even when you're out of a job or between jobs, you would still have coverage.
Business owners
If you're a business owner or a business partner, you're likely to have many people relying on you. In this case if something happens to you, they will be in an unfortunate position. Thus, a separate life insurance policy to take care of your business obligations is always a good idea.
Life insurance for children
A life insurance for children is mostly not required, other than in very specific situations. For example, if you suspect that your child may acquire a hereditary condition later when he or she is older, then getting a life insurance for them before the condition is diagnosed is a good idea. This would help them in passing the medical evaluation and secure a life insurance that they can use for their own families. If they do get the condition and then apply for a life insurance, their chances of passing the medical test will be slim and they would have to pay much higher premiums.
Life insurance for parents
Some people think of this as a good strategy for financial stability. You can get life insurance for your parents when they're young enough, with you as the sole or one of the beneficiaries of the death benefit. Of course, the premiums might be high, but if your parents are young enough with no illnesses, then you might be able to pay the premiums and secure the death benefit after they pass away.
Senior citizens and retired persons
Most senior citizens and retired people do not need life insurance because they do not have anyone depending on them for their finances, and the cost of life insurance at this stage would be high. However, if the concerned person wishes to leave a good amount of money for a loved one or their family as a backup or saving, then they can go for a life insurance policy, provided that they pass the medical test and are up for paying higher premiums.
Life insurance or tax deductions
The tax benefits of life insurance are well known, and many people opt for a life insurance policy to protect their wealth and save up on taxes. Even after retirement, it can be a good idea to purchase life insurance so that you can ensure that your legacy and wealth is protected and your family can use it comfortably.
Thus, life insurance is a great tool to secure your family's finances. You paid the monthly premiums and your family will receive the dividends of your hard work even in your absence. But there are many instances where you actually do not need life insurance, and purchasing it unnecessarily may turn out to be a bad financial decision. The above list will help you decide whether a life insurance at your age, your particular stage in life and your current situation is a good idea.
Learn more about our
online life insurance plans
here.
DISCLAIMER
The information contained herein is generic in nature and is meant for educational purposes only. Nothing here is to be construed as an investment or financial or taxation advice nor to be considered as an invitation or solicitation or advertisement for any financial product. Readers are advised to exercise discretion and should seek independent professional advice prior to making any investment decision in relation to any financial product. Aditya Birla Capital Group is not liable for any decision arising out of the use of this information.
life-insurance
life-insurance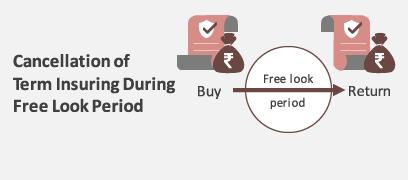 life-insurance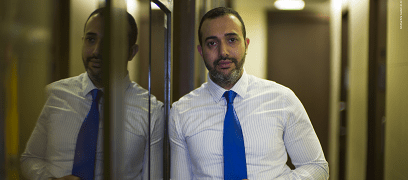 abc-of-personal-money
abc-of-personal-money
Posted on 05 February 2020
life-insurance
life-insurance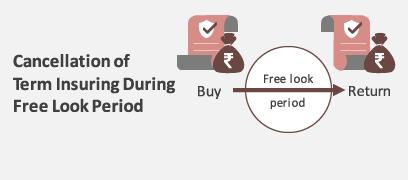 life-insurance