Several studies suggest that more than 75% of new business fail within the first 18 months. Inability to manage the cash flow is known as one of the biggest reasons for their failure. While there are now many different options to fund your business, most of them are complex and not practical for many businesses.
The last resort is often applying for a business loan. However, while there are now several financial institutions in India that offer business loans, getting the loan application approved is an uphill task. Lenders reject most of the business loan applications due to several reasons.
If you are looking for a business loan for entrepreneur, these are some of the reasons why a lender might reject your loan application
1. No Credit or Bad Credit
In case if you are just starting a business, the lender would be keenly interested in your individual credit score. If you have been running your business for some time and need a loan, the business credit rating would be taken into consideration or have higher weightage. Lenders want to ensure that loans are only offered to individuals or businesses that can repay the same on time.
With the increasing cases of loan defaults by businesses, financial institutions in India have increased their credit score requirements. So, if you or your businesses do not have a decent credit score, there are high chances of most lenders rejecting your loan application.
2. Insufficient Collateral
Many of the business loans also require you to pledge collateral or security against the loan amount. While this may not be a very huge problem for large existing businesses, start-ups and SMEs often struggle with the collateral requirements of the lenders. Applicants with insufficient collateral are considered very risky by the lenders, and their loan applications are generally rejected.
Unfortunately, there is no solution to this problem. However, there are a few lenders in India that offer
start-up business loans
and unsecured business loans that do not require any collateral. But the loan amount is generally not as high as what you can borrow with a secure loan which requires collateral.
3. No Solid Business Strategy
Many entrepreneurs believe that getting a business loan is as simple as going to a lender, filling the application form, and getting the loan approved. However, this is not the case. Another common way in which lenders minimize their risk of lending is by going through your business plan. Business owners with a solid business plan have higher chances of getting their loan application approved.
So, it is essential to have a detailed written business strategy while applying for the loan. Supplement the same with your financial projections, credit reports, bank statements, and tax returns to increase the chances of approval.
4. Weak Cash Flow
For existing businesses, inadequate cash flow is often the reason for loan rejection. Lenders want to make sure that your business is making enough money to pay the monthly loan instalments along with other vital expenses such as property rent, inventory, and salary of employees. Companies that are not able to show consistency in their monthly cash flows, often struggle in getting a business loan.
If you are looking for a business loan, make sure that you clearly understand the amount of money flowing through your operations. If less money is coming in than going out, you will have to make sure serious changes to your operations before applying for a business loan.
5. Outside Conditions or Economic Concerns
If you are looking for a
business loan for a new entrepreneur in India
and have an excellent credit score, business plan, and collateral, it is still possible that a lender might not approve your business loan. Many times, loan approval is not in your hands. External conditions such as slowing economy, location of the business, competitors, and more, can also be reasons for rejection.
However, if you do meet the eligibility criteria for a business loan and a lender has still rejected your loan application, you can look for other lenders who might approve your application.
These are 5 of the most common reasons due to which lenders in India generally reject business loan applications. While there is no guarantee of loan approval, you can still improve your chances with the help of the tips discussed below-
How to Prepare Yourself for Business Loan Approval?
1. Build Personal/Business Credit
Building your personal or business credit is a good starting point if you are looking for a business loan. If you have an existing business, the lender would be interested in how your business has treated credit in the past. The type of business loans you have taken, whether or not you were able to pay the same on time, etc. would be some important consideration.
If you are planning for a start-up and searching for a
business loan for a new entrepreneur in India
, your personal credit history is what your loan applications approval will depend upon. Your credit score, types of loan you have taken in the past, repayment history, existing mortgages, etc. would determine your eligibility.
In case if you do not meet the credit rating requirement of the lender, it is better to first work on the same before applying. Know that even multiple loan rejections also impact your credit score negatively.
2. Create a Detailed Business Plan
If you have a decent credit score, the next step is to create a detailed business plan. The written business plan should clearly mention the business opportunity and how you want to execute your plan. It should have details about your target market as well as your competitors and how your business would be different from the others.
The business plan should also have details of the financial plan, including the forecast of your revenues, expenses, direct costs, etc. Even if you have an existing business, you will still be required to provide details of how you are planning to use the loan amount and how it can help you grow your business.
Lenders want to make sure that you would be able to repay the loan on time. So, the job of the business plan is to make the lender believe that you have an excellent business plan that could work and you can generate revenue from the same which you can then use to repay the loan.
3. Understand Different Types of Business Loans
With so many different types of
business loan for entrepreneur
available now, you also need to have a good understanding of all the available options. Understand how all the different types of business loans work to select one that best suits your requirements.
Give special attention to whether or not a loan requires collateral. Secured loans or the loans that require collateral generally have a lower interest rate as compared to unsecured loans. Moreover, with secured loans, you will be able to borrow a larger amount as the lender will have collateral against the loan amount.
But with secured loans, if you are not able to repay the loan on time, the lender can not only initiate legal proceedings but can also occupy your collateral and even sell the same for recovering their dues.
4. Select a Lender
Once you know the type of business loan that you need, the next step is to start comparing top lenders and their offerings online. For comparison, consider factors such as the reputation of the lender, interest rate, maximum/minimum loan amount, loan tenure, and charges.
Go through the eligibility requirements of the lender before applying for the loan to ensure that you are eligible for the loan and the chances of approval are high. Some lenders now let existing business owners apply for shorter tenure loans such as unsecured term loans of up to Rs. 15 lakhs online. But in case of
start-up business loans
, you will have to visit the lender personally.
5. Work on Documentation
The last step is to keep the documents ready. The documentation part is as important as meeting the loan eligibility. Even if you are eligible for the loan but do not have the required documents, the lender would mostly reject your application.
You can find detailed information about all the required documents on the official website of the lender. Make sure that you have all the documents ready beforehand so that the application and approval process is smooth and quick.
Taking Business to Newer Heights with a Business Loan
Getting a business loan can be a challenging process if you are not aware of the basics of the application process and the common reasons why lenders reject loan applications. As compared to existing businesses, start-ups generally find it more difficult to get a business loan as lenders are required to carry a higher default risk with new businesses.
While there can be many different reasons why a lender might reject your loan application, keep the information mentioned above in mind to ensure that the chances of approval are high. In case of any queries with regards to eligibility, documentation, or any other aspect of the business loan, consider getting in touch with the lender to get them resolved before you apply for the loan.
Only consider top lenders for your business loan so that you experience utmost convenience throughout the application, approval, and repayment process.
Click here to know more and
apply for a business loan
DISCLAIMER
The information contained herein is generic in nature and is meant for educational purposes only. Nothing here is to be construed as an investment or financial or taxation advice nor to be considered as an invitation or solicitation or advertisement for any financial product. Readers are advised to exercise discretion and should seek independent professional advice prior to making any investment decision in relation to any financial product. Aditya Birla Capital Group is not liable for any decision arising out of the use of this information.
sme-finance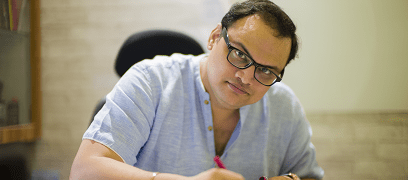 sme-finance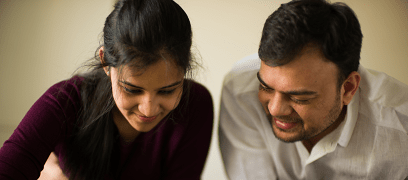 sme-finance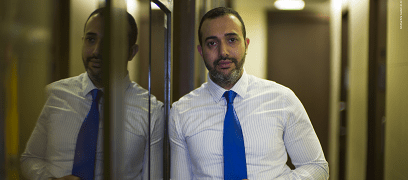 abc-of-personal-money
abc-of-personal-money
Posted on 05 February 2020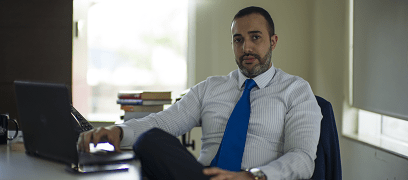 personal-finance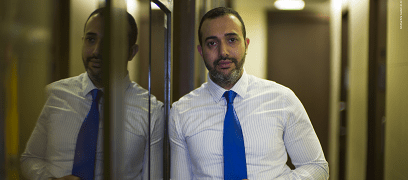 home-finance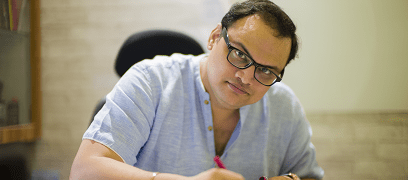 home-finance