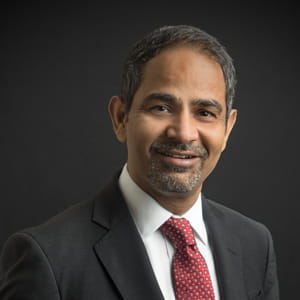 Rakesh Singh has been the Chief Executive Officer of ABFL since July 2011. He is responsible for the day-to-day management of the NBFC and for building the necessary scale to make ABFL, a leader and a role model in the sectors in which it operates. In this role, he develops and implements robust business plans with a focus on building a strong team with a culture of high performance, transparency and accountability.
He also serves as a director on the board of ABHFL and is responsible for driving the housing finance strategy.
Rakesh is a part of several industry forums, including Confederation of Indian Industry and Federation of Indian Chambers of Commerce and Industry, and lends his expertise as a member of FICCI's Banking and Financial Institutions Committee. He is also on the board as a member for the Narsee Monjee Institute of Management Studies.
Rakesh has over 24 years of experience and joined ABFL from Standard Chartered Bank where he spent 16 years, starting in Retail Assets (Mumbai and Kolkata) and moving on to become Head for Mortgages, India. His last assignment with Standard Chartered Bank was as General Manager & Head SME Banking, India and South Asia.
Rakesh is an alumnus of the Harvard Business School and the Indian Institute of Management, Kolkata and also holds a post-graduation degree in International Relations.