Many of the housewives and stay-at-home-moms of the modern world have sharp business intellect. They are now abundantly exploring home-based business ideas, and a lot of them are running profitable businesses right from their home.
From running a catering business, affiliate marketing, daycare center, selling home-made food, hand-made craft business, cake making, to cooking classes, there are now innumerable ways to work from home. While managing the responsibilities of the house along with that of the business can definitely be challenging, Indian women have always been known for their multi-tasking abilities.
Financing a Home-Based Business
One of the most common problem for a lot of homemakers interested in starting a home-based business is the start-up cost. As the homemakers, generally do not have the assets or track record required for conventional loans, the financing options are quite limited.
While this can severely dampen your spirit of running a business of your own, with smartsmall business planning, you definitely can overcome this roadblock. Having adequate information about the financing options can help make things easier. Some popular options that you can consider for your home business are as follows-
1. Personal Loan
One of the easiest ways to finance your small home-based business is through a personal loan. It is a type of unsecured loan which you can take without keeping any security with the lender. Many top lenders in India now offer personal loans of up to Rs. 50 lakhs for a tenure of up to 5 years. However, your eligibility would be taken into consideration by the lender to determine your loan amount.
You are also allowed to add a co-applicant for the loan to enhance your eligibility. So, you might consider adding your spouse as a co-applicant when applying for a personal loan to be able to borrow a higher amount. With personal loans, you are free to use the money just the way you like it. If you are looking tofinance a small business start-up, a personal loan is a smart, hassle-free option.
2. Line of Credit
An increasing number of financial institutions now also offer LOC or Line of Credit. With this type of loan, based on your eligibility, the lender will provide you with a line of credit. The credit line will have a maximum amount that you can borrow for financing your small business. The borrowed money should be paid back to the lender within the loan tenure, at the interest specified by the lender.
Unlike a personal loan where you are required to pay interest on the entire amount you borrow, with LOC, the interest is only charged on the amount you actually use. For instance, if your LOC limit is Rs. 10 lakhs, but you only used Rs. 5 lakhs from it, you will have to pay interest only on Rs. 5 lakhs.
3. Small Business Loan
Forsmall business planning, you can also consider a small business loan. While these loans are generally offered to existing businesses, some lenders do offer them for starting a new business as well. However, you will be required to register your business and provide the lender with a solid business plan to get approved for a small business loan.
Small business loans taken for starting a business are unsecured in nature and do not require any collateral. These are generally short-term loans available for durations of up to 4 years. As compared to personal loans, you can borrow a higher amount with a small business loan with some lenders offering up to Rs. 1 crore. However, the documentation requirements of a small business loan are more complicated.
4. Government Schemes for Women
To encourage women entrepreneurship, the government has also started offering many different types of finance schemes. These schemes generally have a low-interest rate, and you are not required to keep any collateral or security for the same. For instance, with the Pradhan Mantri Mudra Yojana Scheme, women can get a loan of up to Rs. 50,000 for starting a small business.
If you already have an established small business, you can get a loan of up to Rs. 10 lakhs under this scheme. While the loan amount is generally not as high as what you can get with a personal loan, the government schemes generally have minimum eligibility requirements.
5. Gold Loan
The next popular option tofinance small businessesis a gold loan. It allows you to borrow money from a lender by keeping your gold as collateral. The market value of your pledged gold is calculated as per gram rate of gold on the day you apply for the loan. With the gold loan, you can get up to 75% of the market cost of your pledged gold for a duration of up to 12 months.
You can repay the loan at once or in parts through monthly EMIs. Once the loan amount is fully repaid, you can get your gold released from the lender. Most lenders allow you to pledge any kind of 18k or above gold ornament. But if at all, a borrower is unable to close the loan account within the loan tenure, the lender has the right to auction off their gold to recover their dues.
6. Loan Against Securities
If you or your spouse have investments in securities such as stocks, mutual funds, or life insurance policies, you can pledge the same for getting a loan against securities. This is a secured type of loan where the loan amount will depend on the total value of the securities you have pledged with the lender.
Repay the loan through monthly EMIs within the loan tenure, and you can get your securities released from the lender. But just like a gold loan, the lender will have the right to sell/redeem your securities to recover their dues if you are unable to repay the loan within the fixed tenure.
These are some of the top ways that you can consider for yoursmall business financial planning.While the options are limited, they are generally adequate to meet the financial needs of starting a home-based business.
Selecting the Right Small Business Financing Option
If you are confused with the available options and don't know what you should select, here are a few tips that can help-
Calculate How Much Money You Need
The first step is to have a clear idea of how much money you will need to start your home-based business. Consider costs like business registration, supplies, employees or helpers (if required), operating cost of at least a few months, etc., to get a rough idea of how much money you will be needing.

It is essential only to borrow an amount that you actually need. Borrowing more than what is needed will require you to unnecessarily pay more interest, which can prove very harmful in the initial days of your business.



Understand Eligibility Requirements
It is very much possible that you might not be eligible for all the different types of financing options discussed above. So, once you know how much money you will need, start understanding the loans in detail and give special attention to their eligibility requirements.

Apart from the personal loan and gold loan, you will mostly be required to provide a business plan, explaining how you will earn profits from your business, to get approved for the loan. Also, check things like the maximum loan amount, interest rate, loan tenure, hidden charges, etc. before selecting an option tofinance small business start-up.



Manage Documentation Beforehand
You can find detailed information about the documents you will be required to submit for the loan on your lender's website. Keep the documents ready even before applying for the loan to make sure that the approval process is smooth and quick.

In case of any queries regarding the documents, don't mind getting in touch with the lender or visiting the nearest branch. The documentation part is as crucial as the eligibility, and your loan application can get rejected if your documents are not in order.



Use the Money Wisely
Once your loan is approved and the loan amount is disbursed, make sure that you only use it for the intended purpose. Be very careful with how you spend the money and try to keep your costs at a minimum.

Just focus on spending the loan money on the business necessities. Rest assured that if yoursmall business planningis done carefully, your business would hopefully bring you the profits that can be spent on all the bells and whistles that you have always imagined.
Being a Homemaker and a Business Owner
With so many exciting home-based business opportunities available, every homemaker who has entrepreneurial dreams should start working towards them. No matter how unreasonable your business idea currently sounds, give it a shot at least, and you never know what the future holds for you.
Know that many of the largest of businesses in the world were started from homes or even garages. While you might not be aiming to be a global corporation, you can at least hope to run a successful business that provides you with decent profits.Ifsmall business financial planningis what you are worried about, consider the finance options and tips discussed above to start putting your dreams into action.
Look for a reputed lender to discuss your requirements, and you will see that things won't remain as challenging as they appeared initially. The first step is often the most difficult and with a reliable lender by your side, rest assured that your dream of running a business of your own would be a reality sooner than you'd expect.
Click here to know more and
apply for a business loan
DISCLAIMER
The information contained herein is generic in nature and is meant for educational purposes only. Nothing here is to be construed as an investment or financial or taxation advice nor to be considered as an invitation or solicitation or advertisement for any financial product. Readers are advised to exercise discretion and should seek independent professional advice prior to making any investment decision in relation to any financial product. Aditya Birla Capital Group is not liable for any decision arising out of the use of this information.
sme-finance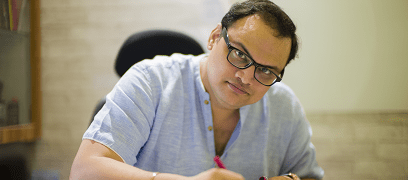 sme-finance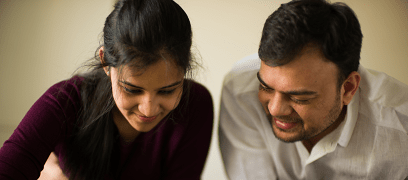 sme-finance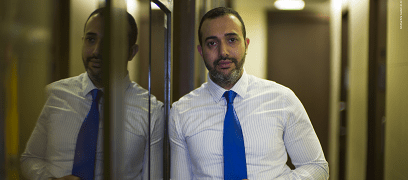 abc-of-personal-money
abc-of-personal-money
Posted on 05 February 2020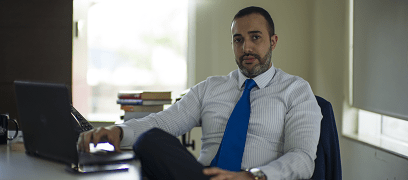 personal-finance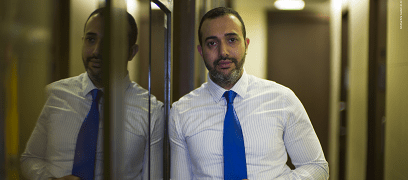 home-finance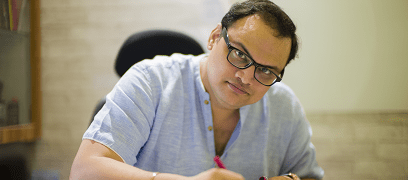 home-finance